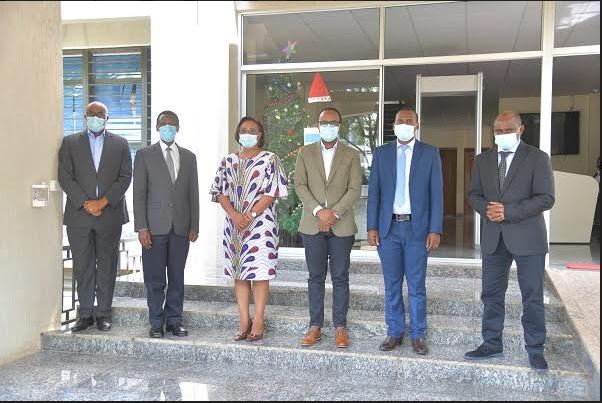 The newly established Rwanda Technical and Vocational Education and Training Board (RTB) has taken over part of responsibilities of the Workforce Development Authority (WDA), an institution that was dissolved in an ongoing restructuring in public service.
RTB takes responsibilities from WDA including organizing and supervising curriculum implementation in technical schools education  in order to improve the quality of education.
Other responsibilities are hiring qualified teachers and providing them with required trainings.
RTB has been given its maiden Director General in the person of Eng. Paul Umukunzi, former instructor of IPRCs Karongi located in the western province.
"The new institution is mandated to achieve the government targets of graduating skilled people who are ready to compete on the world market, hiring competent vocational teachers, following the implementation of the curriculum in schools, but most especially using technology in education," Eng. Paul Umukunzi, Director General of RTB said.
"The government targets to have 60% of students from ordinary level join technical schools by 2024, a big challenge but achievable. RTB will work on the awareness campaigns to change the perception towards technical schools. Vocational schools should not attract students who failed exams." Umukunzi said.
The new institution (RTB) has been established as technical schools have been accused of poor quality education.
For example, this month the ministry of education closed twenty (20) technical schools for failure to give sufficient practical lessons.
"Leaders of the new institutions will have to be responsible for their success or failures, yet it is a challenge that comes with opportunities," Dr. Valentine Uwamariya, Minister of education said.
Uwamariya challenged RTB officials to come up with come up with new strategies that will improve standards of vocational schools.