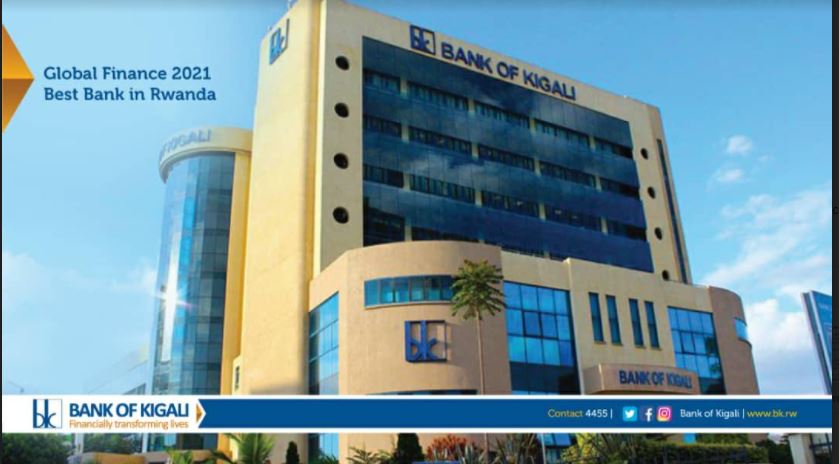 Recently, Bank of Kigali (BK) was awarded as the "Best Bank in Rwanda 2021" at the Global Finance's 28th annual awards for the World's and Africa's Best Banks in 2021 at a ceremony held in New York City-USA, the Headquarters of Global Finance.
BK was among 150 countries selected across Africa and other continents evaluated globally.
Joseph D. Giarraputo, publisher and editorial director of Global Finance said winners were banks that attended carefully to their customers' needs in difficult markets and accomplished strong results while laying the foundations for future success. 
This was especially more significant to recognize such efforts displayed during the COVID-19 global pandemic, when cashless payment was more needed than ever.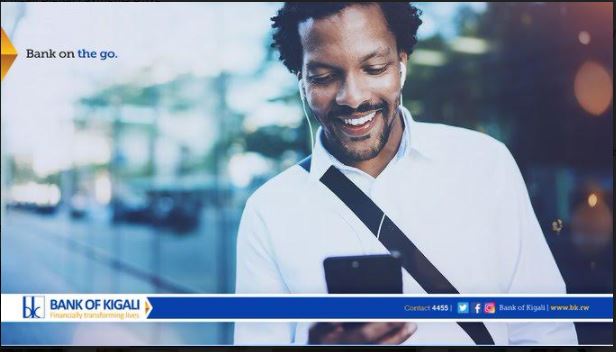 Dr. Diane Karusisi, Bank of Kigali CEO said the award is a testimony of Bank of Kigali's commitment to consistently exceed its customers' expectations and deliver exceptional services, including seamless digital payments, despite the challenging times arising from the global pandemic.
Dr. Karusisi said that the pandemic has set precedence for the bank to push a bigger and lead-role digital payment agenda in Rwanda for others to follow through.
Being the best in Rwanda, KTPress assessed the current performance of these digital cashless products that include:  BK Cards (Debit, Prepaid and Credit), BK POS services, E-commerce services and BK Agency Banking.
BK Cards Choice Variety 
Bank of Kigali offers a wide range of cards including Debit, Prepaid and Credit Cards that customers could choose from. The cards are issued instantly at any Bank of Kigali branch.
These allow clients to get access to cash at ATMs and payment through Point of Sale (POS) and E-commerce anywhere in the country and worldwide. 
BK's Pre-paid cards allow wallet capabilities and faster payment management. To acquire this card, one does not need to be a BK customer. The card is supported at any POS and ATM both locally and internationally, it is accepted on e-commerce and authorized merchant points for payments e.g. Amazon, Irembo, Airlines, Hotels, etc. 
The Bank also offers a variety of Visa and Mastercard Credit cards that are designed to facilitate customers to transact even when they don't have money in their running account. With a credit card, customers are given a credit card limit that they can utilize.
BK POS services
Introduced in 2012, BK Points of Sales (PoS) machines facilitate the need to use digital cards (Debit, Prepaid and Credit cards) for payments of services and goods at any physical business point of transaction.
Bank of Kigali POS accept Visa International, Mastercard, China Union Pay and Diners Club cards.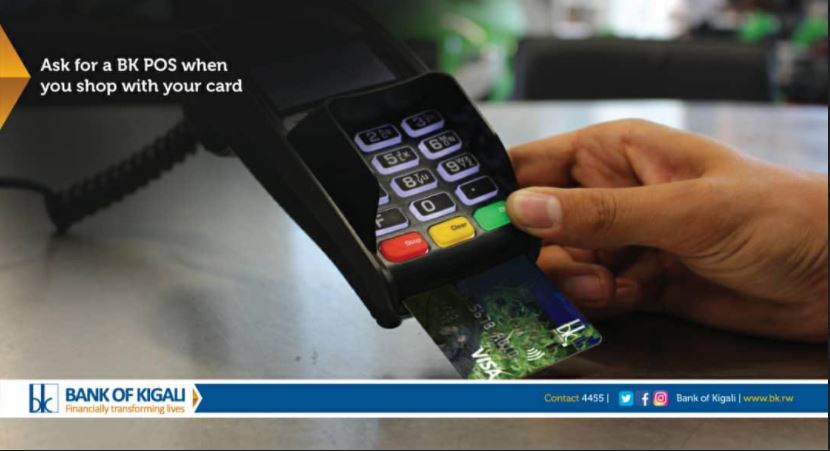 Since then the service has seen growth in uptake moving from zero POS machines to over 2,500 used by small and large businesses across the country.
To date, BK has, through the "Mu Munyenga na Mastercard" among other campaigns, embarked on a journey of sensitizing customers and business owners to leave the traditional way of payment and embrace a digital payment lifestyle which is in line with the Government's cashless economy agenda. 
"We are noticing an important change of mindset with more customers preferring to pay through digital payment services instead of cash. This provides security and comfort to our customers and citizens in general" said Caleb Simiyu Gakunju, the Head of Payments at Bank of Kigali.
E-commerce services
E-commerce is used by everyone who has a valid card across the world through merchants who have been enabled for the service after completing all requirements which are: a hosted website or mobile application, business bank account, a registered business under Rwanda Development Board among others.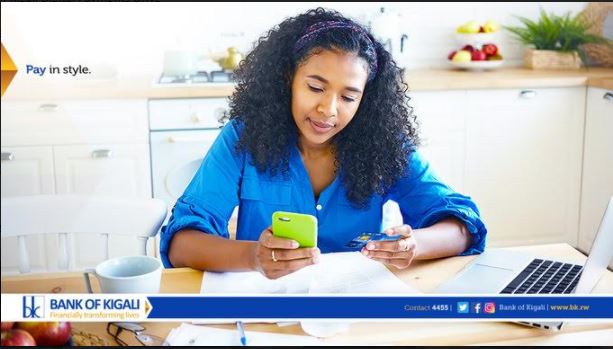 To push this agenda, Bank of Kigali has also introduced its E-commerce services in order to facilitate different Payments through merchants. 
With this service, merchants are empowered with the convenience of collecting payments for their goods and services sold online with global reach; as a result generate more sales. 
E-Commerce include: Host payments, Multi- layer fraud management, Alternative payment methods, Dynamic currency conversion and Process payment refunds.
Bank of Kigali's E-commerce provides convenience facilitates expansion to global markets and helps generate more sales while ensuring security of transactions to avoid fraud and charge backs. 
It provides visibility of payments and allows generation of daily transaction reports. All payments are directed to the business owners' account.
"The Bank provides guidance and technical assistance to ensure that all e-commerce services to customers are well delivered to embrace digital payments," Gakunju said.
BK Agency Banking 
Based on demand for bringing banking services closer to clients, in 2013, BK introduced an Agency Banking system to reach its clients countrywide.
Today, the bank has authorized more than 2,400 active agents countrywide but also plans to increase this number. 
Bank of Kigali Agency Banking offers several services including: cash deposit, cash withdrawal, bills payment (electricity, top-up airtime, Start Times, etc.), funds transfers (send and receive money), cash collection, Irembo payments, bulk payments. 
For each service given, a receipt is generated and given to customers in order to facilitate them with easy and accurate tracking of their transactions. 
"Our agents are located in every part of the country, ready to provide seamless and rapid service. Customers are required to carry only their Identification Document (ID) while visiting our agents to get served," Gakunju said.