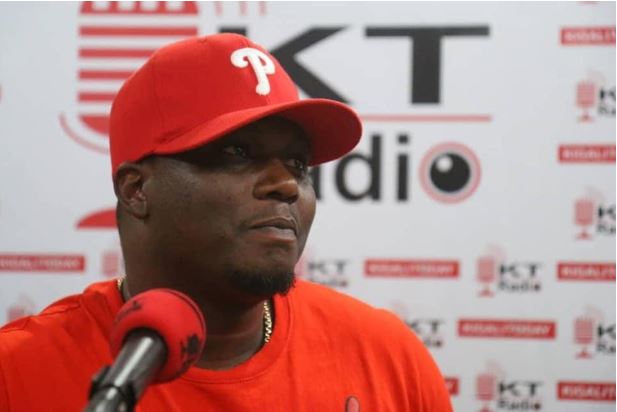 Afro beat singer Mico The Best reveals that he is planning a mega virtual concert on 24th March to raise awareness against tuberculosis as the world celebrates the day.
The Igare hit maker is one of the few artists campaigning against tuberculosis in Africa with the likes of Bebe Cool from Uganda.
Speaking to KT Press, Mico The Best's manager Dr  Kintu ,revealed that the show will be one of its kind with a positive message towards the society.
"An artist is supposed to be someone working for society. We Kikacs music and Mico we re organizing a very powerful concert on 24th March to create awareness about tuberculosis disease and we know it will bring a positive change towards the society since Mico The Best is a well-established artist," says Dr Kintu.
The show will be live streamed on all Mico The Best social media platforms.
Mico The Best started his music career in Super Level record label which was owned by Urban Boyz, where he produced some of his hit songs like Umutaka.
Mico real name Prosper Turatsinze signed a contract with established recording label called KIKAS famous for nurturing fresh talents across the country.
Mico the best has won various awards and his songs like Igare and Umunamba are doing well on music chart across the country.
He is also known for penning down songs to celebrated artists like Bruce Melodie.