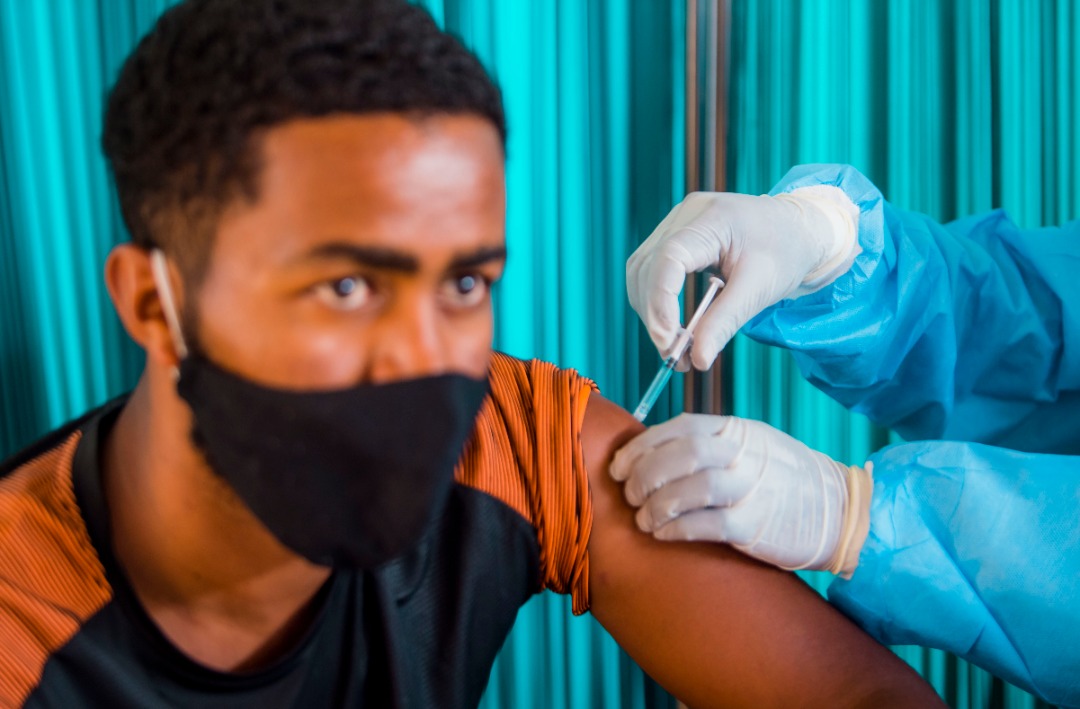 The government of Rwanda has started rolling out a COVID-19 vaccination program for groups of refugees and asylum seekers living in the country as a way of implementing the vaccination for all agenda. 
Last week, Rwanda started receiving over 350,000 vaccines under the Covax global vaccination facility which was followed by the country immediately expediting an ambitious vaccination program aimed at reaching 60% (7million) of the population by the end of 2022.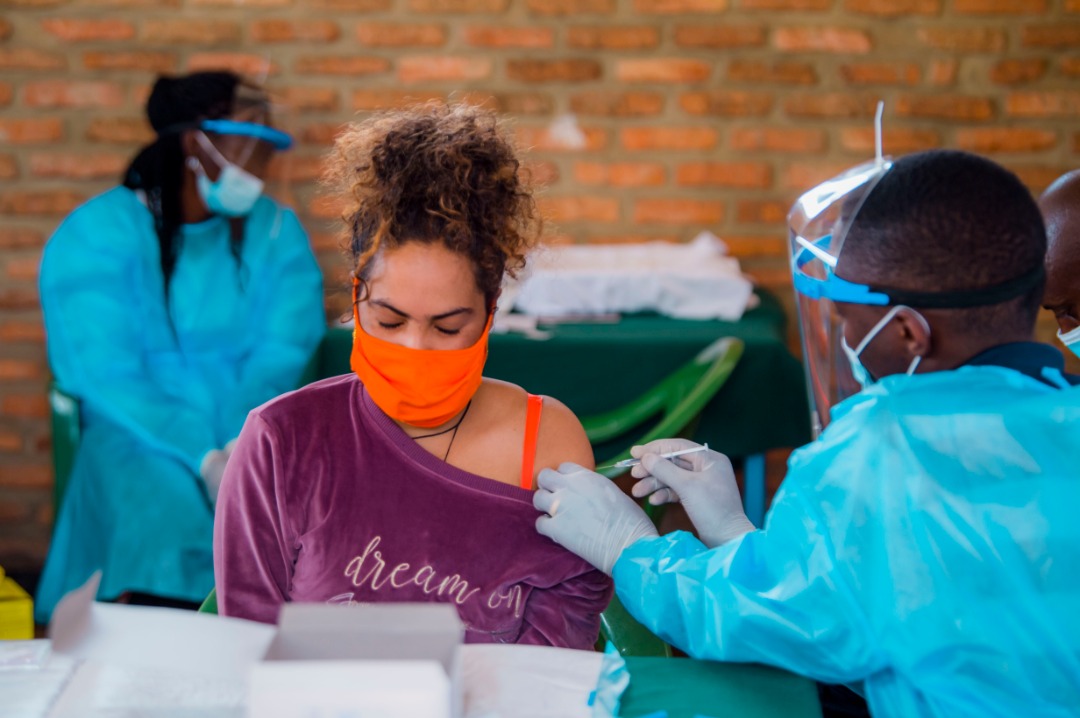 The vaccines (AstraZeneca and Pfizer) jabs were distributed to district hospitals and health centers where medics, teachers,  inmates, transporters and local government and security officials have been vaccinated among the initial groups.
This Wednesday March 10, 2021, a group of African refugees and asylum seekers evacuated from Libya and now living in Gashora transit camp in Bugesera district became the first beneficiaries of the program.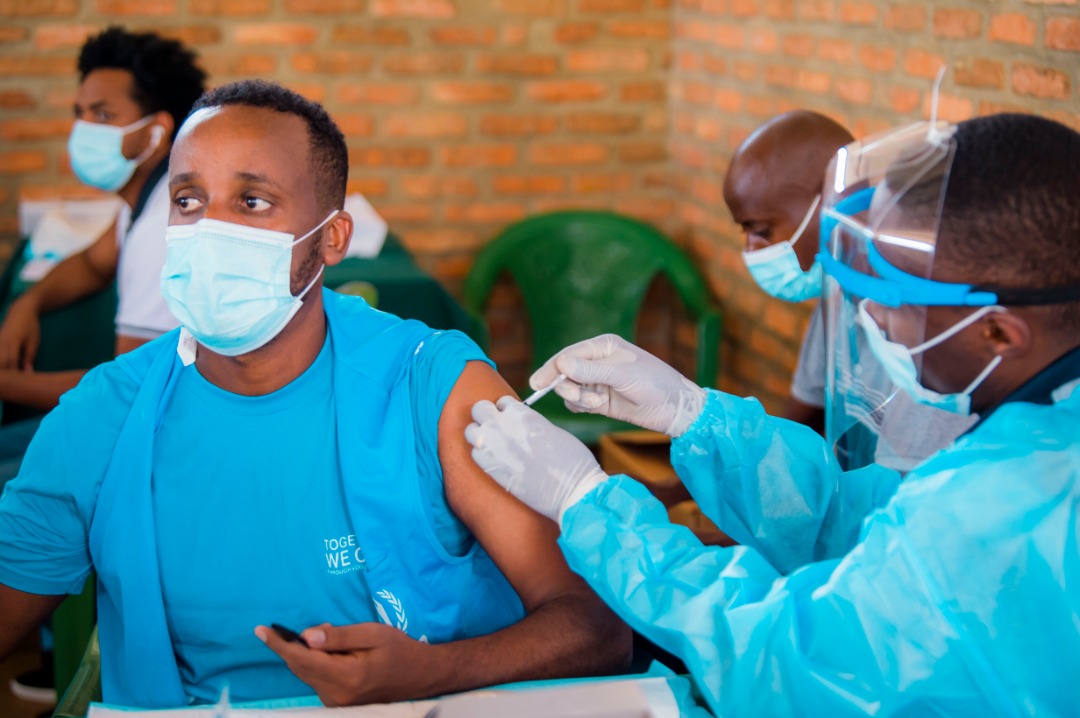 The refugees and asylum seekers, most of them below the age of 40 years lined up anxiously to get their names registered to receive an Oxford/AstraZeneca COVID-19 vaccine jab against Coronavirus which is effective for people aged 18 years and older.
A total of 351 persons living at the Gashora camp including 197 adult refugees, camp officials and support staff-for example center management officials, security, medics and volunteers received the jab to ensure they are protected from contracting COVID-19.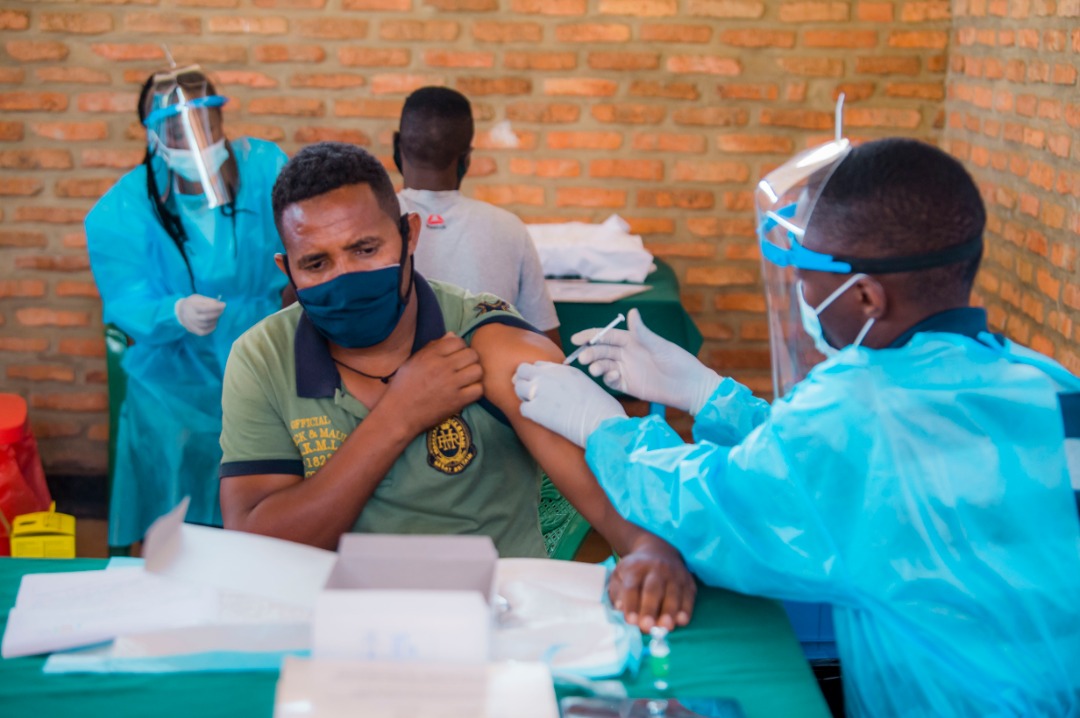 One of the beneficiaries, Hassan Abdelbagi Hussien from Sudan said: "I didn't believe it when I was told I was going to be vaccinated. This is symbolic of how much this government cares for us, not as refugees but as humans with equal rights like citizens." 
Semira Aman Bekelle and Abdul Basil Ismail from Ertieria and Somalia respectively told KTPress that after receiving the jab, their hopes of safety are higher since they have always been scared to go out of the camp worried they would contract COVID19. 
"While in Libya we saw bad things where we were treated like animals and narrowly survived being killed in torture camps. To get a Covid-19 vaccine is relief from the pandemic which has been an additional injury to this experience," Bekelle said.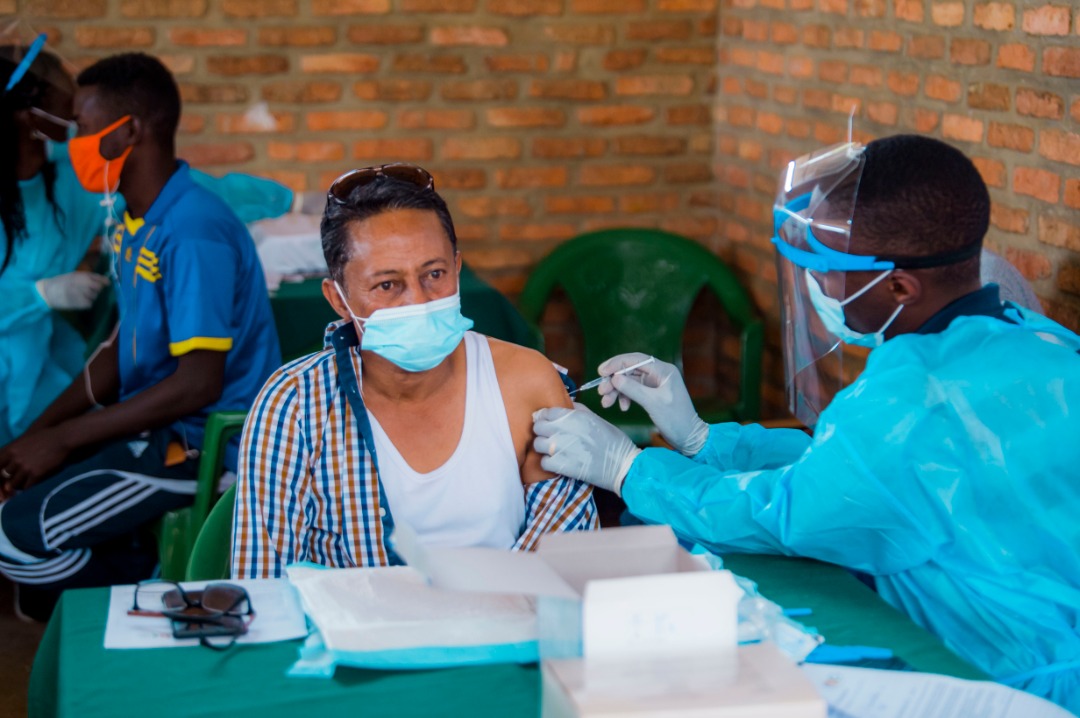 Currently there are 283 refugees and asylum seekers staying at the Gashora transit camp who are waiting to be transferred or resettled in either their home countries or other host-countries of their choice in Europe.
"The refugees and asylum seekers are a priority group to receive the vaccine because they are in transit and need to be healthier, secure so as to process their transit papers which require going out for interviews and meeting officials. This makes them feel safe," said Olivier Kayumba, the Permanent Secretary, Ministry of Emergency Management (Minema).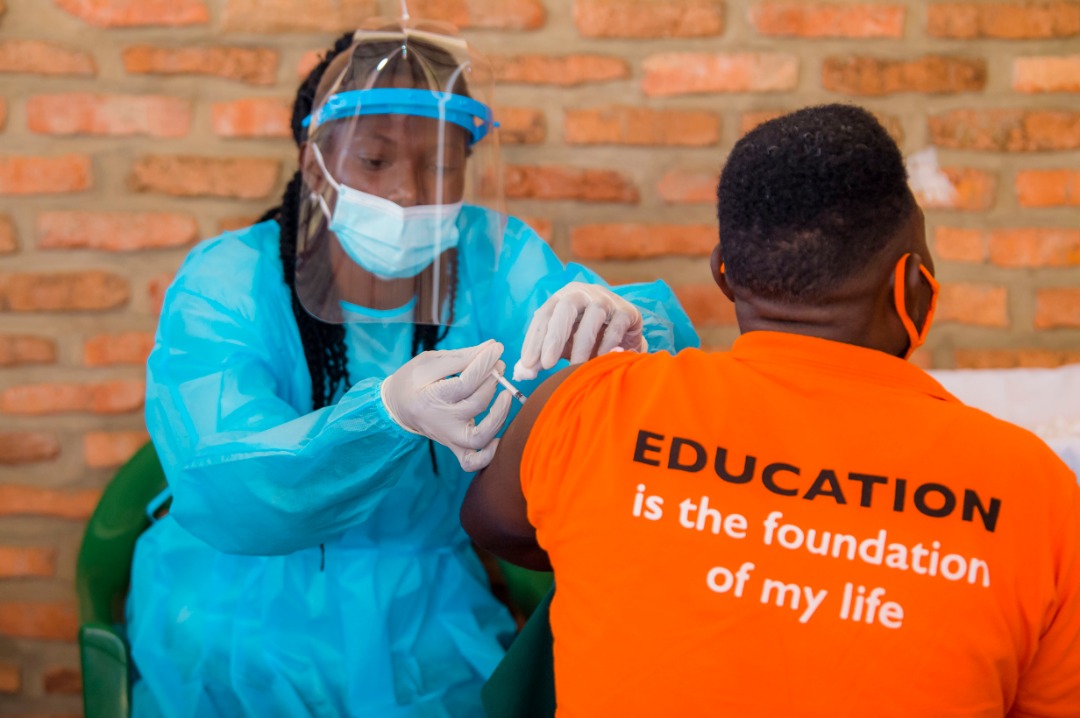 Kayumba also revealed that Rwanda plans on extending the same vaccination program to other refugees like Congolese living in Kiziba and Gihembe camps in Karongi and Gicumbi districts respectively.
The first beneficiaries of this extended program in camps will be those who are getting ready to be transferred to other host countries but we will also consider the age and vulnerability categories provided by the health ministry," Kayumba said.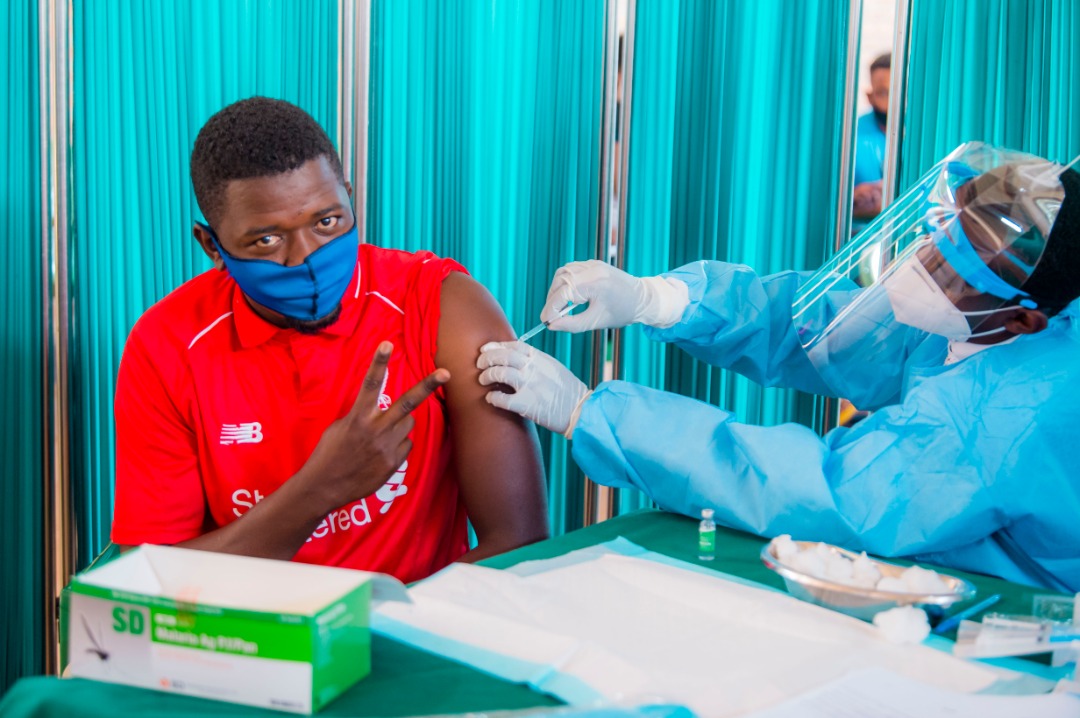 Since 1996, Rwanda has been hosting refugees from the Democratic Republic of Congo (DRC). 
Statistics indicate there are nearly 75,740 active refugees from DRC in Rwanda with 74,567 living in five camps (Gihembe, Kigeme, Kiziba, Mugombwa and Nyabiheke), with a further 1,173 (1.5%) residing in urban areas. 
From 2015, Rwanda also started hosting over 69,000 Burundian refugees who fled insecurity and unrest due to the political situation.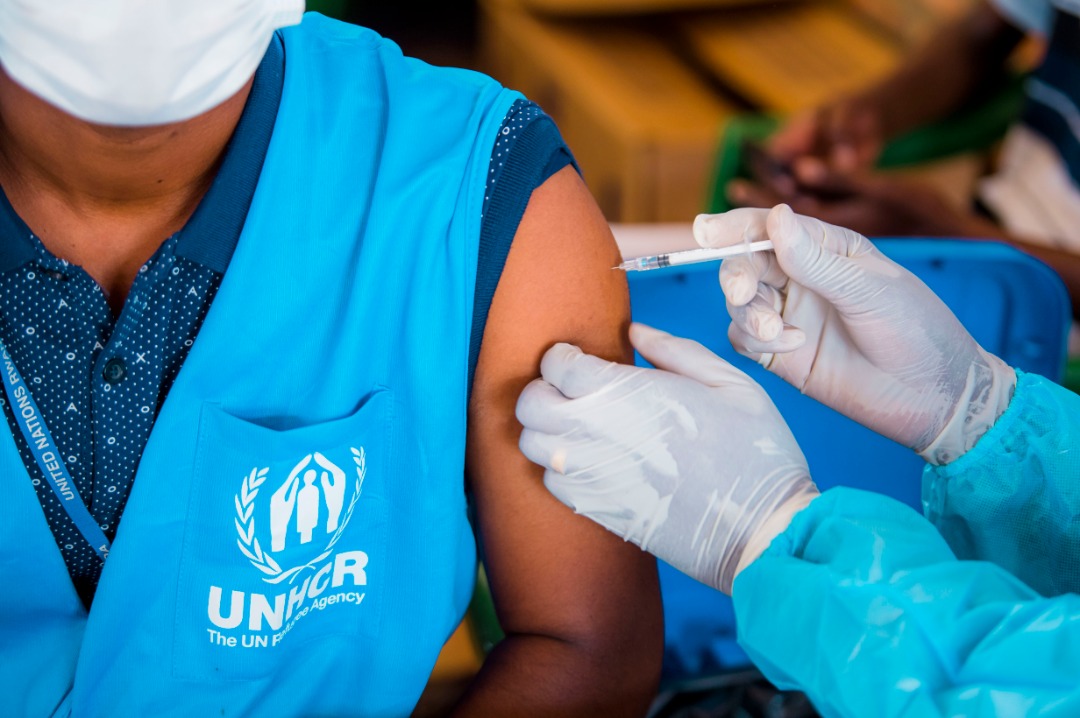 The vast majority lived in Mahama refugee camp while 12,481 (18%) live in urban areas, mainly in Kigali and Huye, who have since last year 2020 started repatriating back home on their free will, with the help of the government of Rwanda and the UN Refugee agency in Rwanda.