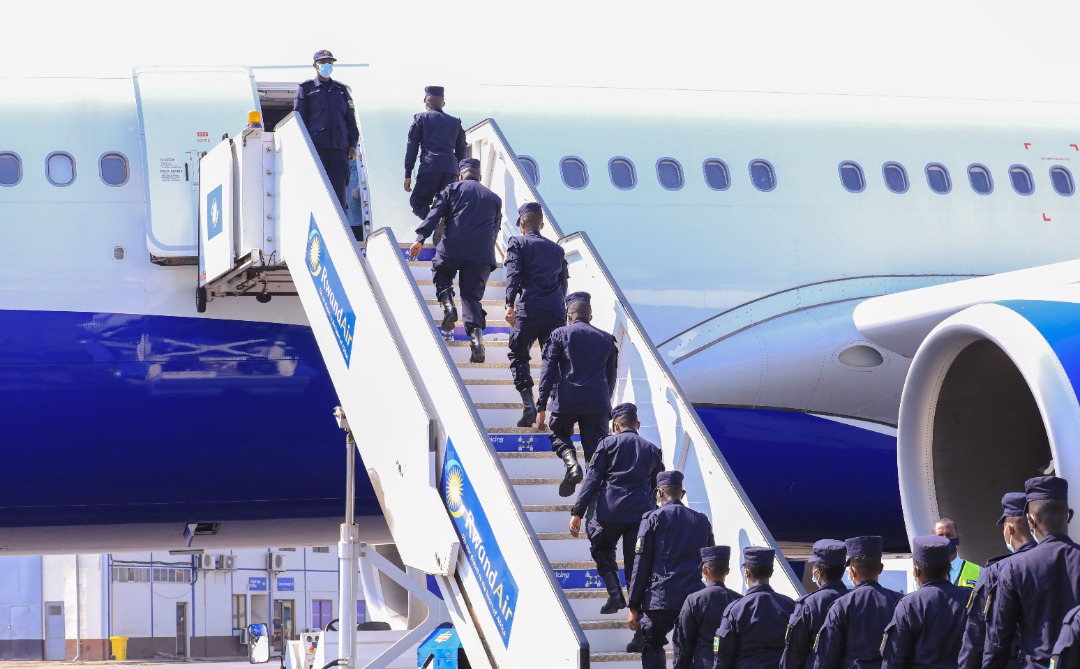 Rwanda National Police (RNP), on Wednesday, March 10, started the rotation of its Formed Police Unit-One (FPU-1) contingent deployed in Malakal, Upper Nile State under the UN Mission in South Sudan (UNMISS).
The firt cohort of 80 officers headed by Superintendent of Police (SP) Leon Niyomungeli left this Wednesday aboard the national carrier, RwandAir.
Commissioner of Police (CP) Bruce Munyambo saluted off the cohort at Kigali International Airport.
Later that afternoon, CP Munyambo also received a similar number of the replaced officers, who returned back home after a successful tour-of-duty.
The rotation will be conducted in three phases as a deliberate effort to abide by the recommended health guidelines to prevent the spread of the COVID-19 pandemic.
Prior to their departure, the deployed officers had also spent 14 days in quarantine, tested negative for COVID-19 and given test certificate.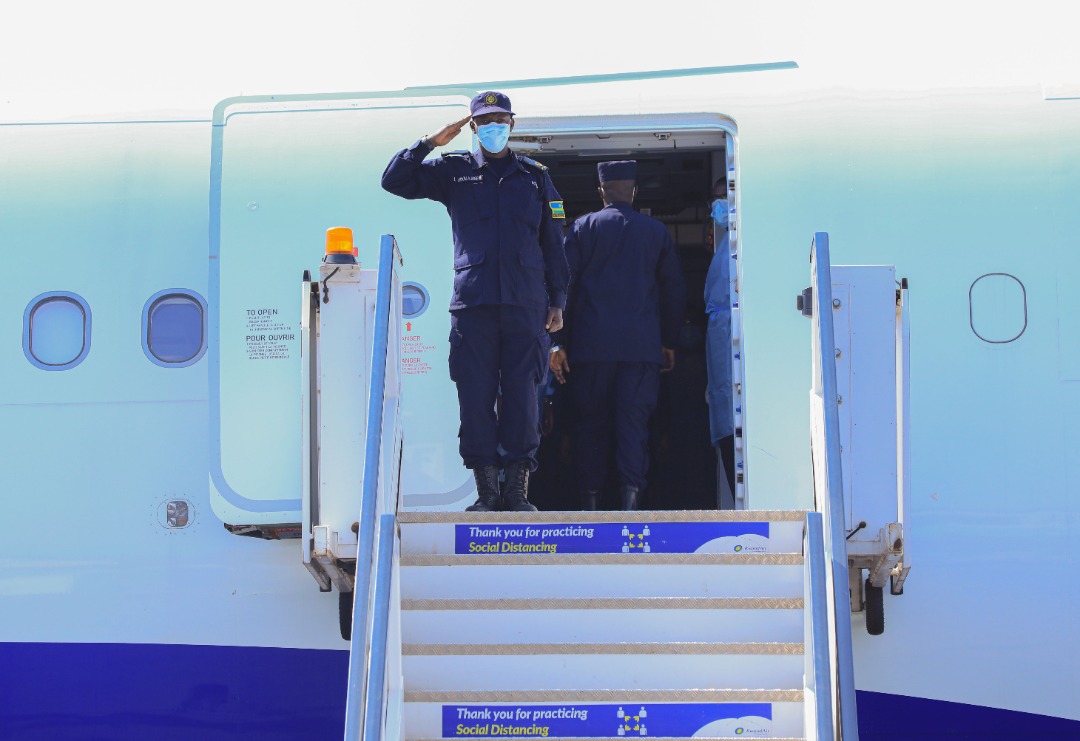 This is the sixth rotation of FPU-1 following the maiden contingent deployed under UNMISS in November 2015.
The deployed FPU1-VI headed by CSP Faustin Kalimba as its continengent commander replaces FPU1-V commanded by CSP Fabian Musinguzi, which was deployed in Malakal in December 2019.
Rwanda FPU in Malakal is largely charged with the protection of civilians in internally displaced camps, UN personnel, security of key installations and humanitarian assistance, among others.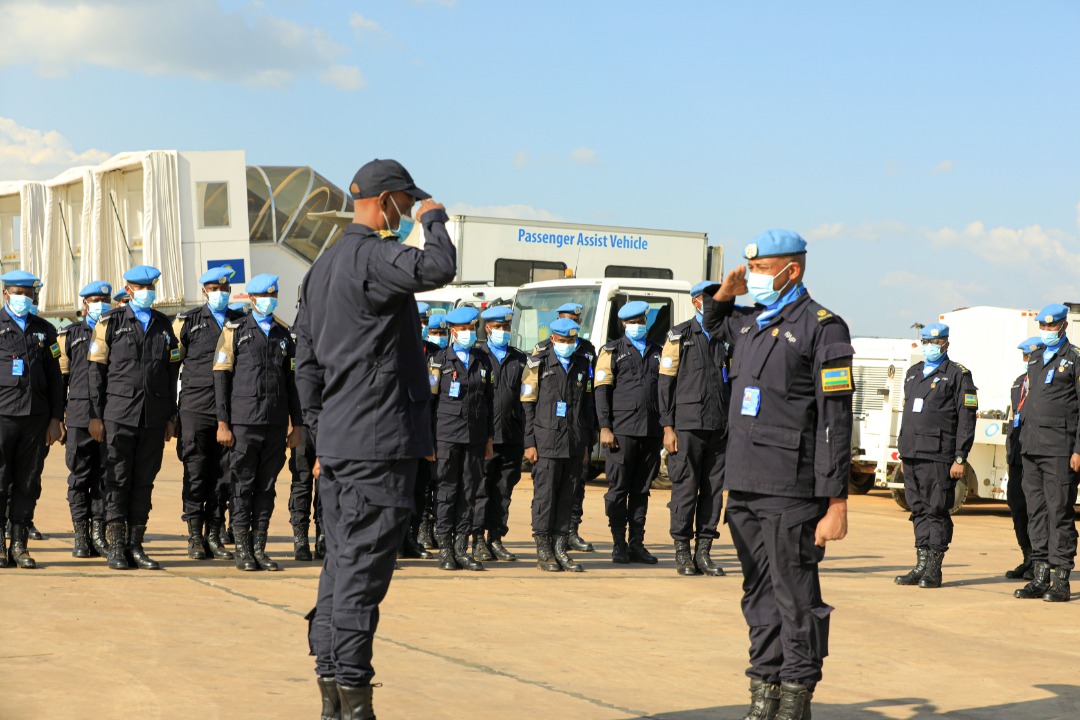 Prior to the deployment of FPU1-VI, Inspector General of Police (IGP) Dan Munyuza urged the men and women to defined by their "professionalism, discipline, teamwork, integrity, values and alertness and the momentum to maintain and protect the image and reputation."