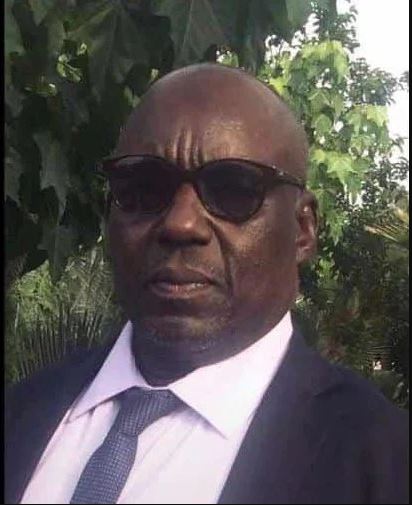 Venant Kabandana, a man who came to fame following a popular bakery brand 'Chez Venant' from Huye district then Kigali has passed on after battling an illness for a couple of weeks.
The news of his death this morning was received with shock by family, friends, and the business community who know Kabandana as a man of integrity, who had a passionate love for his Huye business hub and Nyaruguru district where he hails from.
He is known as a man who wanted to see people around him improve wellbeing, says a businessman who saw him grow.
Fellow businessmen who saw his humble beginning include Nzarubara Jean Marie Vianey, a veteran trader.
He told KT Press, that Kabandana left his home village of the then Runyinya commune, now in Mata sector, Nyaruguru district as a young boy in the 1970s.
He was on the invitation of his uncle who was a businessman, one Semanzi Francois.
Once in Huye town, Kabandana started working hard to forge his own business path rather than depending on uncle's. Testimonies from other people who know him said that at some point, he was supplying samosas and meatball to the only hotel of that time – Hotel Faucon.
He, later on, started a more established venture, a bakery in Tumba neighborhood where he would stay for some time, according to other sources.
However, Nzarubara knows  Kabandana's permanent business place as being the building on the road that links Huye Market to Huye-Akanyaru main road via Bihira House.
Nzarubara says, that since the 1980s, Kabandana's name started coming to fame.
"I was also establishing my business from my home town of Kibeho. We came to know that Kabandana was making it when it comes to bread and any wheat products. He established a smart restaurant beside the bakery," Nzarubara recalls.
"In Huye, his restaurant became a place for smart people; It was clean, beautiful and with good cuisine adding on tasteful bread varieties," Nzarubara said.
According to Nzarubara, in 1994, Kabandana's business was largely sabotaged by the Genocide committed against Tutsi which also took his relatives.
After the Genocide, Kabanda a.k.a Chez Venant kept striving. He would open a new branch of his business in Kigali downtown near the main roundabout.
Nzarubara recalls that the new branch became even more popular than the Huye branch.
"All those who knew Chez Venant in Huye were always fortunate to find the same business in Kigali," he said.
Besides, Venant got in touch with the Japanese motorcycle's famous builder Yamaha and he became their local supplier.
"I recall how he sold me a Yamaha AG100 motorcycle at giveaway price so that I start moto-taxi business. He turned around my life," testifies a man who appreciates Kabandana's sense of entrepreneurship.
In the 2000s, Kabandana kept expanding and invested in wheat processing factory – Minoterie de Nyungwe in Nyamagabe district, Southern Province. Nyamagabe and Nyaruguru are among Rwanda's greenery of wheat.
However, financial constraints hampered the business.
Nzarubara will remember Kabandana as a hustler, a man who strives and makes it at any cost.
"When you see his humble beginning, he is a man who knew to persevere and to follow his dream despite all odds," he said.
"He was a man of integrity."
Kabandana is also known among Christians of the catholic church. He is the founding member of Ijuru choir in Huye-1988.
Meanwhile, Kabandana maintained his bread legacy alive in Huye.
Kabandana's Chez Venant plot in premium land of Nyarugenge central business district near the roundabout has paved the way for the construction of a huge structure a couple of years ago.
However, Chez Venant bread, same formula, same taste, is still being served at the main branch of Huye run by late Kabandana's family, according to Nzarubara.