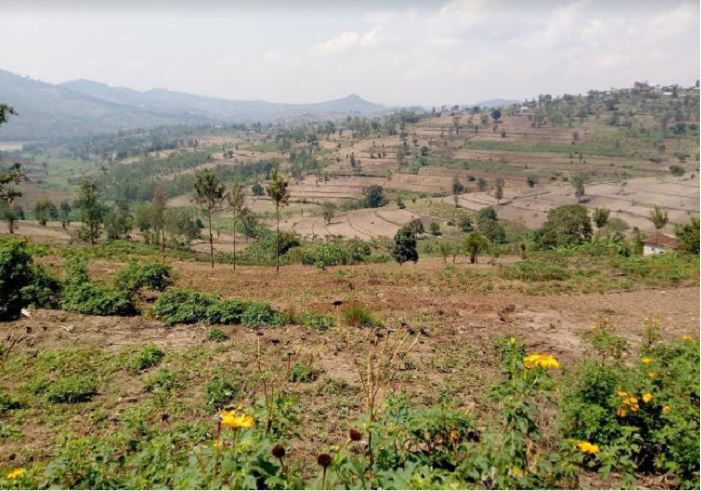 Senate has asked the Rwanda Land Management and Use Authority (RLMUA) to embark on mobilizing Rwandans to register their unregistered plots of land as a way of preserving their constitutional rights.
The call comes after Senate this Wednesday learnt that RLMUA had temporarily registered plots of the unclaimed land as property of the government of Rwanda.
The land agency was this March 17, 2021 holding a virtual consultative meeting with the Senate over progress made in registering land country wide, an issue that was also earlier in 2020 raised in Chamber of Deputies.
Last year, Rwanda took a decision to repossess unregistered land in the country after the owners failed to meet the deadline of registering it.
On October 15, 2019, Rwandans were given a three-month period to register and the period was extended to June 30, 2020, but due to COVID-19, more time was given for people to do the needful until December 31, 2020.
According to RLMUA land census stats, Kigali has 423 unregistered plots or 7 percent of 310,000 total plots.
In the Southern Province which has more than 3,200,000 plots of land, 503,000 or 15 percent, are not registered, while in the Western Province, of 3,190,000 total plots over 399,000 plots are not registered, accounting for 12 percent.
The Northern Province which has over 2.6 million plots of land has over 303,000 unregistered land parcels, equivalent to 11 percent, while the Eastern Province has over 261, 000 unregistered plots of 2.18 million plots of land, equivalent to 13 percent.
Updating the Senate on land census, RLMUA Director General Esperance Mukamana said that 1,499,845 plots of land had so far been repossessed temporarily pending citizen's claims for the land in question since it is provided by the constitution- that all landowners must register their land.
"When land that is not registered in the names of citizens it is presumed that no one has rights over it but the government until someone comes up to claim and register it," Mukamana said.
Senators were not impressed by this process and asked the agency to consider doing more mobilisation and sensitization in the interests of citizens.
Senate Juvénal Nkusi, chairman of the Committee on Economic Development and Finance said that the action violates citizen's rights to property and the agency must start sensitizing the population on the importance of land registration, use and steps needed in the process.
"It's a must for all land owners to have security of their land and be informed of what is happening, that is why we asked the land agency to consider this aspect," Senator NKusi told KTPress in a phone interview.
RLMUA Director General assured Senate that the agency will follow up with the suggestion of lawmakers as part of their wide plan to educate the community.
Sen. Nkusi said that the meeting with the RLMUA officials was brief but Senate will reconvene in a separate meeting to put in writing the exact way forward that the agency has to take on in registering unclaimed land.
"We are not done yet here. We (Senate) will take a decision on this issue and give guidance in writing on the next steps," Nkusi said adding that  process which will be done a week's time.
The intervention of the Senate comes at a time when government yesterday March 16 announced reversal of a controversial land tax decision which was taken last year announcing a hike in immovable property taxes, which sparked mixed reaction across the country.