Rwanda Patriotic Front (RPF) Party Secretary General, François Ngarambe this Tuesday took part in a political parties' summit convened by the Communist Party of China (CPC).
The CPC and World Political Parties summit chaired by China's President, Xi Jinping was held online July 6, 2021 and attended by over 500 political party leaders from the global community.
The summit, held under the theme: "For the people's well-being: The responsibility of political parties" is part of the ongoing celebrations to mark 100 years of CPC.
Via video link, Xi Jinping, who is also the General Secretary of the CPC Central Committee, delivered a keynote speech at the summit which focused on COVID-19 vaccination rollout and called on political parties to embrace an idea of a global community with a shared future.
Leave no country behind in pursuit of human well-being
On the road to the well-being of all mankind, no country or nation should be left behind, Xi told the summit.
All countries and nations are equally entitled to opportunities and rights to develop, he said.
Xi called on political parties to embrace an idea of a global community with a shared future.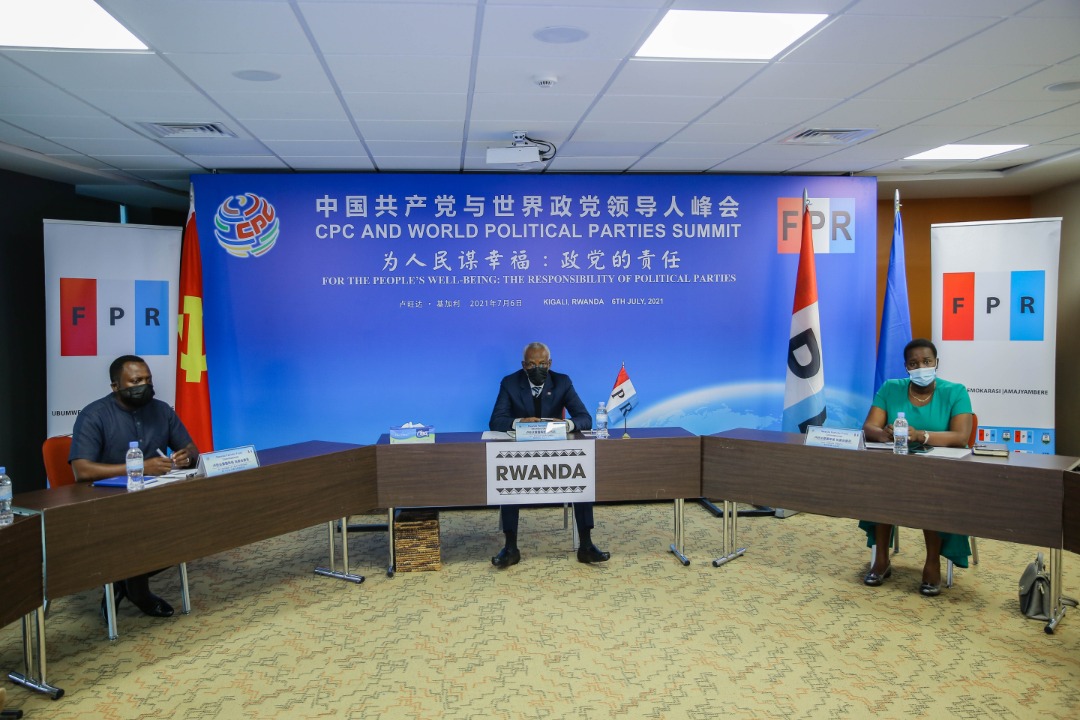 On democracy
The judgment on whether a country is democratic or not should be made by its people, not by a handful of others, Xi said.
There are different pathways toward well-being, and people of all countries are entitled to choose their own development path and institutional models, he stressed.
On politicization of COVID-19
Xi called on political parties worldwide to oppose the practice of politicizing the COVID-19 pandemic or attaching a geographical label to the virus.
"In the face of the ongoing COVID-19, we need to continue with a science-based response approach and advocate solidarity and cooperation so as to close the 'immunization gap,'" he told the summit.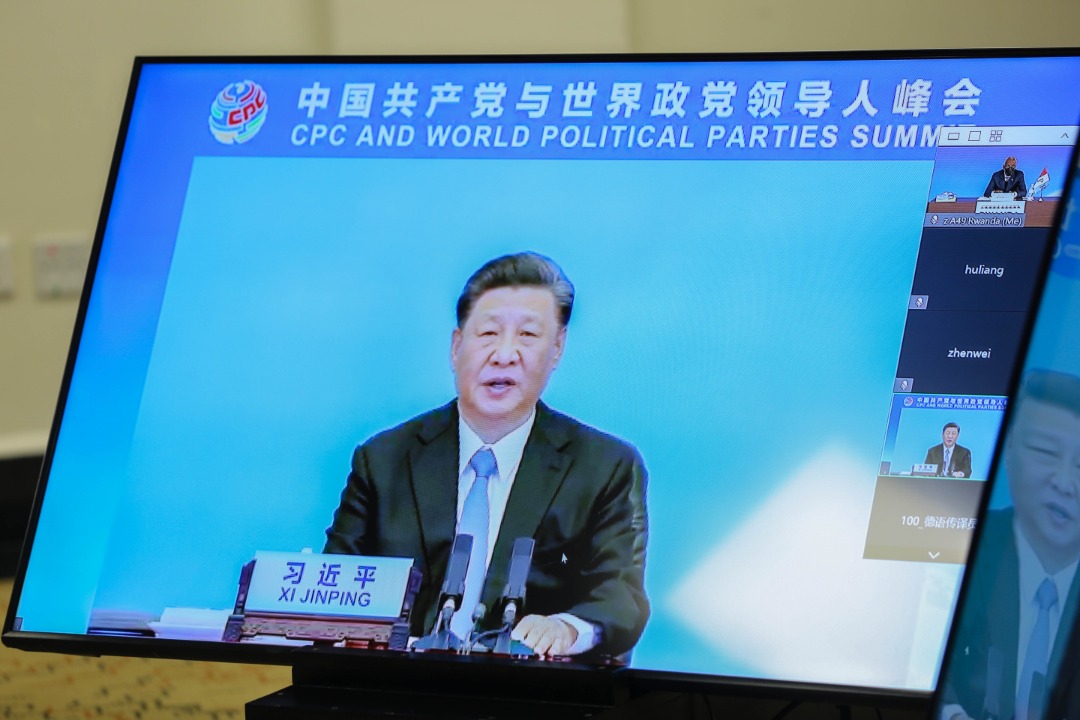 While addressing a grand gathering marking the centenary of the CPC's founding in Beijing on July 1, Xi said the Party cares about the future of humanity and wishes to move forward in tandem with all progressive forces around the world. China has always worked to safeguard world peace, contribute to global development and preserve international order, he added.