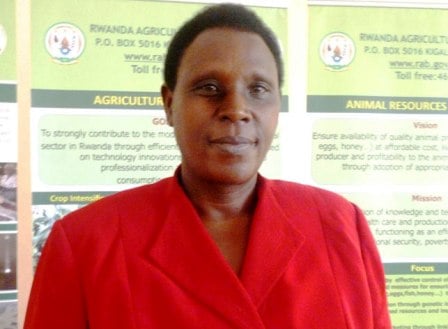 The prosecution has appealed to the high court a case in which former Rwanda Agricultural Board (RAB) deputy Director-General Dr. Daphrose Gahakwa was sentenced to a 15-month jail term for crimes she allegedly committed while at the agency.
Gahakwa was in April 2018, along with three other RAB officials dismissed by the Prime Minister's order and relieved of her duties immediately.
She was later arrested and charged with counts of corruption, embezzlement, and conflict of interest.
One of the charges was that Gahakwa allegedly on June 8, 2016, approved Rwf800 million irrigation tender to her son-in-law, Dr. Edouard Kamugisha.
Also that Gahakwa's husband, Pierre Rudakemwa Gahakwa, was among the lead consultants hired by Kamugisha to supervise the implementation of the irrigation project.
With these counts, Gahakwa has since 2020 appeared in court to battle the charges which ended, in May 2020, with a Gasabo Intermediate court sentencing Gahakwa to 15 months in jail and a fine of Rwf500,000.
In a new development, KTPress has learnt that the prosecution has appealed the above ruling at the High Court, and the appeal file confirmed as received, though dates of the court re-appearance have not been confirmed yet.
Prosecution spokesperson, Faustin Nkusi told local media that the dates will be communicated in due time and the reason for the appeal will be known inside the courtroom when the prosecution presents its arguments.
The appeal comes at a time when Dr. Gahakwa is left with close to three months to complete her jail term.
Legal experts told KTPress that this kind of appeal is common in court, especially when it comes to cases of tenders, where it is possible for the prosecution to table new evidence from a fresh financial and forensic audit in the case in question.
This means that if Gahakwa is to be re-convicted, the court will have to listen to new evidence, beyond reasonable doubt that will compel the judges to re-sentence her.
In case, the court deems an increase in her sentence, Gahakwa will have to serve an additional time in jail minus the period she has spent behind bars.
However, the court could also trash the prosecution evidence or exonerated Gahakwa to walk free again as the next court procedure at hand could also take as long as the remaining jail term she faces.