A FinScope 2020 Gender thematic report on the state of women financial inclusion in Rwanda showed the number of women using financial services had risen from 24% in 2016 to 34% in 2021.
However, the same report indicated that 33% of the Rwandan women surveyed had very low awareness of these products and services.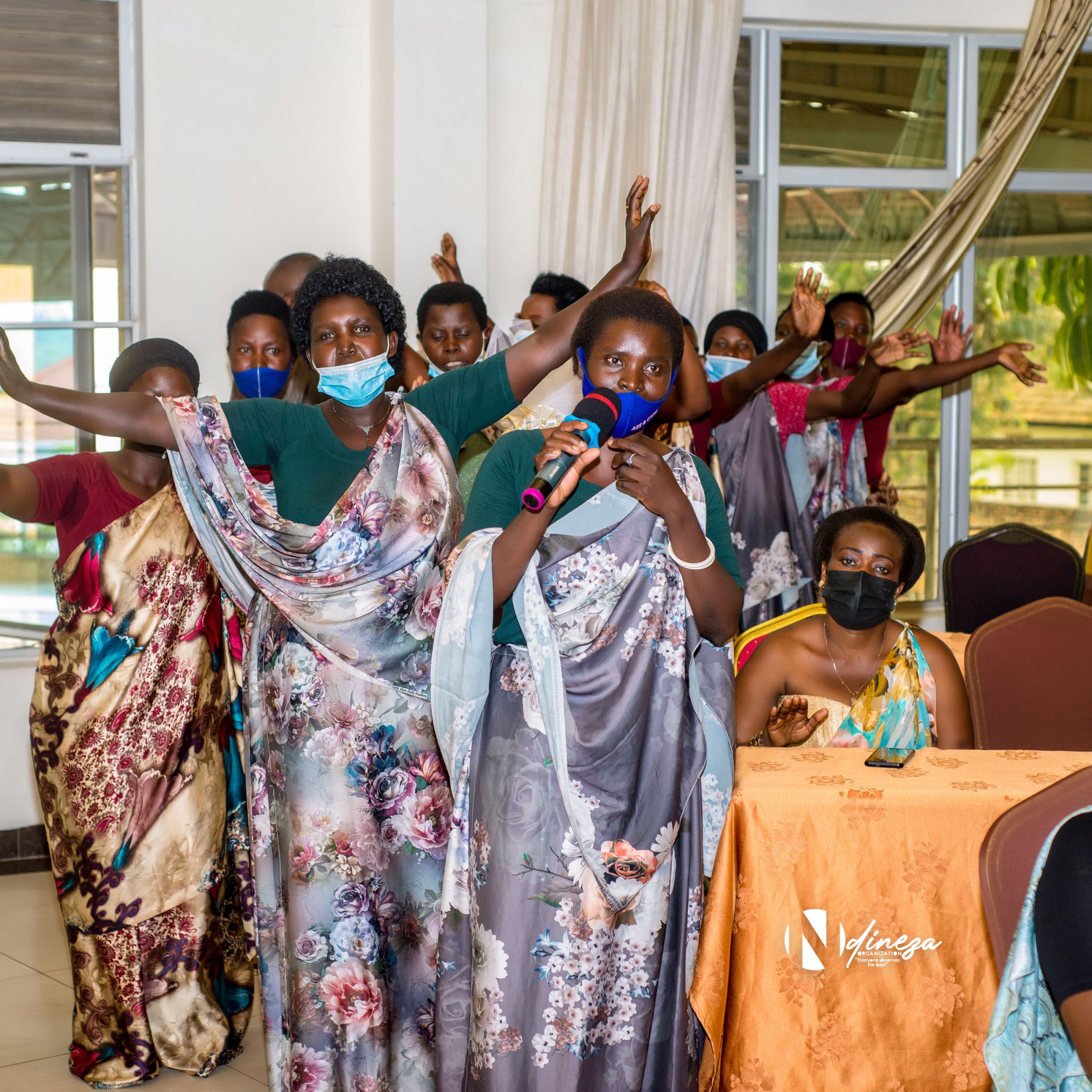 This fact was made worse with the COVID19 pandemic which hit small and medium size businesses in Rwanda.
To increase this awareness and revive small businesses affected by COVID19, the Bank of Kigali Plc has embarked on empowering vulnerable rural business women as a way of promoting the government agenda of financial inclusion, and transforming the lives of Rwandans.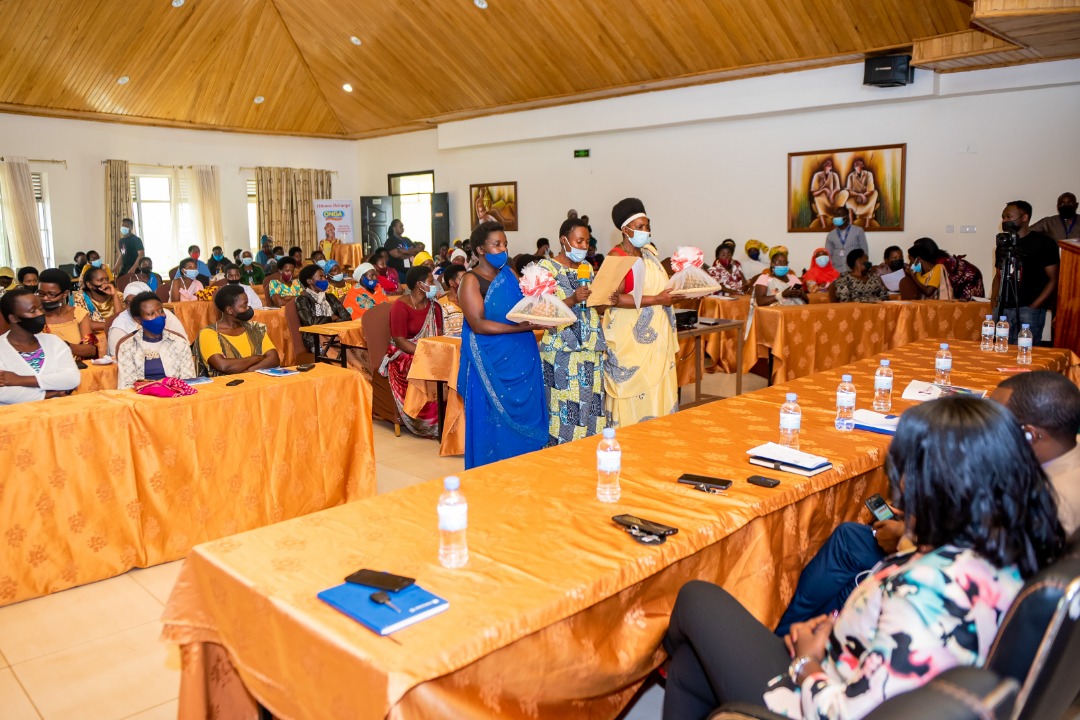 This Friday, a group of 100 women in Muhanga district concluded a week of training in financial and business skills, courtesy of the Bank of Kigali and The Ndineza organization- founded by a celebrated Rwandan female gospel singer, Aline Gahongayire.
This number follows another 100 women in Kamonyi district who also recently graduated under the same financial literacy and banking service program conducted by BK in collaboration with Ndineza.
"Bank of Kigali has different types of loans for clients and the trained women can be eligible to them to boost their businesses in the post covid-19 period, including the "Zamuka Mugore" product designed specifically for empowering women financially with free account opening and access to loans with no collateral, upon fulfillment of the requirements"  said Gedeon Rukundo, the Legal Manager and Subsidiaries Corporate Counsel at Bank of Kigali.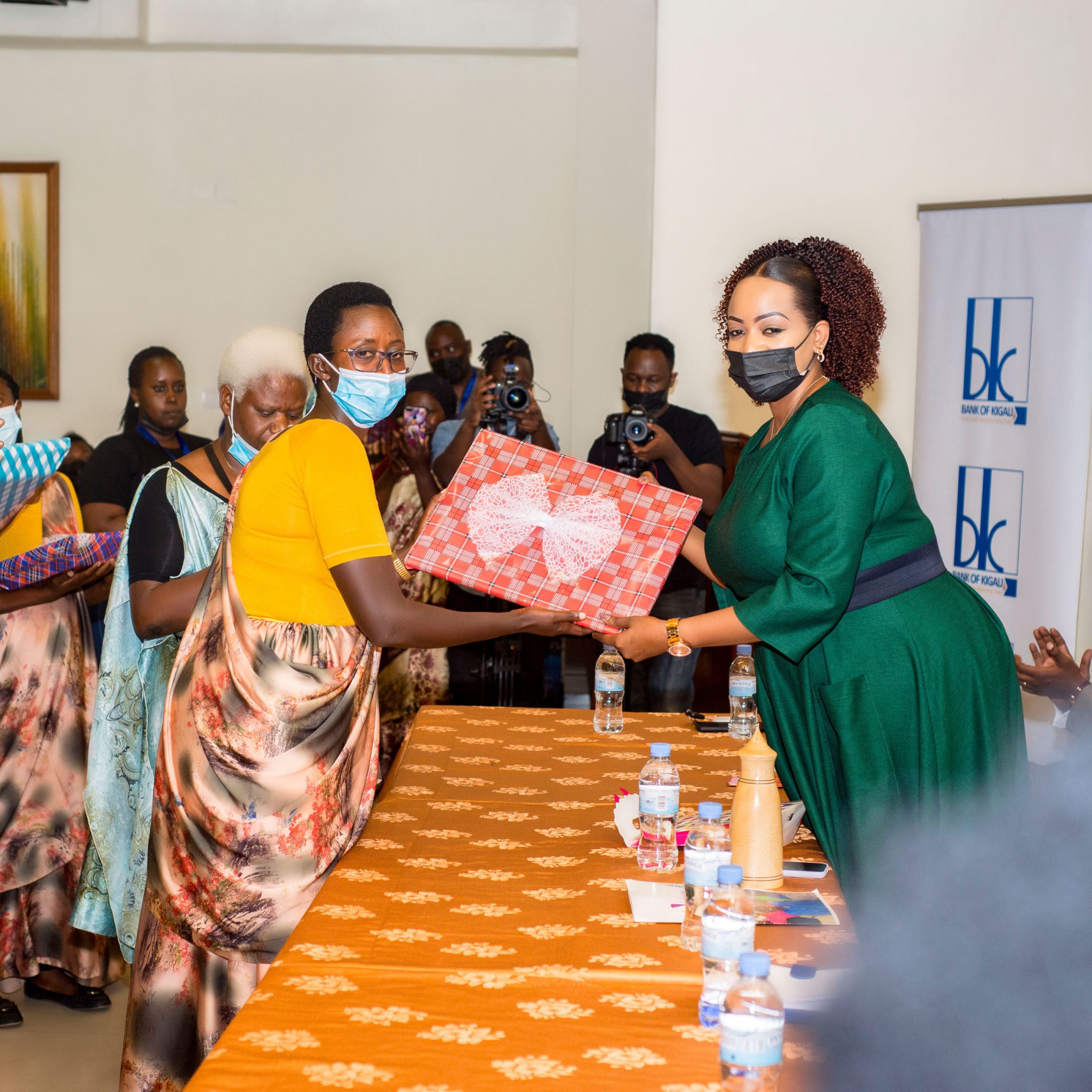 Rukundo said that the bank is for common citizens and the bank has developed women's financial products among others intended to create inclusiveness in all aspects of lives of Rwandans especially women.
"We wish you success in your projects and the bank will be supportive so that we can rebuild and develop the country, especially women," Rukundo said.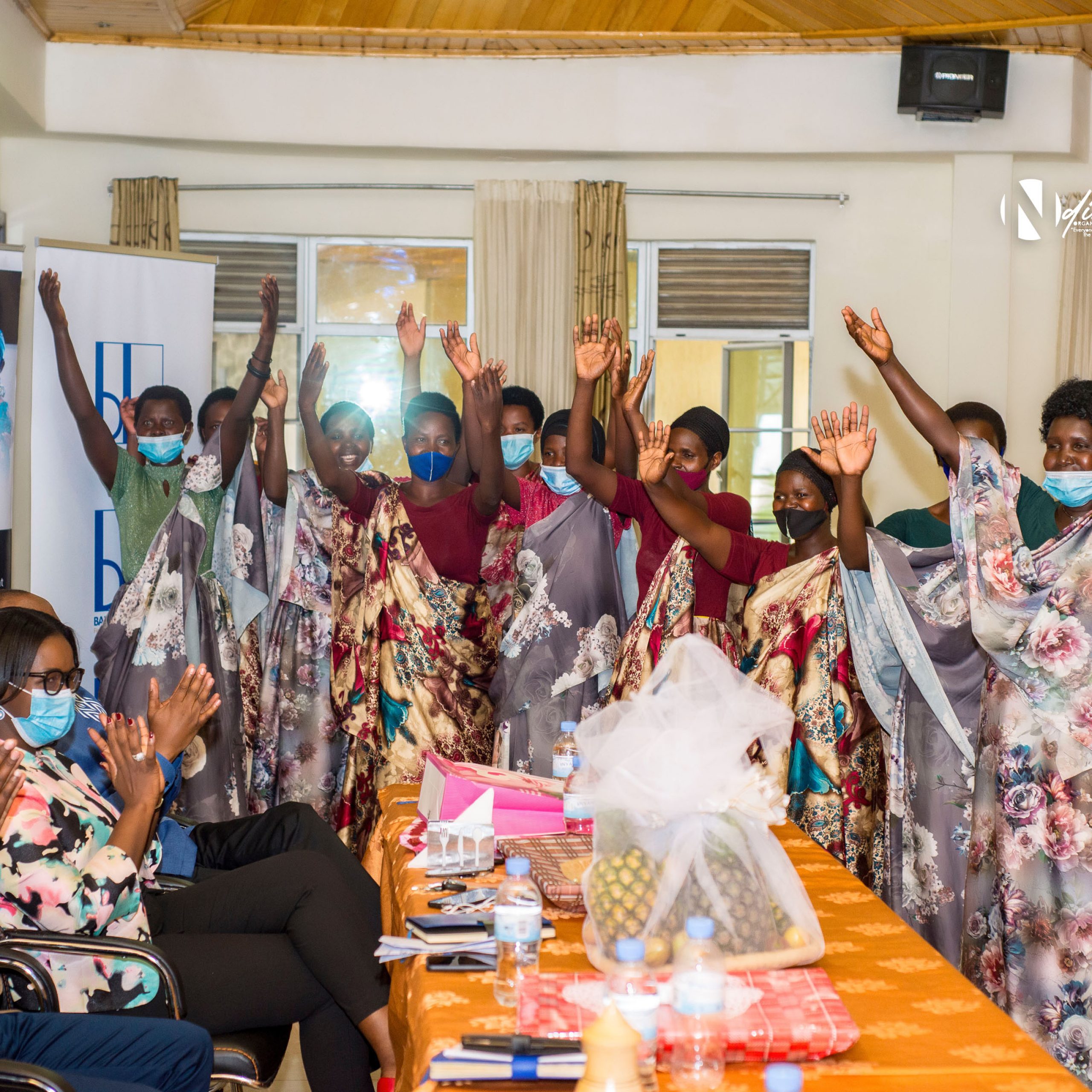 Esperance Niyonsaba, who was trained but has other bank accounts, says that she was attracted to the Zamuka Mugore product because of its offers which are attractive and tailor made.
"Most of us were affected by covid19 and some of us have not resumed business because we spent our investment and capital on family needs. So, having a loan product with no collateral and no account fees is a good product that can help us to rebound," Niyonsaba said.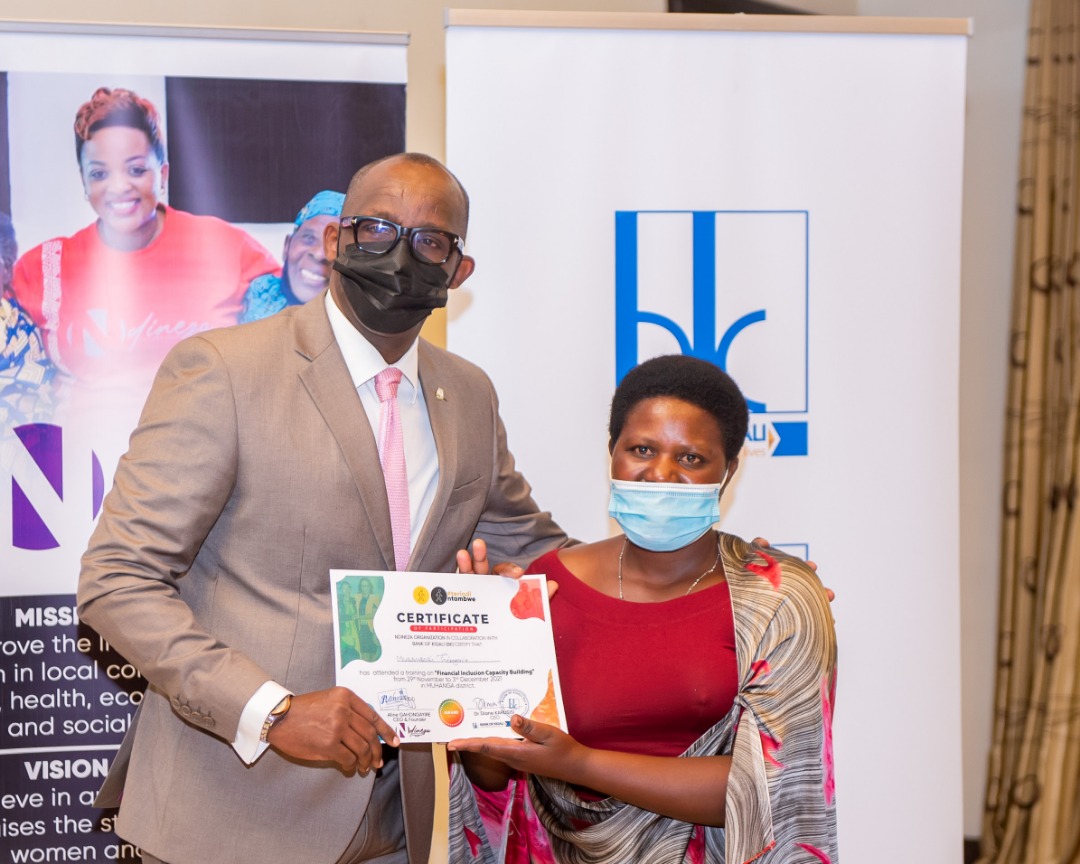 Aline Gahongayire, the gospel singer behind this partnership says that when they approached Bank of Kigali with the idea of empowering women with financial, it was received with both hands and this is a dream come true for women.
"Every woman deserves the best and that is what is wanted for them through offering skills on how to manage finances, save, so as to improve their welfare. This is what is happening thanks to the Bank of Kigali," Gahongayire said.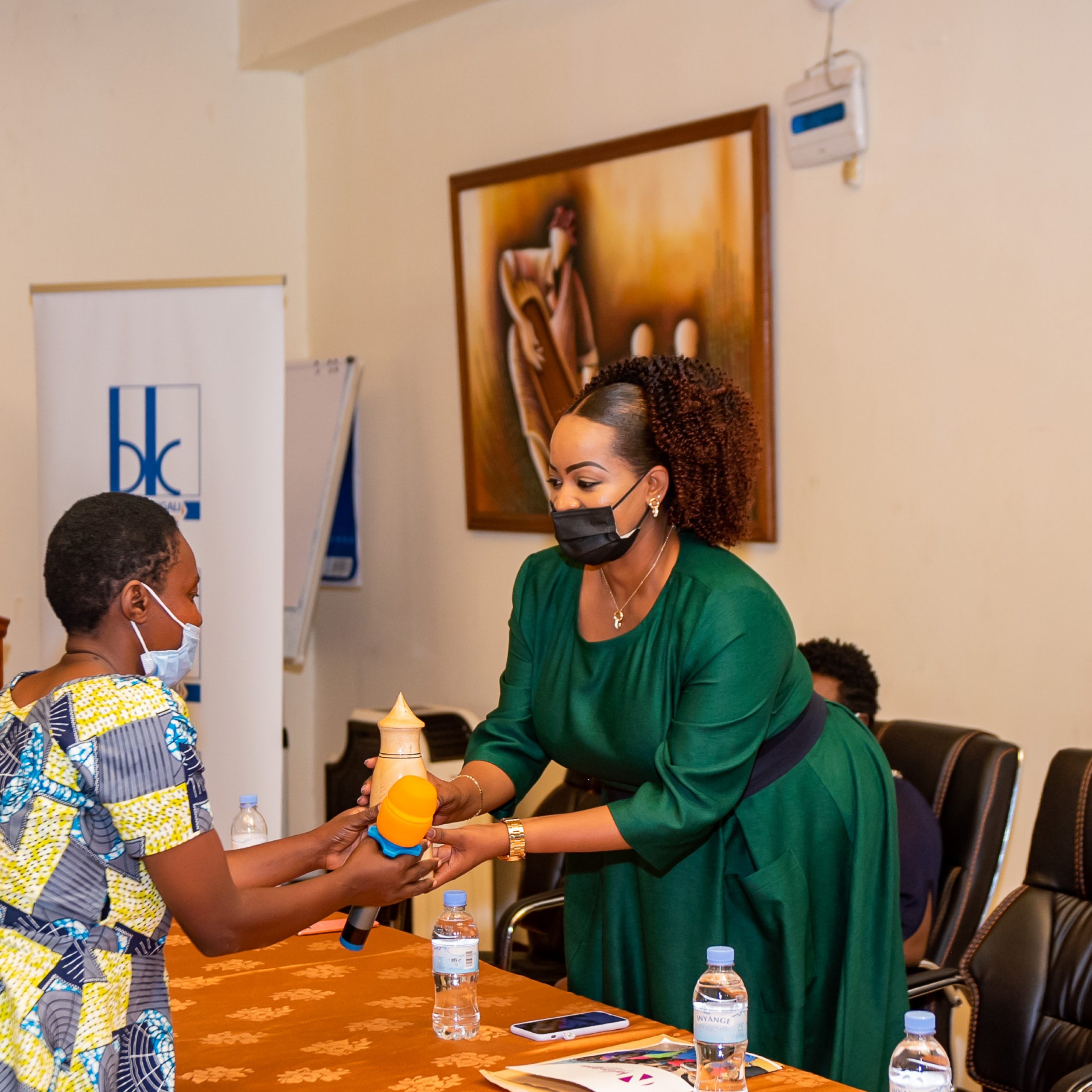 To implement this training program, the bank has signed a six month contract with Ndineza organization worth Rwf46.1million which will also be used in monitoring, following up on implementation activities that will enable the women with small businesses to recover from the pandemic.