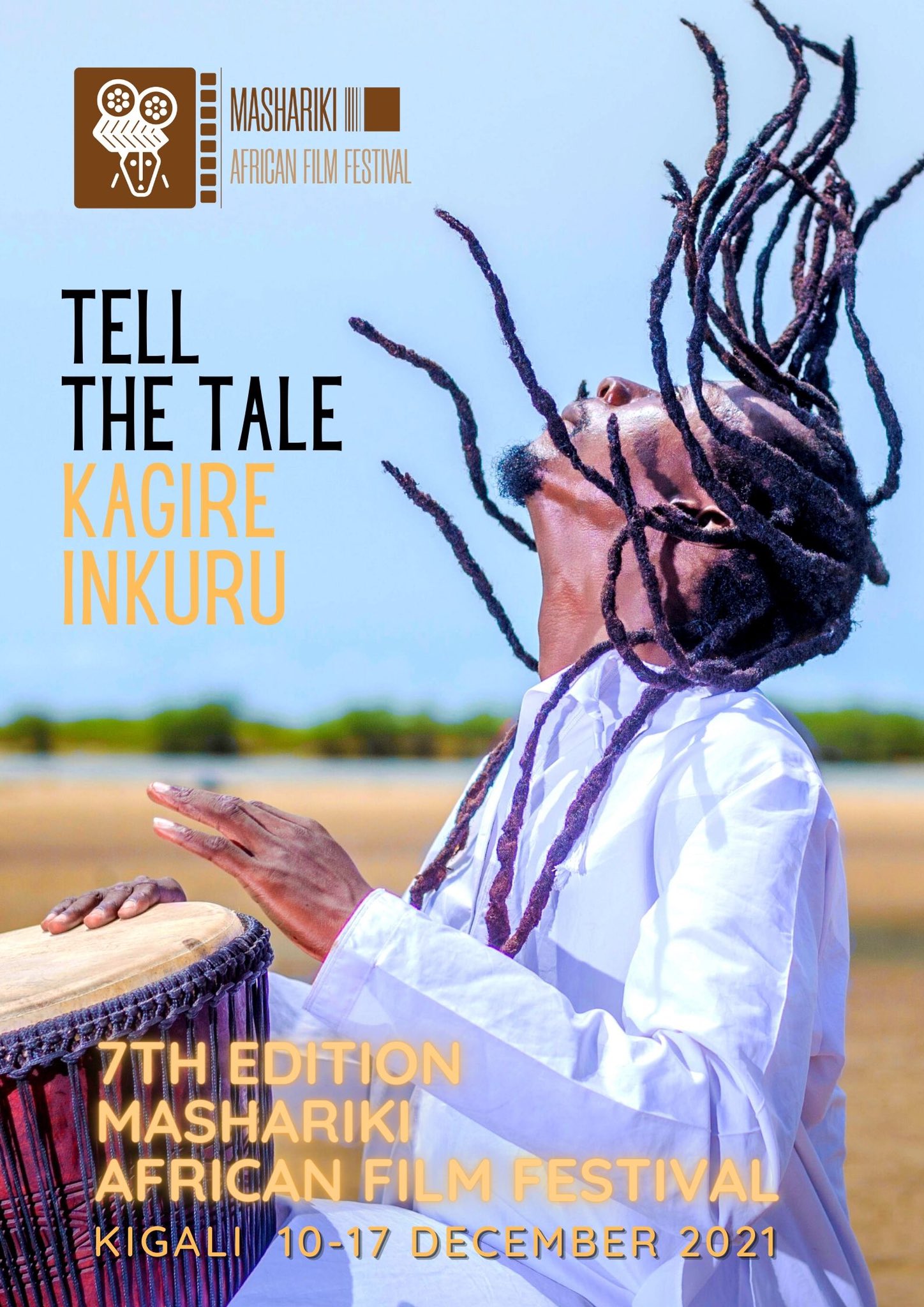 Renown annual film festival Mashariki returns in style after several times being postponed over Coronavirus pandemic.

This year's festival theme is: Kagire Inkuru (Tell the Tale) and it aims at encouraging Rwandan filmmakers to tell their own stories that will positively build a healthy and safe community.
Mashariki festival's objective in this 7th edition is to break the barriers of local movies and introduce them to international movie platforms like Netflix.
Organizers invited representatives of global film distributions from Netflix, Discorp and various companies from South Africa.
However, due to Coronavirus restrictions they might not be able to travel but, still through digital workshops, there's hope for Rwandan movie makers to impress them in the course of the festival.
According to Tressor Nsenga, the brain behind the festival, the organizing team has been working tirelessly to see the festival go well as planned and leave behind a remarkable mark to Rwanda's film industry which is still lagging behind compared to other industries in Africa.
"This year's Mashariki 7th will see our locally made films get opportunity to premier in international film festivals. We brought experienced film directors and movie critics to share their experience with our creative art makers through various workshops with aim of producing movies ready for international market," says Tressor Nsenga, director of the festival.
57 films are set for screening during one week of the festival and they include some of the movies done by Rwandans like 'Bambi', Ethereality by Gahigiri Kantarama.
All the movies selected for screening and awards were produced by African movie makers, telling African stories. 
Press asked the reason why Rwandan made movies were given their own category Iziwacu.
"We created Iziwacu category to honor local movie producers but we hope that they grasp something from movies like Tug of War from Tanzania and Fig Tree to be able to learn how to make movies to compete for international recognized film festivals," Fabrizio Colombo, artistic director said.
The festival will run from 10~17th December, in various venues in Kigali including Canal Olympia, Centre Culturel Francophone and Lavana.
Some of the most recommended movie include Vuta N'Kuvute (Tug of War) from Tanzania directed by Amil Shivji.
It's a war movie talking about a young revolutionary and rebellious boy who got involved with a young Indian-Zanzibari girl escaping an oppressive arranged marriage.
Along the Indian Ocean shore and in the narrow streets and stone houses of 1950s Zanzibar, Yasmin and De defy the colonial authorities to pursue freedom and self-government as well as a forbidden romance. 
In a segregated city Yasmin is running from an arranged marriage and De struggles to distribute revolutionary pamphlets. Yasmin and De meet by chance and ever afterwards cannot bear to be apart from each other. Together they dream of a better future and see their city through new eyes.
'Fig Tree' directed by Alamork Davidian.
The movie is about 16 year old Jewish teenager girl called Mina, who hatches a plan to flee and keep her Christian boyfriend during the Ethiopian civil war after she learnt that her family prepares to flee the country and go to Israel.
Mina has been underway her entire life, she lives with her brother and grandmother in a humble house with newsprint for wallpaper. As the family plans to flee Ethiopia for Israel, where Mina's mother awaits their reunion, the plan doesn't include one thing Mina loves the most, which is her Ethiopian Christian boyfriend Elie.
The later lives in the woods so as to evade being drafted into Mengistu Haile Mariam's army. Mina hatches a scheme to save Eli, but everyone and everything seems to be against her as usual the war plans go wrong.