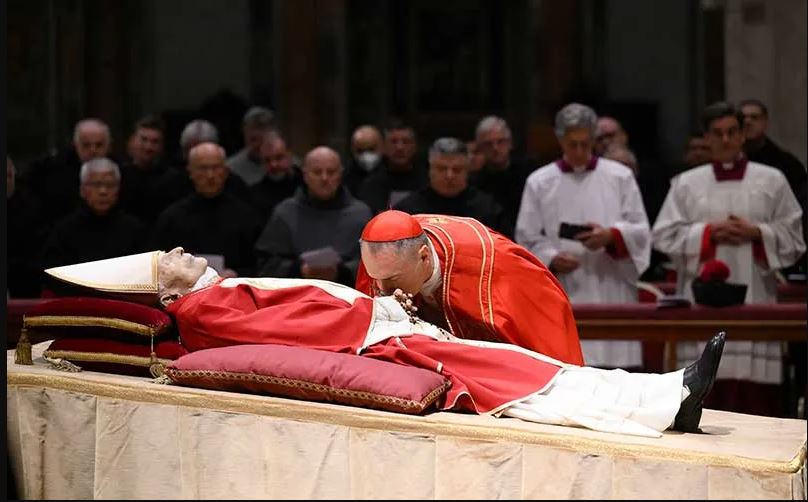 Tens of thousands of people travelled to the Vatican on Monday to pay their last respect to Pope Benedict XVI who died on Saturday, December 31, 2022 at age 95.
In St. Peter's Basilica, more than 60,000 people gathered around the body of the retired pontiff, whose head was resting on two scarlet pillows, according to the Vatican news.
Early on Monday, as Benedict's lying-in-state ceremony got underway, a large line formed around St. Peter's Square in the tiny city-state of Italy prior to his funeral on Thursday.
Italian security officials anticipated that between 25,000 and 30,000 people would attend the funeral service for the former pope, whose sudden resignation in 2013 shook the entire world.
The body of Joseph Ratzinger — as he was known before becoming pope — has so far remained in the small private chapel of the monastery where he lived since retiring. It is located in the heart of the Vatican gardens.
On Sunday, the Vatican released the first photos of the body, lying on a catafalque, dressed in red – the color of papal mourning – and wearing a white miter adorned with a golden braid.
At the crack of dawn on Monday, his body was transported to St. Peter's Basilica, the largest Catholic church in the world with space for tens of thousands of worshipers.
The basilica was finished in 1626 and is a masterpiece of Renaissance and Baroque architecture.