The International Residual Mechanism for Criminal Tribunals (Mechanism) has appointed Margaret M. deGuzman as the new judge in the ongoing case of genocide suspect Félicien Kabuga.
Judge deGuzman, an American, will replace the recently deceased Ugandan Judge Elizabeth Ibanda-Nahamya who died January 5, 2023 at the age of 70 years.
DeGuzman is not new at The Hague. The Secretary-General of United Nations, António Guterres appointed her to the roster of Judges of the Mechanism in December 2021 following the resignation of Judge Theodor Meron one month earlier.
She was meant to serve the remainder of Judge Meron's term of office, which expired on June 3o, 2022.
Judge deGuzman brings to the Mechanism academic and professional experience spanning more than two decades. Since 2009, she has worked at Temple University Beasley School of Law, Philadelphia, where she currently serves as the James E. Beasley Professor of Law and Co-Director of the Institute for International Law and Public Policy. In addition, she has since 2016 consulted on projects related to international criminal law, human rights and transitional justice at the Public International Law & Policy Group in Washington, D.C., where she is a Senior Legal Advisor. Previously, Judge deGuzman held various legal positions at both the national and international levels.
Currently, she is the Co-chair of the Women in International Law Interest Group of the American Society of International Law. In addition, she has been an Editorial Board Member of the African Journal of International Criminal Justice since 2014, and of the Forum for International Criminal and Humanitarian Law since 2011.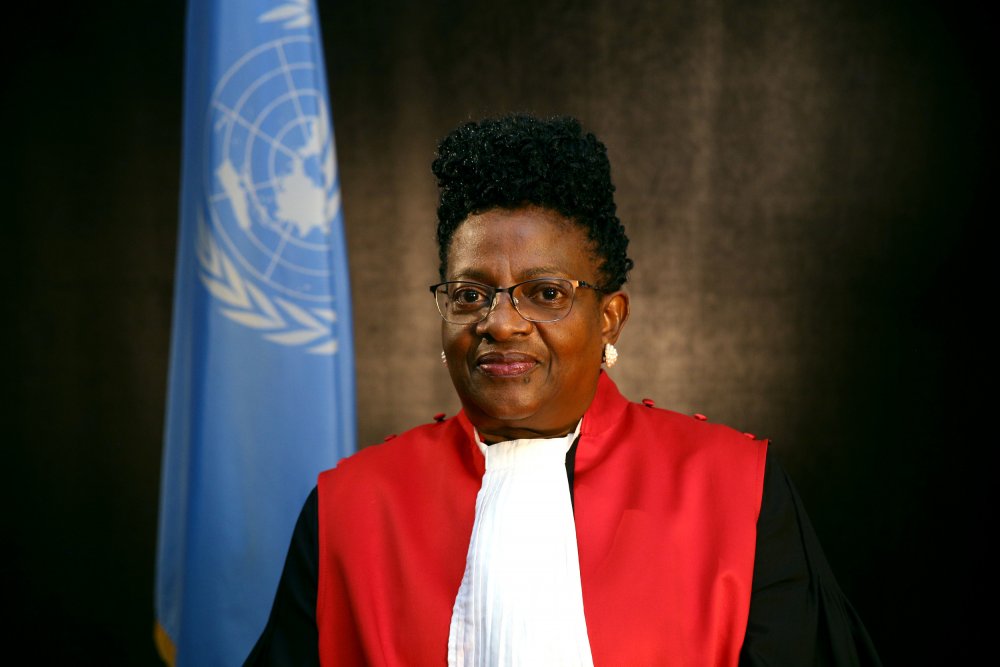 Meanwhile, Nahamya(RIP) was appointed to the case panel in 2020 along other judges including presiding judge Iain Bonomy and Graciela Susana Gatti Santana in 2018.
He served in several cases including the appeal in the case of Ratko Mladić, the Bosnian Serb convicted war criminal and colonel-general who led the Army of Republika Srpska (VRS) during the Yugoslav Wars.
She has been working as a member of the Trial Chamber in the ongoing Kabuga case.
In honor of Judge Ibanda-Nahamya, the Mechanism is flying the flag of the United Nations at half-mast at both of its branches in The Hague and Arusha.