Rwanda's genocide suspect Kabuga Félicien fell asleep for the second time during his trial at The Hague but this time around the act didn't stop the International Residual Mechanism for Criminal Tribunals (IRMCT) from proceeding with the trial.
Witness hearing in Kabuga's trial resumed on February 14 after a long festive holiday break off for the judges, and during the trial, Kabuga slept off compelling the judges to postpone hearing testimony from witness KAB035.
On February 15, the court resumed hearing witness KAB035 and, as the witness was being interrogated by Kabuga's lawyer, the suspect fell asleep and his lawyer informed the court President of the situation seeking a decision on it.
Legally, in a court hearing, a suspect who is standing a case trial in person should be awake and following a proceeding, or if not present (in person), their lawyer should be.
Kabuga's lawyer said that his 88-year-old client should have been taken care of first because he had the right to follow the case (attentively) when the defense side questions the witness.
This time around, however, the hearing did not stop because after a while the judge said that he saw Kabuga awake and was in a position to continue following the case hearing.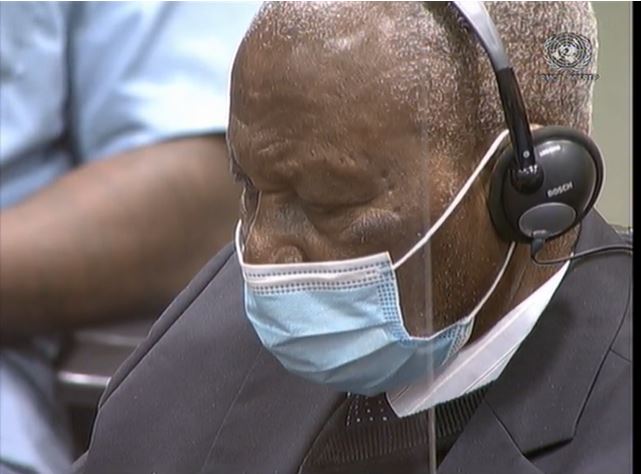 Kabuga is charged with genocide, direct and public incitement to commit genocide, conspiracy to commit genocide, persecution on political grounds, extermination, and murder as crimes against humanity, committed in Rwanda during the 1994 Genocide against the Tutsis.
Since 2022, Kabuga has been facing testimony from witnesses and convicted persons who have told their version of how they know, and worked with Kabuga, especially in Gisenyi town in Rubavu district and in Muhima and Kimironko sectors in Kigali City where the suspect had operations and businesses.
Through video conferencing, the IRMCT proceeded with hearing another testimony of witness KAB002, who was also interrogated by Kabuga's lawyer.
One of the trials that seems to go quite slowly, Kabuga trial will take place twice a week.