The 18th National Dialogue Council, locally known as Umushyikirano, opened on Monday at Kigali Convention Centre (KCC), bringing together participants from government, civil society, diplomatic corps, political parties and faith-based organisations, among other participants.
President Paul Kagame officially opened the two-day gathering, calling on participants to use the opportunity to assess the progress has made over the years, the gaps remaining and what needs to be done to fast-track socio-economic transformation while at the same time consolidating the gains.
Prime Minister, Dr. Edouard Ngirente presented a report on the achievements Rwanda has registered over the past two years, since the last national dialogue which took place in 2019, the impact of Covid-19 as well as inflation and what the government has done to rejuvenate the economy.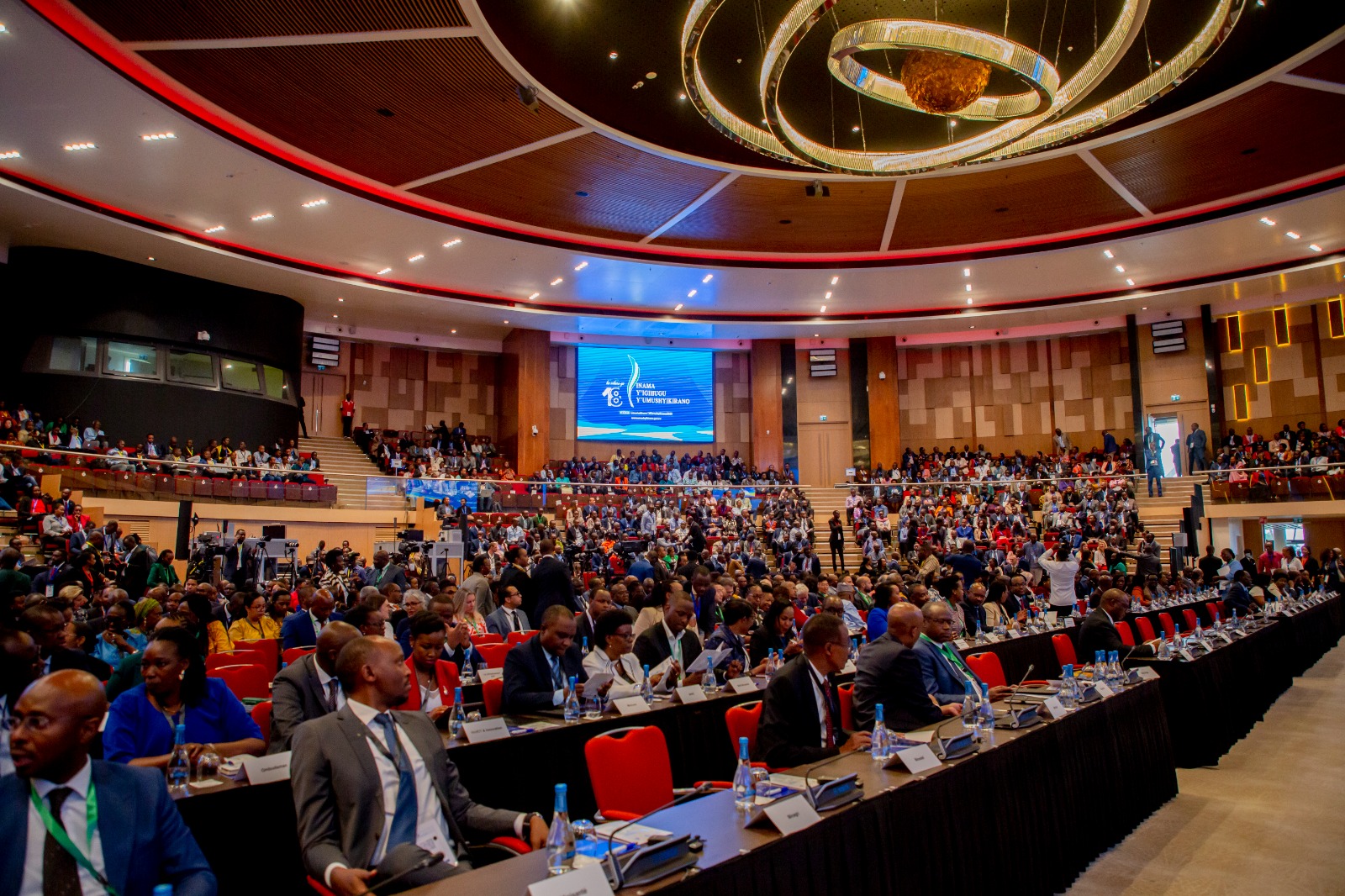 In his address, President Kagame highlighted the importance of leaders working tirelessly to meet the expectations of the citizens and how Rwanda as a country cannot afford to be complacent in her efforts to become a sovereign and independent developing nation.
The Head of State commended donors and development partners who have walked with Rwanda in her development journey but reiterated the importance of the country retaining its sovereignty, rather than becoming a playing field of external forces that seek to influence what happens in the country.
"There are those who support us in this journey and we are grateful, but there are others who seek to denigrate and manipulate us as though we are lesser humans than them. I want to encourage the leaders here not to accept that,"
"We have religious leaders here. When God created us, he never put us into categories as we see here on us. God created us us equal," President Kagame said, urging leaders to focus on issues that concern citizens, rather than putting their efforts in their own interests.
President Kagame said that security and stability in the country and outside the country are vital in consolidating the gains registered over the past three decades.
He warned leaders to desist from engaging in activities that contravene their mandate, including corruption, time wasting and lack of enthusiasm to deliver, among other issues.