Eleven victims of a recent corn drying shelter which collapsed last week were laid to rest at Rusororo Cemetery.
The tragedy happened last week, after the strong wind pushed corn drying shelter on ground, falling on dozens, killing 11, and seriously injuring nearly 40 others.
The fatality took place in Gasagara Cell, Rusororo sector, Gasabo district, Kigali.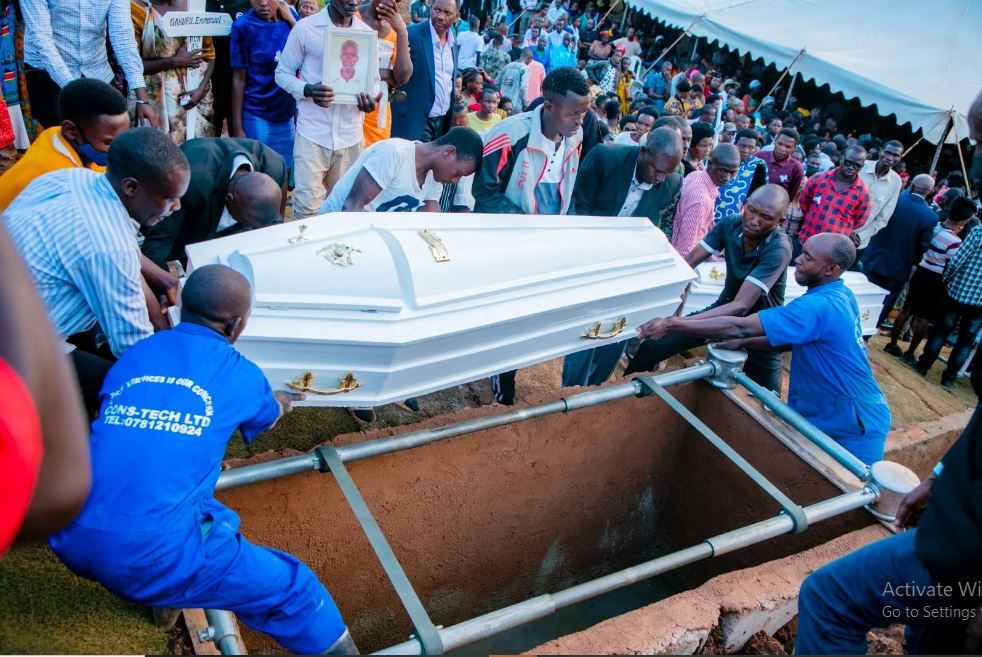 At the funeral, Ingabire Assumpta, Minister of State at the Ministry of Local Government delivered condolence messages to comfort families of the deceased.
"As government, we are saddened by the death of these men and women. You have lost relatives and friend but we are equally hurt, the country has lost her people," Ingabire said.
"They have gone, but they left with us a good legacy, the legacy of loving their work."
The minister pledged government support to the families of the deceased people and those that were injured.
The deceased belonged to a cooperative that had just finished drying up maize and were ready to transport them to the market. The facility caved in because of the overwhelming yield.
After the tragedy, the government's condolences were conveyed to the families of the deceased in a statement by the prime minister, Dr. Edouard Ngirente, who also noted that the injured are being treated by emergency medical personnel in the hospitals to which they were transported.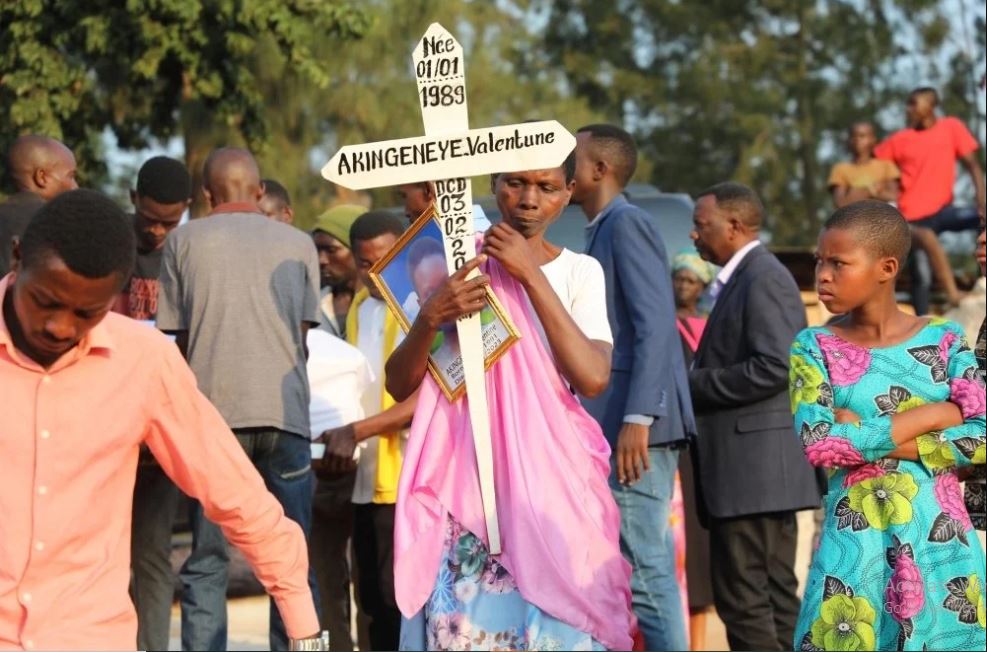 To prevent similar tragedies in the future, the safety measures for built structures will be strengthened, according to Prime Minister Edouard Ngirente.