This March 24, TECNO launched its three models from the SPARK 10 Series for Rwandans to enjoy.
The series feature adjustable dual soft lights on the 32MP ultra-clear front camera available for the SPARK 10 Pro, allowing the young generation to showcase the best in them, through different operations.
Powered by MediaTek Helio G88 gaming processor, the SPARK 10 Pro comes with a massive 16GB (8GB+8GB extended RAM) and 256GB ROM, geared up to elevate the performance in all aspects.
SPARK 10 Series also feature a hard-wearing starry glass back panel, resulting in a premium look and a comfortable feel. All these new additions give the new brand an ultimate high-performance selfie phone in its price bracket.
Rukundo Claver, TECNO trainer who is in charge of training TECNO staff about its products and selling strategies highlighted that there are three models from SPARK 10 Series.
First model is SPARK 10 pro with 32MP front camera and 50MP back camera, 256GB ROM + 16GB RAM (8GB+8GB extended RAM), battery capacity with 5000mAh and the G88 gaming processor which is perfect for gamers who want to enjoy smooth gameplay, at Rwf 194,000 in all TECNO outlets.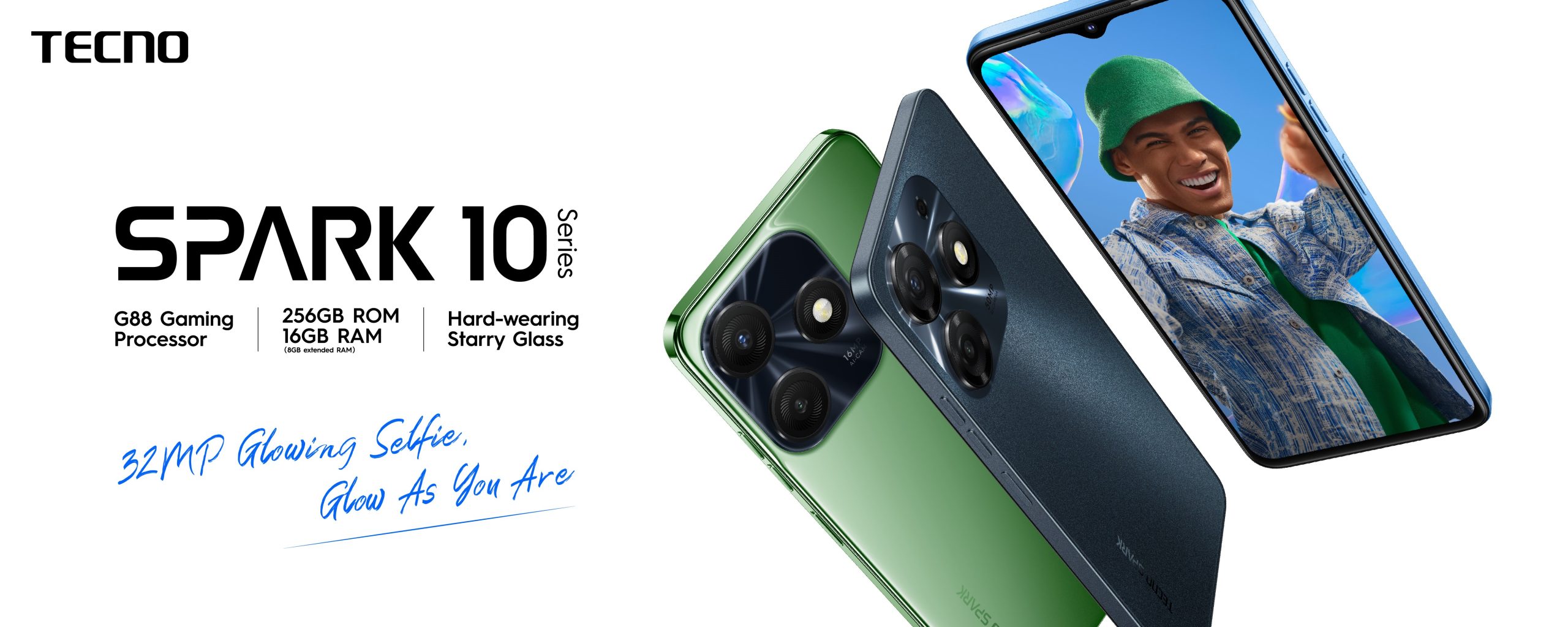 The second Model is SPARK 10 pro with 128 ROM +8GB RAM, front camera with 32MP and 50MP back camera, at Rwf 165,800.
The third model is spark 10C with 8MP front camera and 16MP back camera, 128GB ROM plus 8GB RAM, for Rwf 145,000.
There is also SPARK 10 C with 8MP front camera, 16MP back camera and 128GB ROM + 4GB RAM which costs Rwf 127,500.
A common feature of the three models is memory fusion, because their random memory can be extended up to 16GB, which makes phone applications operate smoothly.
During spark 10 series launch, TECNO announced the new SPARK 10 Series influencer who is going to promote SPARK 10 Series through online and offline campaigns. She is the 2nd runner up of Miss Rwanda 2022, Darina Kayumba.
"I'm honored to be named spark 10 series chief experience officer and I thank TECNO for welcoming me in its family. SPARK 10 Series is an incredible smartphone, with good features, especially its front camera with 32MP that gives clear pictures," Kayumba said.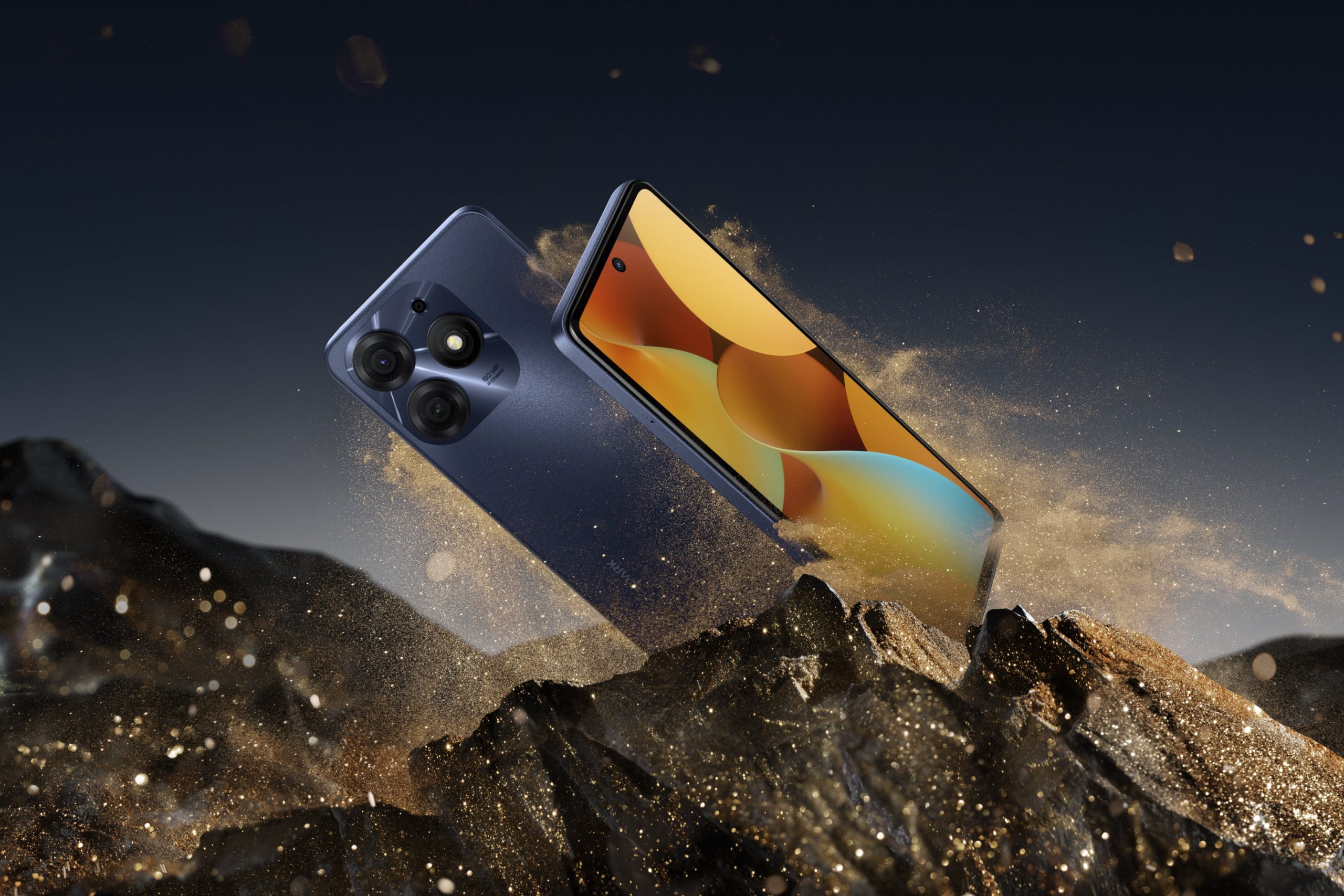 She also encouraged all Rwandans, her fans, especially the youth to start using Spark 10 series, for it's a smartphone which can be extremely useful in their daily activities.
From March 29 to April 29, TECNO is going to start an online campaign, where top 30 fans with more engagements on social media platforms will stand a chance to win various prizes/gifts, like Rwf 500,000, SPARK 10 C, Bluetooth headsets, among other prizes.
To be among winners, one is required to follow @tecnombilerw on Facebook, twitter and Instagram, then take a video doing 2 different activities and post it on social media using the hashtag #GLOWASYOUARE and Tag @Tecnomobilerw.
Muyango, TECNO Marketing Supervisor said that SPARK 10 Series is now available in all TECNO shops. In addition, TECNO and AIRTEL have entered  partnership to enable TECNO SPARK 10 Series users to get internet at the lowest price, where each spark 10 client gets free internet of 5GB valid for 1 month and 100% double data on every top up in his/her first three months of subscription.
TECNO is an innovative technology brand with operations in over 70 countries and regions across five continents.
Since its launch, TECNO has been revolutionizing the digital experience in emerging global markets, persistently pushing for the perfect integration of contemporary, aesthetic design with the latest technologies.
Today, TECNO has developed into a recognized leader in its target markets, delivering state-of-the art innovation through a wide range of smartphones, smart wearables, laptops, and tablets, HIOS operating systems and smart home products.
TECNO is committed to unlocking the best and newest technologies for forward-looking individuals. By creating stylish, intelligent products, TECNO inspires consumers worldwide to never stop pursuing their best selves and their best future.