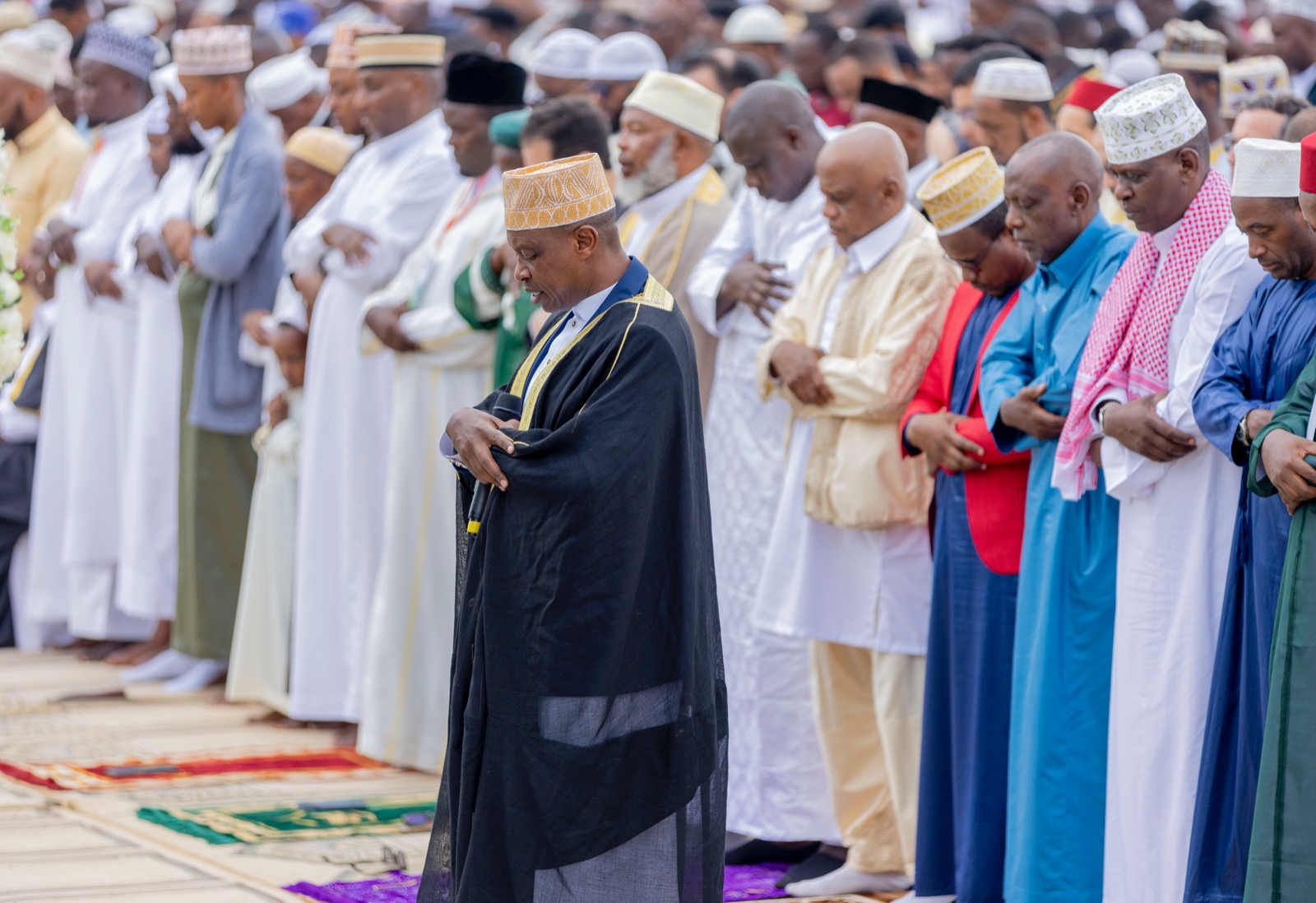 Rwandan Muslim Community(RMC) has today joined the rest of the world to celebrate Eid al-Fitr, the religious holiday is celebrated by Muslims worldwide which marks the end of the month-long dawn-to-sunset fasting of Ramadan.
During the particular sala (Islamic prayer) of the day which brought thousands of the Muslims together at Kigali Pelé stadium, Sibomana Salim, the Executive Secretary of the Rwanda Muslim Community recognised the government of Rwanda for always being supportive to the Muslim activities and events.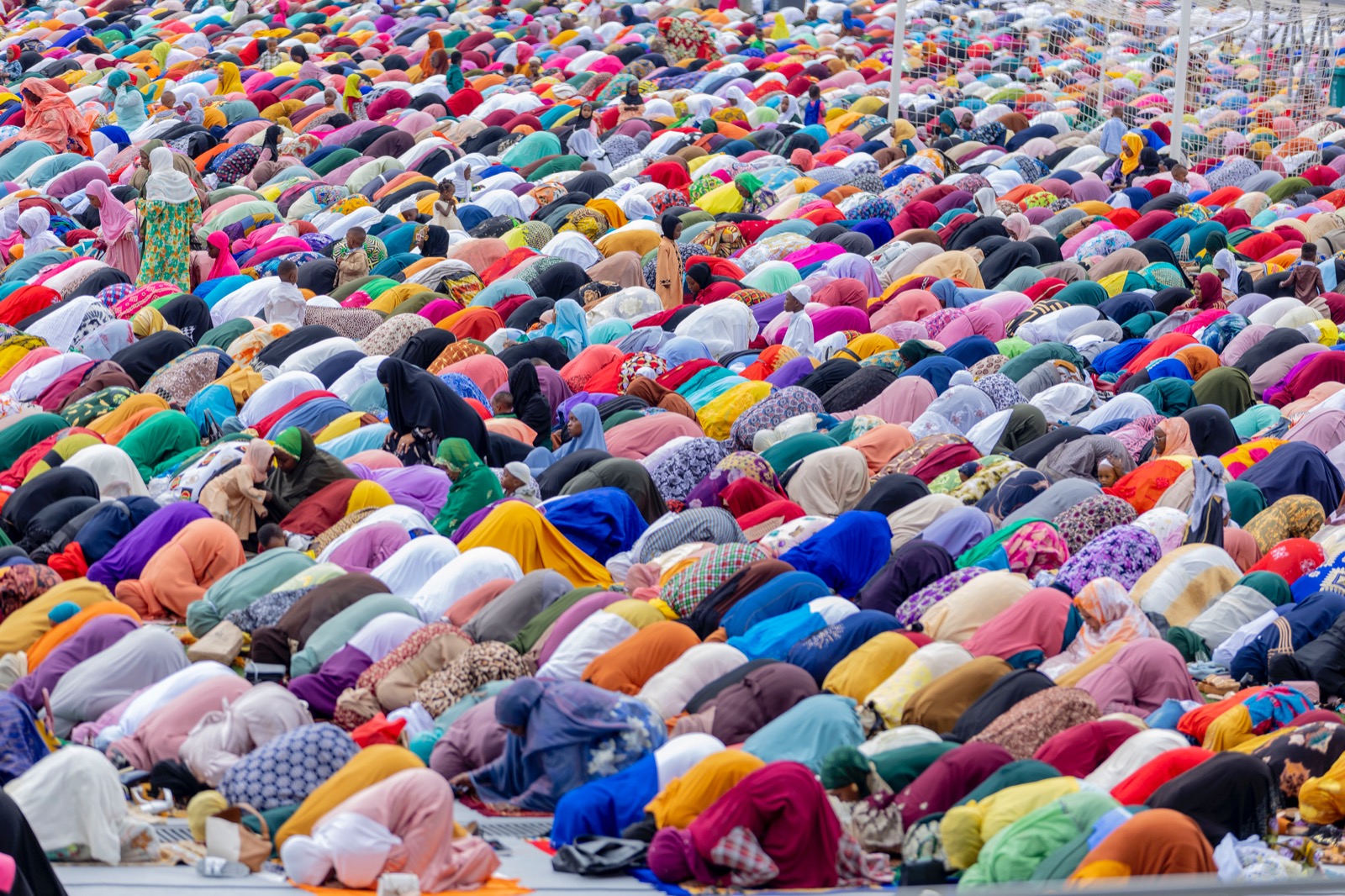 "We are thankful to the country leadership which continued to be by our side during this month of Ramadhan that we have concluded," he said.
"We wish to remind the Muslims that this month coincided with the commemoration of the 1994 Genocide against Tutsi-Kwibuka. We would like to encourage the Genocide survivors to carry on as they remember, rebuild and renew."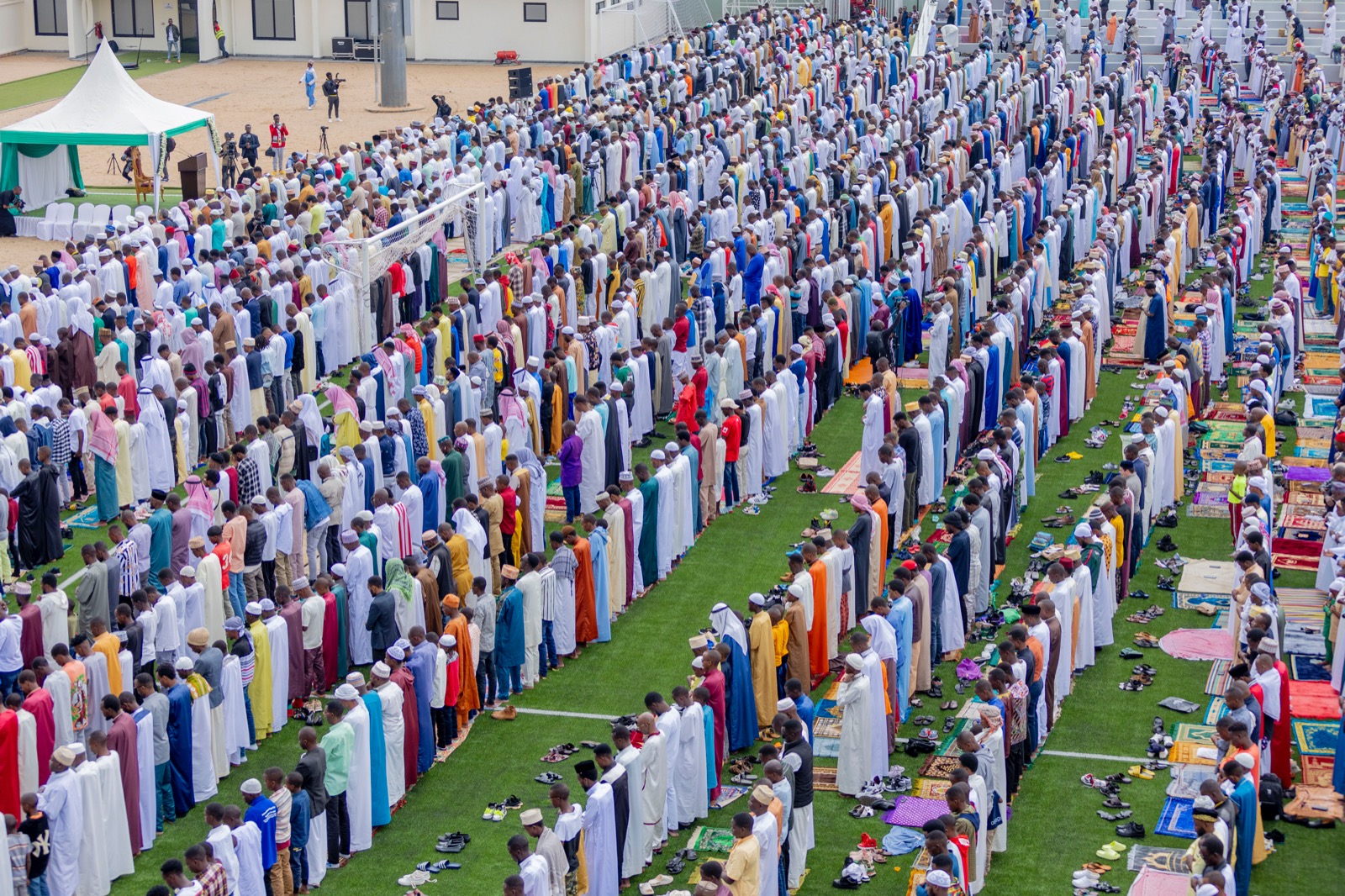 To the Muslims community, he requested to continue the charity activities and to support the Genocide survivors.
"We thank God for having allowed us to support needy families. We were able to provide food provisions for 7582 across the country," he said at the colourful salat.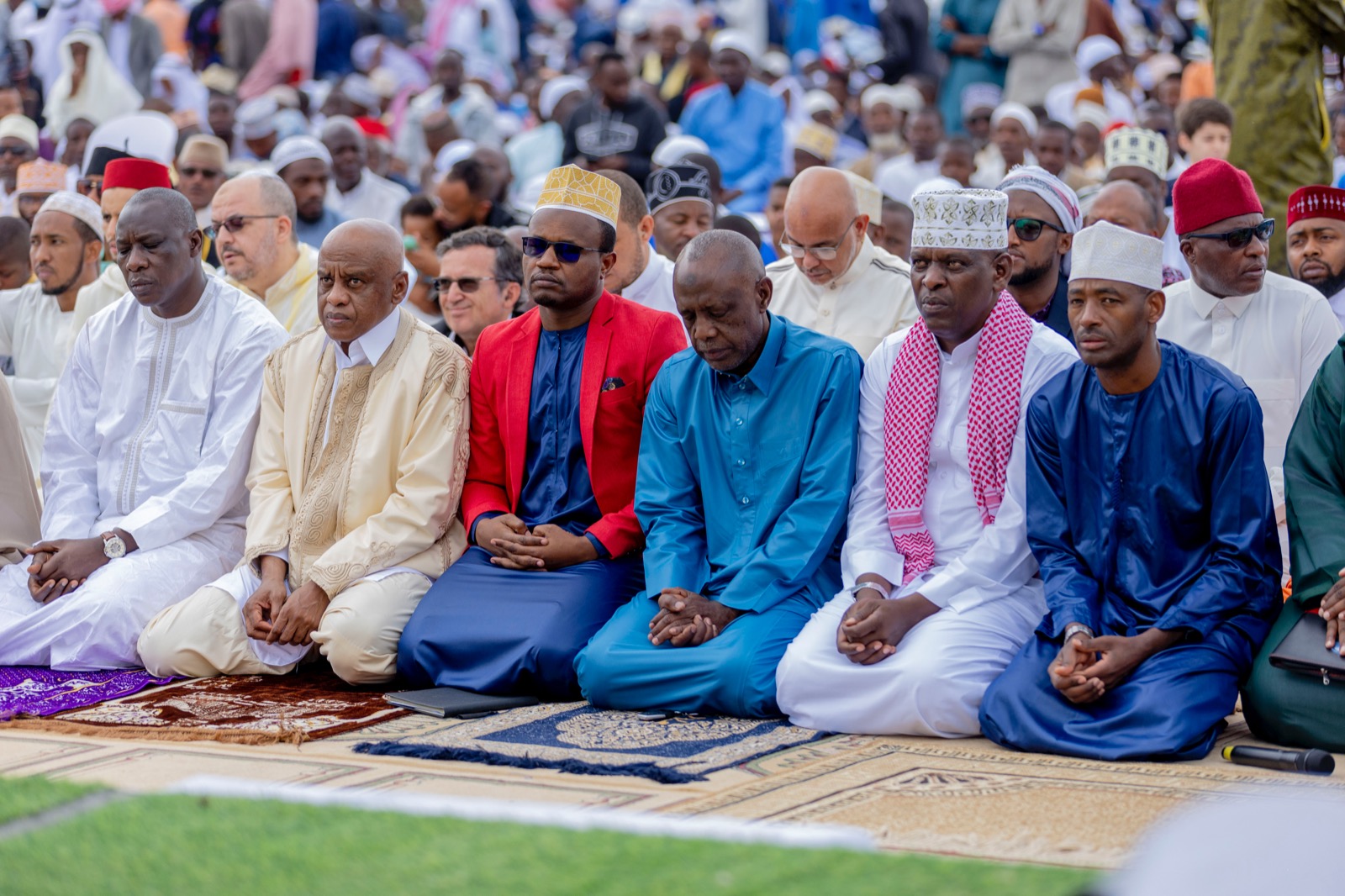 Sheikh Hitimana Salim, the Mufti of Rwanda said that it would be sad for the muslims who participated in the Ramadhan month to disappear and forget the mosque and charity activities for the remaining eleven months.
"Dear muslim brothers and sisters! It would be useless to come close to Allah during the month of Ramadhan and return to evil afterwards," he said.