Prime Minister, Dr. Edouard Ngirente has received Tomislav Momirović, the Minister of Internal and External Trade of the Republic of Serbia to discuss ways of exploring trade relations between the two countries.
Momirović is in Rwanda for a three-day visit as a special envoy of the government of Serbia to discuss how to advance the relations between the two countries.
With the current global crisis and shortage of supplies due to the Russia-Ukraine conflict, Rwanda is expected to largely benefit from Serbia- which is one of the largest exporters of cereals globally.
Momirović explained that Serbia has around a million tons of wheat and corn and since Rwanda is developing amiably with a good economic improvement, its consumption will increase, thus the need for trade collaborating with Serbia.
"So, I think we have to establish better economic trade connections because we have very good goods, especially speaking about corn, wheat," Momirović said.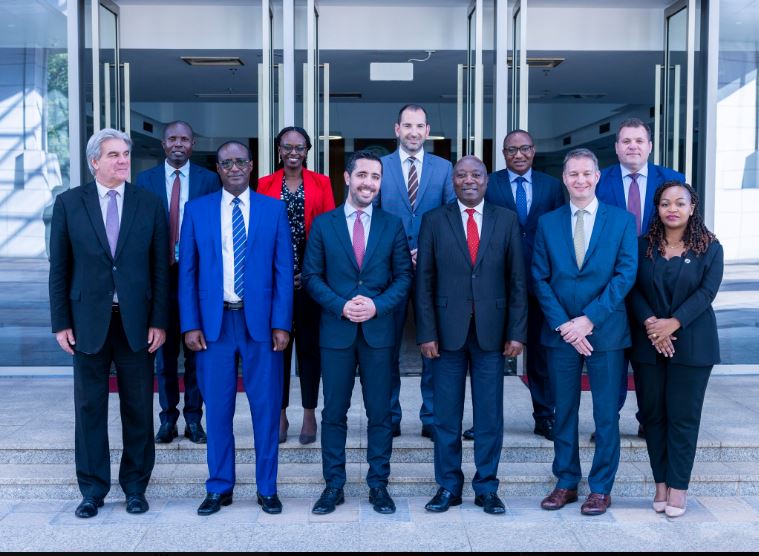 Momirović noted that in a win-win situation, Rwanda can offer Serbia with perfect tourism services and products, coffee and tea, which he said is the right moment to establish better trade connections.
During talks with the government of Rwanda, the two sides emphasized improved communication, visits from each side, but also supply the goods at a very good price and in a friendlier manner.
Momirović stated that Rwanda is a good friend of Serbia and the delegation is in the country to improve this relationship but also work towards creating and advocating for global peace initiatives especially in areas where conflict has affected development.
The Serbian delegation included the Ambassador of Serbia to Rwanda, Ambassador Dragan Zupanjevac, who also was received by the State Minister of Foreign Affairs, Professor Manasseh Nshuti.
Nshuti said that there is an existing economic relationship between the two countries (since 2001) and Rwanda has also been sending students to study in Serbia but this time around Rwanda would like to tap into the areas of agriculture and technological development.
"We would like to improve the trade relationship to allow us to export goods to Serbia and vice versa because of the good relationship that exists between the two countries," Prof. Nshuti said.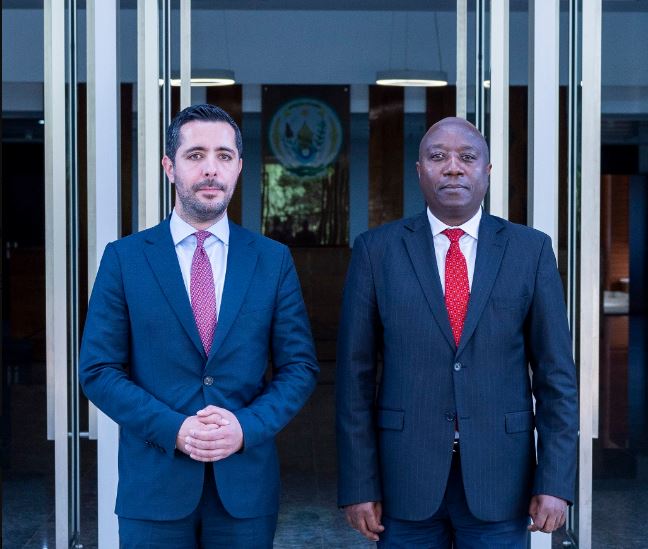 On food security and cereal supplies, which Rwanda has been importing from Ukraine, Nshuti stated that Serbia has got a surplus of cereals and Rwanda will purchase from them to cut down on the increased food prices in the country.
"We will be discussing how our traders can import wheat and corn from Serbia at a cheaper price but we will also be able to export tea and coffee and also have Serbian tourists visit our parks," Nshuti said.
In 2020, the country spent over $44 million in importing 177,740 tons of wheat, up from 159,350 tons in 2019, according to data released by the country's Ministry of Trade and Industry (Minicom).
Rwanda is among African countries that have been facing soaring food and fuel prices due to the conflict between Russia and Ukraine.
A 2022 Knowledge for Policy assessment brief found that there has been a general rise in prices of food and energy commodities in Rwanda, reflective of similar changes at the global level.