After several attempts to solve poor housing in Kicukiro district, following unanswered questions put to officials by President Kagame, Kigali city has announced relocation of residents of Urukumbuzi village, in an estate well known as 'Kwa Dubai'.
 Kigali city authorities said a new assessment carried out indicated that more than 60 houses in the estate need to be re-built, necessitating the families to vacate their homes momentarily.
During a press conference held by the City of Kigali (CoK) on April 17, the Lord Mayor Pudence Rubingisa said that seven storied houses had structural issues and 54 of the 114 single-floor houses need repairs, to bring them to standard.
Eighteen (18) families which are renting some of these apartments and five (5) which had bought them permanently have been told to leave temporarily.
The mayor said, "investigations are still going on, to establish those who are responsible for having facilitated the careless construction, so that they can be held accountable. This time we are striving to get residents out of the trouble." Said Mayor Rubingisa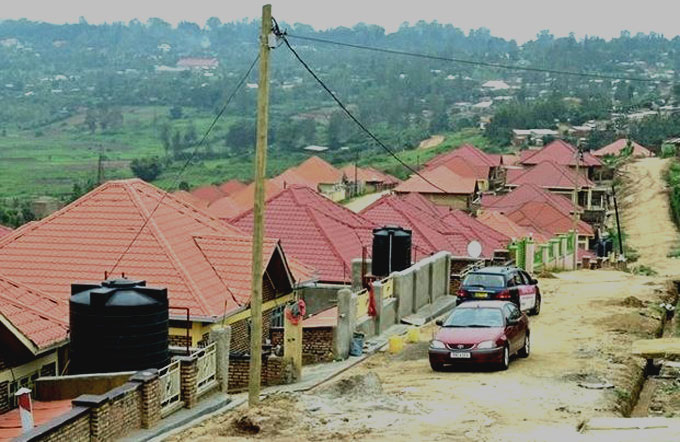 According to the Mayor, the city is improving service delivery for citizens, so that everyone is served respectfully and diligently, to avoid people opting for wrong choices during construction, contrary to what the city master plan specifies.
"In further promoting urban planning and eradicating unplanned and substandard houses, we realised that there was need to act so faster.", Rubingisa added
Rubingisa further said that the government will pay one month rent fees for the vacated families at their temporary residences as they devise future plans.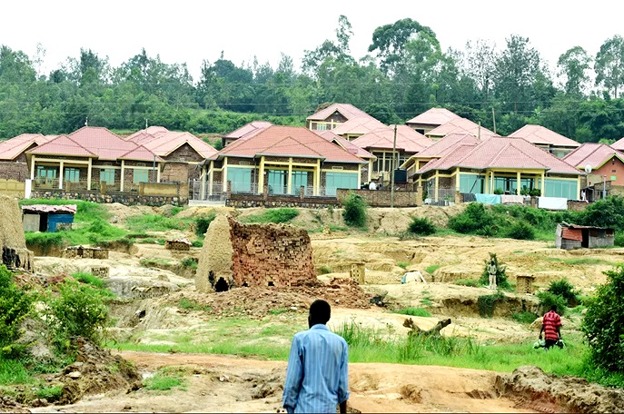 The City is seeking remedy on construction structural issues, from foundation level, to enable residents to have appropriate infrastructure, like drainage systems especially for rain water.
In the process of paving way for standard constructions, the City Mayor added that authorities are in the process of negotiating with banks and other financial institutions.
This is intended to enable proprietors of houses with unfinished bank loans to have an extended period, through loan restructuring.  Most owners of such houses in the city according to the mayor have been informed .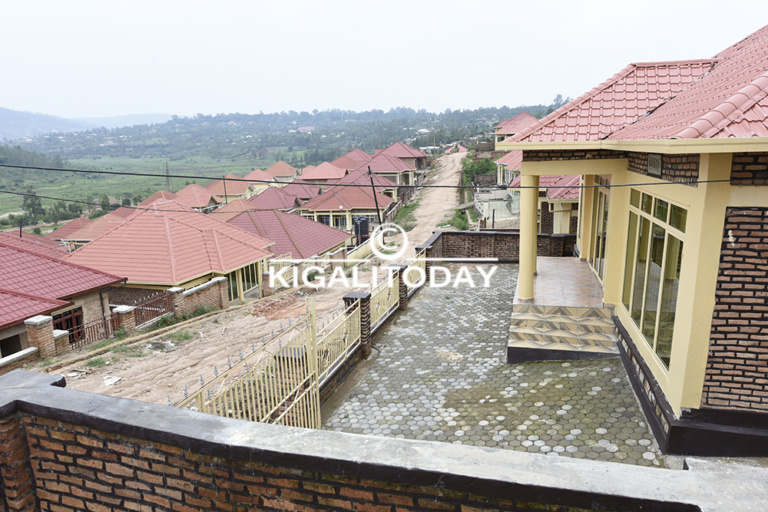 Urukumbuzi village attracted public attention after a video clip of houses falling down went viral mid March. In the background, a woman explained that the houses from Urukumbuzi real estate in Kinyinya sector were falling down because they were not erected on a foundation, among other technical shortfalls.
During the national dialogue – Umushyikirano a week later, President Kagame who learnt about this case, spoke about it and said that, when there is a fatality caused by poor housing, lost lives should be blamed on officials who did not follow up on the case.
The Minister of Infrastructure explained to the president and he said the case comes from an estate by one Nsabimana Jean known as Dubai who started the project in 2015.
"The investigation that was conducted indicated that he did not follow the building code. He also used poor materials," the Minister explained adding that there was poor follow up on the case on the side of competent officials.