For claiming more than 1,160,000 lives to-date, the COVID-19 pandemic is recorded as the deadliest disaster in the United States history, United States COVID – Coronavirus Statistics – Worldometer (worldometers.info).
Natural disasters like pandemics, earthquakes, tsunamis, wild fires, or torrential rains, can leave nations devastated. When it comes to disasters, it does not matter how powerful or weak affected nations may be. When they hit, anyone can suddenly appear to be powerless and needing help from outside, regardless of their technological advancement, economic wealth, or military prowess.
On the night of Tuesday, May 2, 2023, a natural disaster befell Rwanda. Heavy rains hit the country's western, northern, and southern provinces, causing fatal floods and landslides that claimed over 130 lives. Those who survived lost entire family belongings, including domestic property, commercial stocks, animals and crop fields, as flash floods washed away everything in their wake. Rescue operations led by the national security forces have been going on alongside humanitarian aid. Food stuffs, clothes, beddings and household utensils and more, have been and are still being distributed to the displaced people. Civil society, faith based and religious organizations in the country are part of the effort that has quickly responded, helping the suddenly needy among society.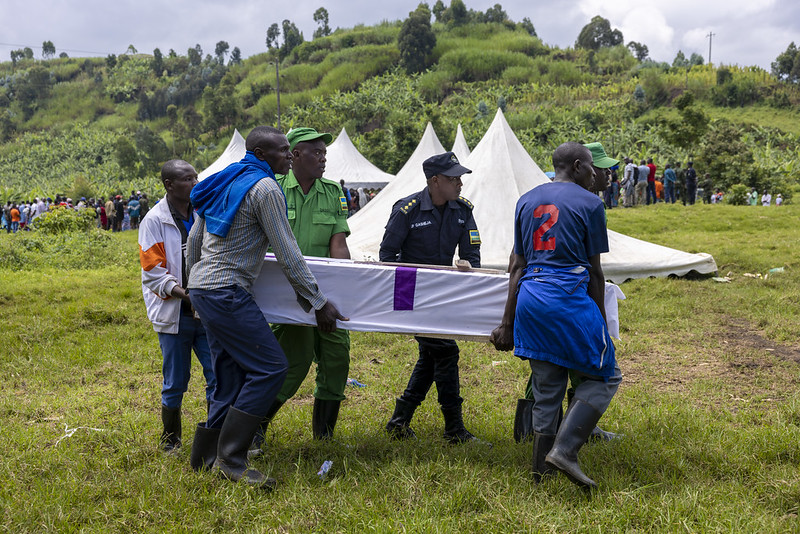 So, the country just got hit hard. Yet it is not all gloom and despair, at least looking at Rwanda the country as a whole. Actually, it is easy to look into the situation as it unfolds and find things to cheer up about. Some would think there can be nothing to light up our hearts, given that this is May too, in the middle of remembrance. We are aware that every year from April 7th to July 4th, Rwanda commemorates the 1994 Genocide against the Tutsi. Over a million lives perished – may they rest in eternal peace.
Here is my main point. Let us for example revisit the rescue operations I mentioned above led by Rwanda's security forces. This being the month of May, imagine if the year was not 2023 but 1994 instead. Flash back if you may, to remember and visualize exactly what Ex-FAR, with their accomplices the national police were busy doing 29 years ago this time. They were brutally terminating Tutsi lives along with anyone they considered to be in the way of their genocidal mission. That is why the 10 Belgian soldiers were also killed in the process.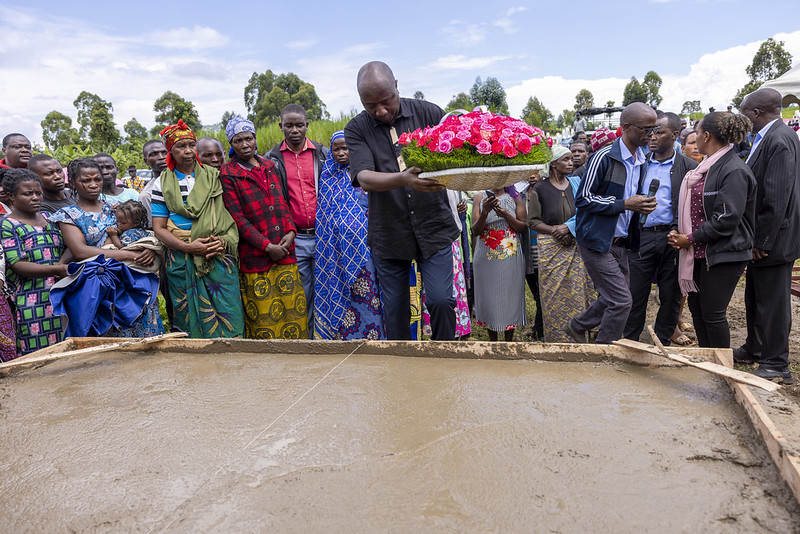 But now Rwanda has a government. It does not suffice to say this current government is totally different from its predecessor as that won't be descriptive enough. Can anyone find adjectives to satisfactorily explain the glaring moral difference? Absolutely not!
In Rwanda's current emergency situation, we have seen pictures of most senior government officials, part of the team that visited families in the areas affected to personally supervise rescue operations and delivery of aid. The team was led by the Rt. Hon. Prime Minister Ngirente Edouard himself. With him was Minister for Emergency Management, Hon. Kayisire Marie Solange, General Kazura Jean Bosco, Chief of Defence Staff of the Rwanda Defence Force, Deputy Commissioner General Namuhoranye Felix, the Inspector General of Rwanda National Police, and Western Province Governor, Mr. Habitegeko Francois.
Do people recall the specific government cause which Prime Minister Jean Kambanda was spearheading at a time like this in 1994? With the help of Major General Augustin Bizimungu, the Ex-FAR Chief of Staff during the Genocide against the Tutsi, they all had become killers of innocent citizens. Their common mission was simply to hunt down their Tutsi targets, find and kill, to wipe them off the face of their motherland Rwanda.
And the exact difference? We now have in place a Prime Minister. His role is to lead government operations, including like we are seeing during these moments of national disaster. As the head of state is away on national business and global in Europe, his Prime Minister truly represents him and the good that this government is wholesomely about. This is what President Paul Kagame said before departing for London: "My deepest condolences to the families and loved ones of the victims of the landslides and floods that occurred last night in the Western, Northern and Southern Provinces. We are doing everything within our means to address this difficult situation. I am personally following up…" twitter.com/i/web/status/1…
Rwanda remembers, lest the world forgets. Indeed the country remains on guard, alert about the horrors of 1994 with the purpose to never allow a repeat. Equally true though, Rwanda is now largely made up of a people who are not only fully united, but are as well strongly renewed in terms of national mindset setting. Disastrous political differences which tore us apart those days are a thing of the past. The immediate benefit has been social economic development fast tracked, with tangible benefits trickling down to directly impact lives. That is how when a natural calamity strikes like we experienced a few days ago, not only do victims count on reliable capacity from national rescue efforts, but they will expect timely humanitarian assistance from government too.
To celebrate this new life even as the wild rains just raked havoc is not to take lightly the plight of those suffering as a result. Far from it. Instead, it is to consider that matters could have been much worse if Rwanda had not undergone total political transformation, thanks to the RPF leadership, under the stewardship of President Kagame. If you ever meet someone not believing it this way, just look them straight in the eye to make sure they do not have a serious problem.