For the last 29 years, they have kept quiet in front of media reports according to which Father Wenceslas Munyeshyaka was the Senior Priest of Sainte Famille Catholic Church in Kigali where he was reportedly responsible of the massacre of the Tutsi during the 1994 Genocide against Tutsi.
However, informed people have corrected the widespread narrative that wrongly placed Munyeshyaka at the helm of the parish.
In fact, the Senior Priest of Sainte Famille during the Genocide was Anaclet Mwumvaneza who is the current bishop of Nyundo Diocese. KT Press reliably confirmed this information from the source.
"Munyeshyaka only seized the power. He just put himself in front for the motives of killing spree," said a witness.
News has it that, the Senior Priest was under threat of Munyeshyaka.
At Sainte Famille Church, Munyeshyaka reportedly handed over to killers the Tutsi who had come expecting safe heaven from the House of God. At Sainte Famille, the ex-force armées Rwandaise(ex-FAR) and Interahamwe militia massacred around 10,000 Tutsi during the Genocide.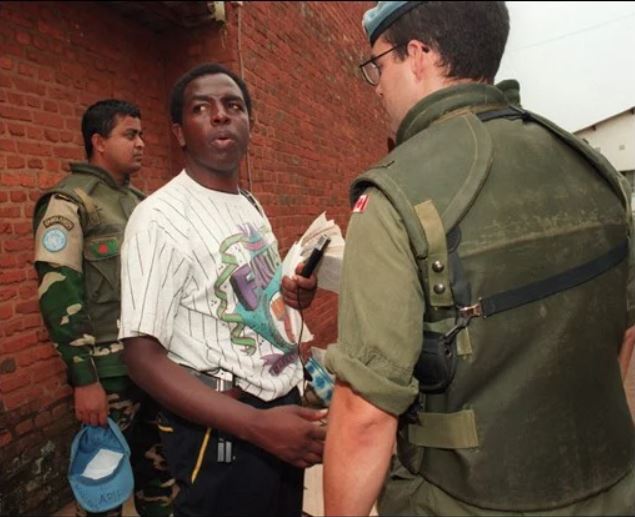 Wenceslas Munyeshyaka(M)Testimonies indicate that Munyeshyaka was personally involved in the rape of the Tutsi women. A widely shared photo of Munyeshyaka shows him with a pistol on the hip during the Genocide.
After the Genocide, Munyeshyaka fled to France. He continued to minister as Priest in the Evreux Diocese, France until early this month when Pope Francis ex-communicated him.