Leaps in the Fintech sector have seen growth creating 300,000 jobs in the last ten years and this industry growth is expected to reach $1.5trillion in 2030.
While the sector strives to reach full inclusion in digital financial services, it faces a gender gap of 3.2% Fintech firms owned by women in Africa and 1.5% globally; while women ventures have a share of only 1% and women make up 28% of the workforce in science and technology (STEM).
In Rwanda, for example, fintech platforms drove a 27% increase in women's access to financial services from 2012 to 2016. In Kenya, mobile banking has increased overall financial inclusion from only 26% in 2006 to 84% in 2021.
But Africa still has a long way to go. As of 2020, only 37% of women in Sub-Saharan Africa had a bank account, compared with 48% of men.
To challenge the status quo, First Lady of Rwanda Jeannette Kagame, who believes that Fintech can spur economic growth, financial stability, and bridge the existing gaps in financial inclusion, told the Women in Fintech forum that this isn't enough.
Mrs. Kagame said that financial backing for women-led fintech solutions must carry strong, compelling incentives; not because women are in need of assistance, but because equality is their legitimate right as equals in capabilities.
The First Lady said that inclusion must be intentional, systematic, and compulsory to prevent the waste of talent, skills and expertise in women.
"I wish to repeat this: by limiting the space for women in Finance and Technology, we are not just failing women: we are failing every one," Mrs. Kagame said.
She said that women should say no to a few things such as: thinking of themselves as guests in a male space; to the imposter syndrome, and doubting equal ability to perform to become the next exciting, big development in fintech; to considering their gender a handicap in the field, but rather understanding, that this mentality that discriminates them is the burden to fintech.
On a yes note, Mrs. Kagame tipped Women in Finance, Girls in ICT to say yes to being mentors, sources of inspiration to fellow women, and younger girls; to demanding accountability from the regulatory frameworks tasked with inclusion and to speaking out in rooms, where they may be the minority, but where their expertise and experience, make their voices worthy of being heard.
She encouraged fellow women to stand strong at a time when many are left struggling to make sense of the 'new normal', and stated that women as natural multi-taskers, admirably juggle the many demands of their home life and professions, gracefully playing their part in technical fields and coming out successfully.
"Whatever the future holds, both male and female innovators have developed crucial tools to help us manage future challenges, akin to what we have overcome," Mrs. Jeannette Kagame said.
At the panel on 'The Business Case for Women in FinTech'; Inez Murray, the Chief Executive Officer of the Financial Alliance for Women said that with the 1.5% women in Fintech, it's hard to have a fully inclusive financial system and customer base unless the women take up positions of power (inclusive leadership) in the ecosystem.
She stated that for every 100 men using a Fintech there are only 72 women and this gender gap in use is three times than that in access to banking or using mobile phones
Murray stated that according to a 2020 survey on attitudes towards targeting the female economy (worth $261trillion) conducted on 167 global Fintechs showed they don't know of women in the market despite the growth of women in education, wealth ownership.
"It means that not only do we have an access gap but the sales follow of Fintechs, we don't see women come through in the same way as men," Murray said.
She notes that what is needed is to disintegrate sales data towards equality by personifying the women fintech economy- creating trust, consideration, and thinking of women roles so as to onboard more women.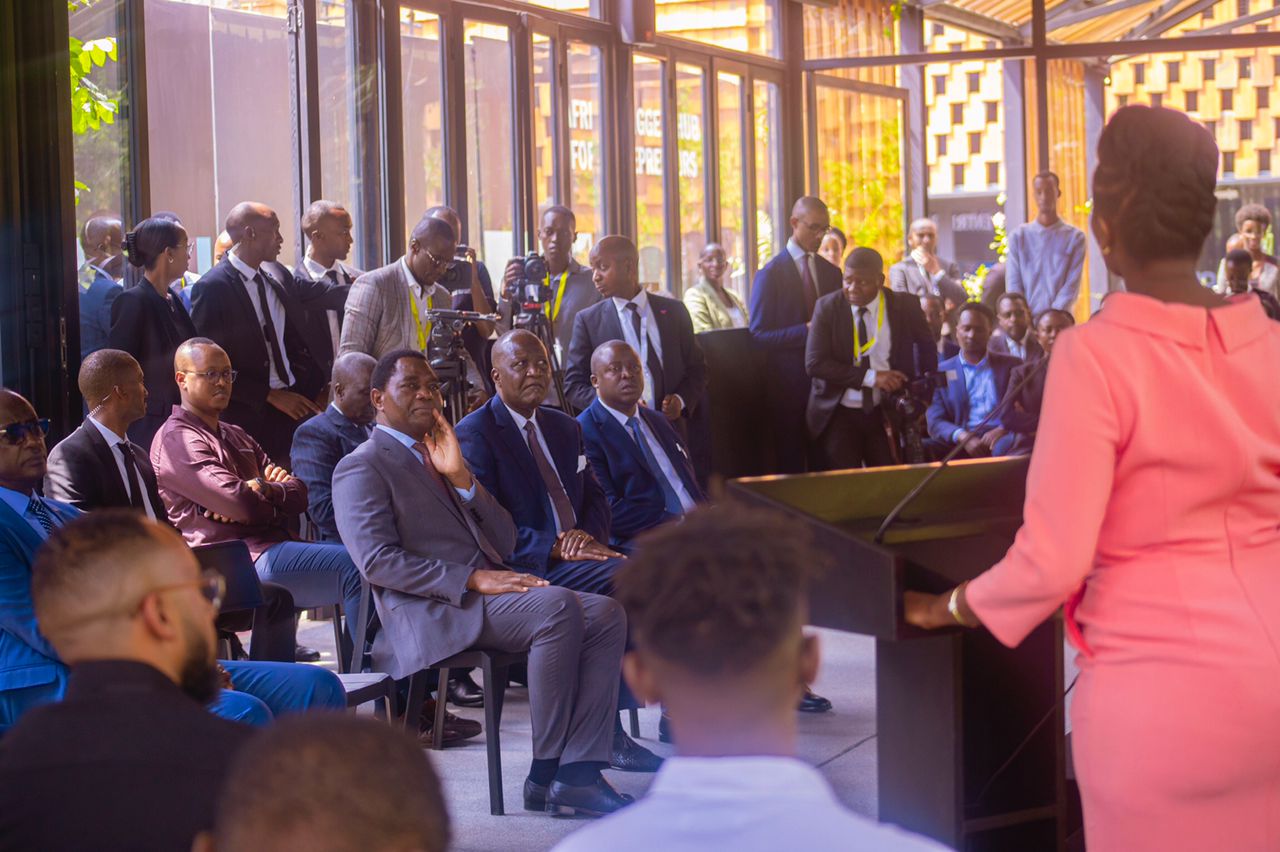 Paula Ingabire, Rwanda's Minister of ICT and Innovation said that the funding gap is a big challenge and women get lower pay than men, which are issues that need to be addressed to have women inclusion in Fintechs.
According to the World Bank, women-owned small and medium-size enterprises in Africa face a $42 billion credit gap and of the top 1,000 fintechs, only 68 are led by a female CEO and on average, about 11% of directors are women, according to data from Findexible.