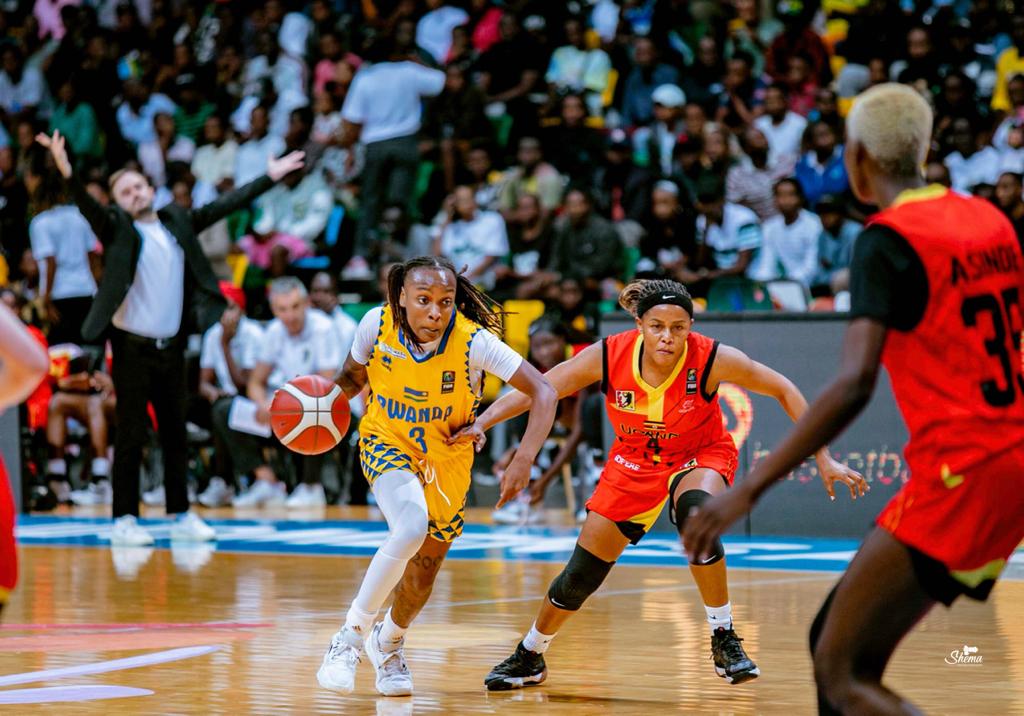 In a hard-fought match, Rwanda women's basketball team earned a first-ever berth in the semifinals of the FIBA Women's Afro-basket after overcoming Uganda 66-61 in Wednesday's quarterfinal clash.
The Rwandan women's history that has propelled them to the semifinals of the 12-nation tournament in Kigali's BK Arena, sees them facing the 2021 Women's Afro-basket champions Nigeria on Thursday, August 3, tip-off at 6 pm. Uganda will compete in the classification games for positions 5 to 8.
Sifa Ineza, who led the team in scoring with 19 points, grabbed nine rebounds, and dished out five assists. She was Rwanda's unsung hero. Whilst, Destiney Philoxy and Robertson Janai Crooms chipped in 16 and 15 points, respectively.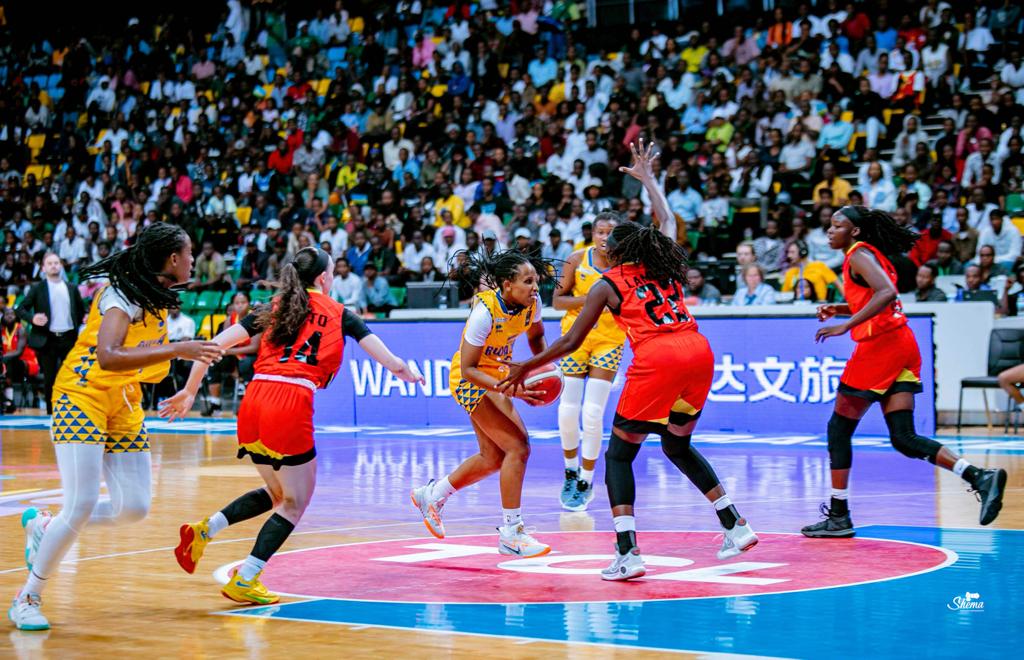 Uganda's leading scorer was Jannon Jaye Otto as she dropped 31 points and grabbed 13 rebounds.
The Uganda Gazelles came into the game with high energy and motivation, having won their previous two games including a 78-62 victory over DR Congo in the qualification round. Cheikh Sarr's side was automatically advanced to the quarterfinals after finishing first in their group with three points despite falling short to Angola 68-74 in their last group A contest.
The pair's rivalry fueled competitiveness on the court, keeping the spectators on the edge of their seats. Uganda coach Alberto Carlos Antuna and his girls dominated the first quarter, scoring 22-11, to get the game off to a strong start.
However, things changed dramatically in the second quarter, with Sarr's girls coming well-prepared, outscoring Uganda 16 points to six, and cut the gap to 27-28 at halftime.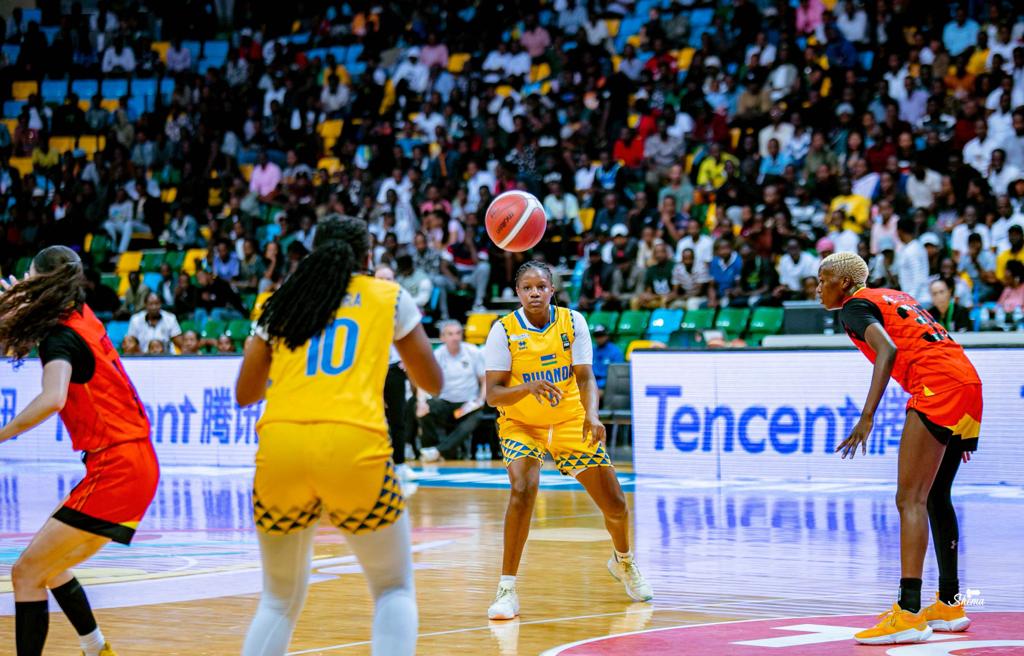 The host team kept the dominance in the third quarter, registering an impressive 24 points to Uganda's 10 and eventually took the lead with a 51-38 score.
In the last quarter, Antuna's team made a valiant effort to bounce back, defeating Rwanda 23-15 thanks to Jaye Otto, who contributed significantly, but it wasn't enough to win the game, as Rwanda ended up taking a 66-61 triumph.
Speaking in a post-match press conference, Carlos Antuna, who was visibly upset, attributed his side's loss to the injury of Jane Asinde, who suffered an injury early in the game.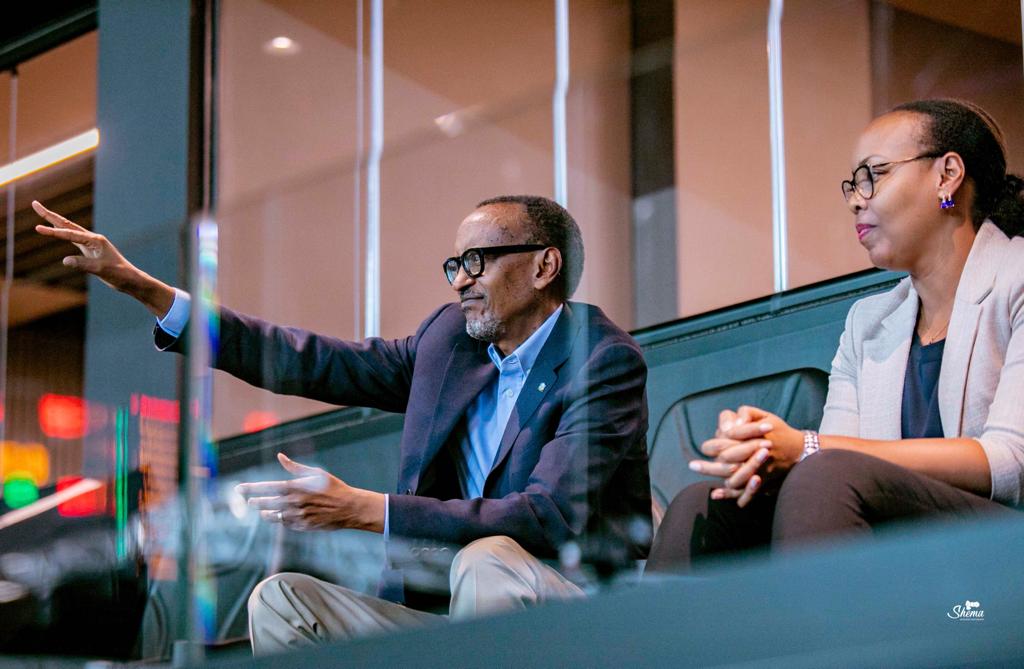 "I'm very honoured to be part of this historical journey. We planned for it and we're working very hard for this. This couldn't be done if the players didn't want to do it," Dr Cheikh Sarr hailed his players in the press conference.
"We just came ready. We lost to Angola and it's not because they were better than us, but we did a lot of mistakes," said Sifa Ineza.
Nigeria women's team, which will face off against Rwanda in the semifinals, have booked a semifinal spot after beating Mozambique 59-52.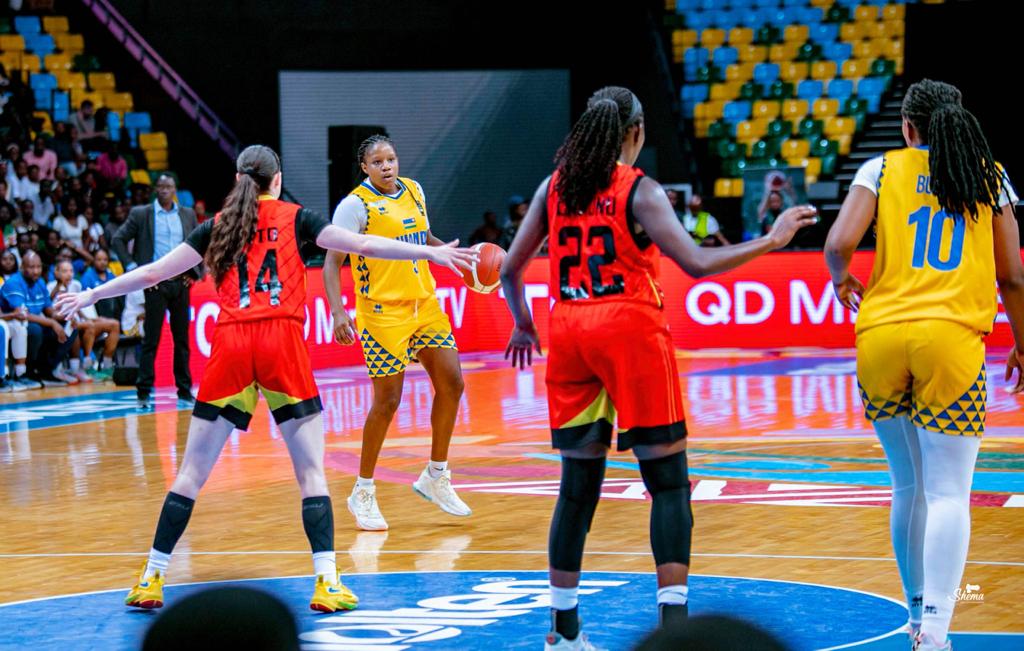 Meanwhile, Senegal progressed to the semifinals after an 80-77 win over Cameroon, and Mali advanced to the semifinals after a stunning 96-40 victory over Guinea.
Therefore, the 2021 Women's Afro-basket runners-up Mali will take on Senegal in the semifinals on Thursday, August 3, kick-off at 9 pm.