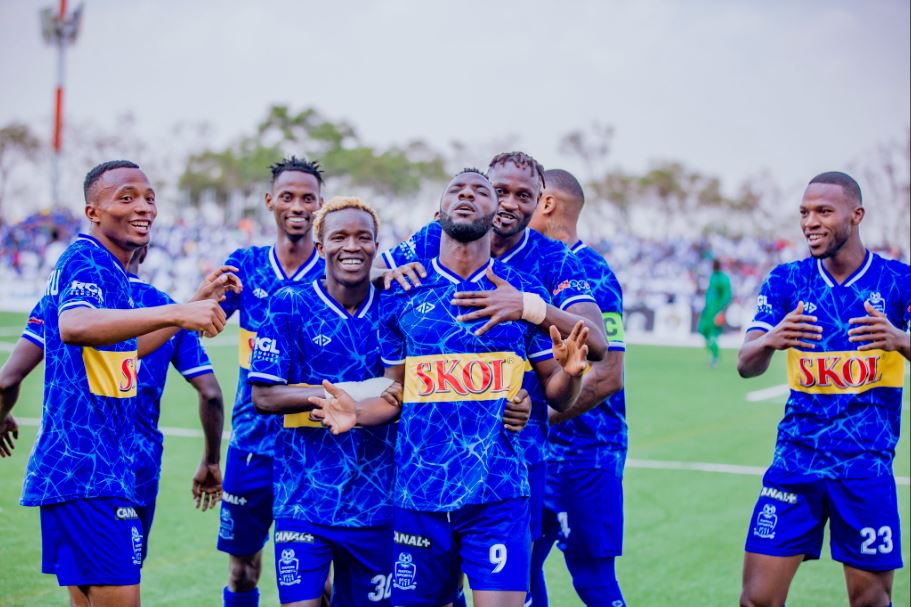 At Kigali Pele Stadium,  the winner of the 2023 Rwanda Super Cup after a whooping 3-0 victory over their arch-rival APR FC on Saturday.
The goals from Charles Bbaale, Rachid Kalisa and Joachiam Ojera gave the 2023 Peace Cup champion the third consecutive triumph over Froger's side.
APR had the advantage in possession, but Rayon Sports demonstrated the ability to be clinical in front of the APR goalie Pavelh Ndzila.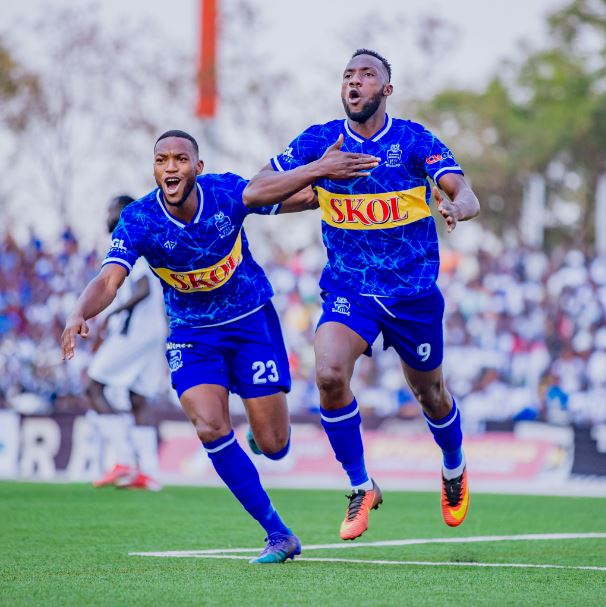 Rayon Sports got off to a strong start thanks to Charles Bbaale's staggering header on the sixth minute that fired the Blues and Whites to the moment they could only imagine. From that point on, Apam Assongwe's dribbling threatened APR's defence as Froger's boys controlled the game, creating big chances in front of Rayon's goal.
In the 21st minute, Sharaf Shaiboub had a great opportunity to tie the score for the military team, but he was unable to do so after receiving a superb pass from Bosco Ruboneka that put him one on one with Rayon Sports goalkeeper Bonheur Hategekimana. Nevertheless, the military team maintained their composure despite being down 1-0.
With seven corner-kicks at the end of the first half compared to Zelfani's team's one corner-kick, the Rwanda military-owned club was clearly dominating the match.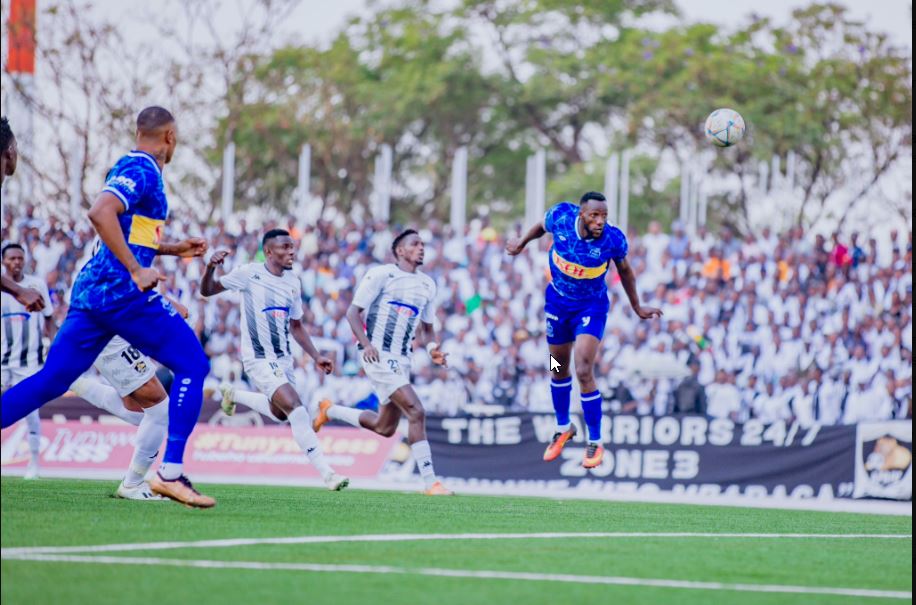 Back into the second half, both teams were on a high note but Ojera and Youssef Rharb's brilliance forced APR players to commit numerous fouls, with the likes of Fitina Omborenga and Christian Ishimwe receiving bookings.
Rayon Sports gaffer Yamen Zelfani made two substitutions in the early stages of the second half. Emmanuel Mvuyekure came off the bench to replace Roger Kanamugire in the midfield, and Ally Serumogo was replaced by Didier Mucyo.
These adjustments helped Rayon Sports, as their right winger Ojera was fouled by Yunusu in the area of the penalty spot in the 85th minute. The match official Samuel Uwikunda ruled it to be Rayon Sports' penalty, which Kalisa comfortably converted to make it 2-0 for the Blues and Whites.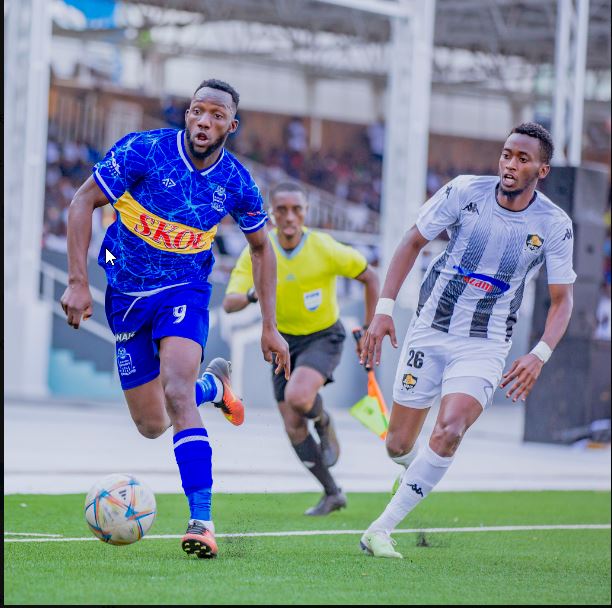 Froger's boys, who were apparently destroyed mentally due to Zelfani's boys' dominance, were unable to mark Ojera effectively and he ran forward looking to score the third goal, which led to Ismail Nshimirimana fouled the Ugandan international in the penalty area and Rayon Sports was awarded the second penalty.
Ojera converted it to give his side a strong victory of 3-0 over their bitter rival.
In addition to the trophy, the Blues and Whites, who also defeated APR 1-0 to win the 2023 Peace Cup in June, also received Rwf10 million in cash prize.
It was the back-to-back Super Cup loss for the 2022/23 league champion after being beaten by AS Kigali 5-3 in penalties shootouts in the 2022 Super Cup after both sides had played a 0-0 draw in 90 minutes of play.