Young people have what it takes to work towards a more liberated African continent if they use the platform and opportunities they have today.
This is President Kagame's call to Rwandan and African youth and he made it at the 10th anniversary of Youth Connekt, an initiative which started in Rwanda in 2012 but has since become a continental platform that brings together youth from all over the continent to chart their future.
Addressing hundreds of youths at Intare Arena on Wednesday, President Kagame hailed Youth Connekt, pointing out that since its inception, it has contributed to the wellbeing of Rwanda, found a home in over 30 countries, thanking partners who have walked with Rwanda through this 10-year journey.
The Head of State used the opportunity to remind young people to be relentless in pursuing their goals, pointing out that education gives them an opportunity not only to achieve their personal goals but also to contribute and work with others to develop the country and the continent.
He called them on to work towards being liberated enough to determine their future, instead of depending on handouts or being in a situation where someone has to make decisions on their behalf.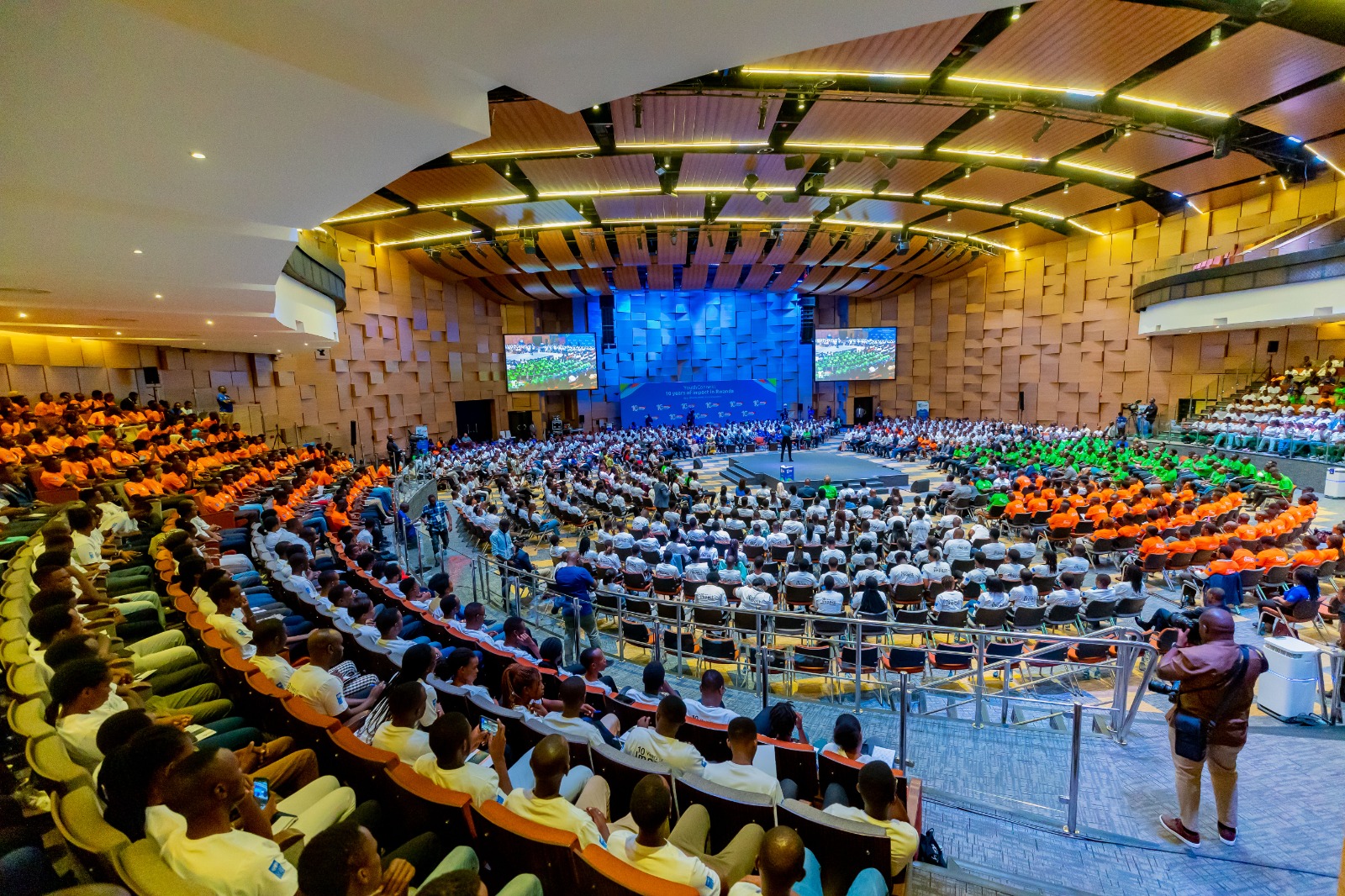 "Would you be happy if you are fed by someone else? Would you be happy to wake up and say, what will I eat today or should I wait for someone to feed me? When we talk about dignity, this is what we mean,"
President Kagame said that this does only apply to people or individuals but it also extends to countries, where you find that a country solely survives by depending on another country, but African youth have the opportunity to change that because that is not how things should be.
"Young people, in everything you do, ask yourself why Rwanda and Africa are still lagging behind in terms of development when other parts of the world have managed to move ahead,"
"In whatever you do, ask yourself what you can contribute toward solving that problem. There is no early time or young age for you to not think about the future and what you can do about it," President Kagame said.
Thinking right
President Kagame reminded young people that it is a duty they have today and they need to understand the obstacles ahead, but said that obstacles have always been there, even their parents and elders have been tackling them and this is something they should carry on.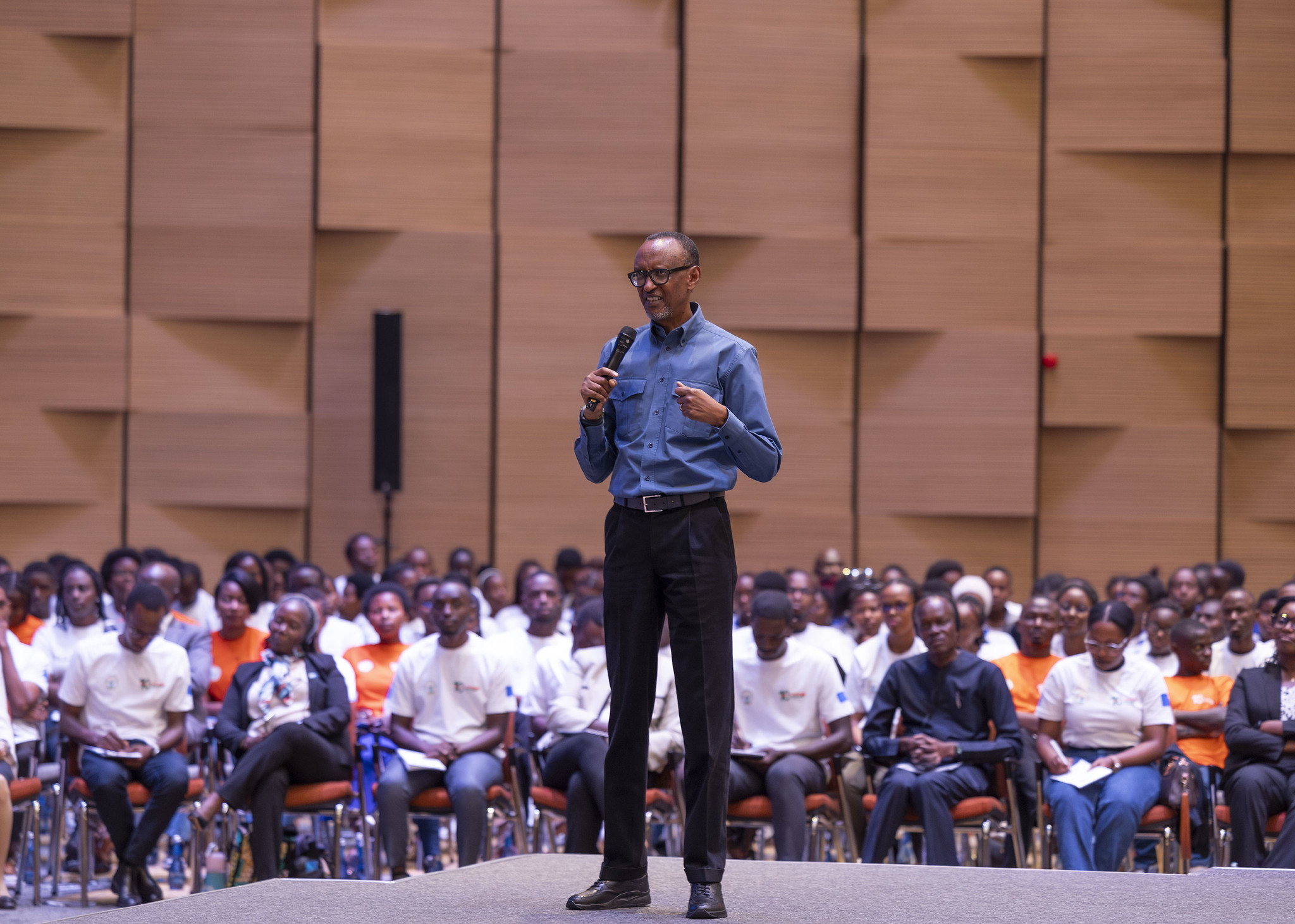 "This is a journey. We want you young people to know this early, and start working now, to build your country and continent. You have to have a mindset of being independent, financially and economically. That is the main objective," he said, adding that for that to happen, they need to have the right mindset that is devoid of negative thoughts and failure.
"Young people, clear your mind of any negative thoughts or feelings of losing hope, of underestimating yourself, no, you are capable, just give it a try, even if it fails you will have tried. Have that heart that wants to try to do something and succeed, you will fail in some cases but if you fail, try something else, you will eventually succeed," the Head of State said.