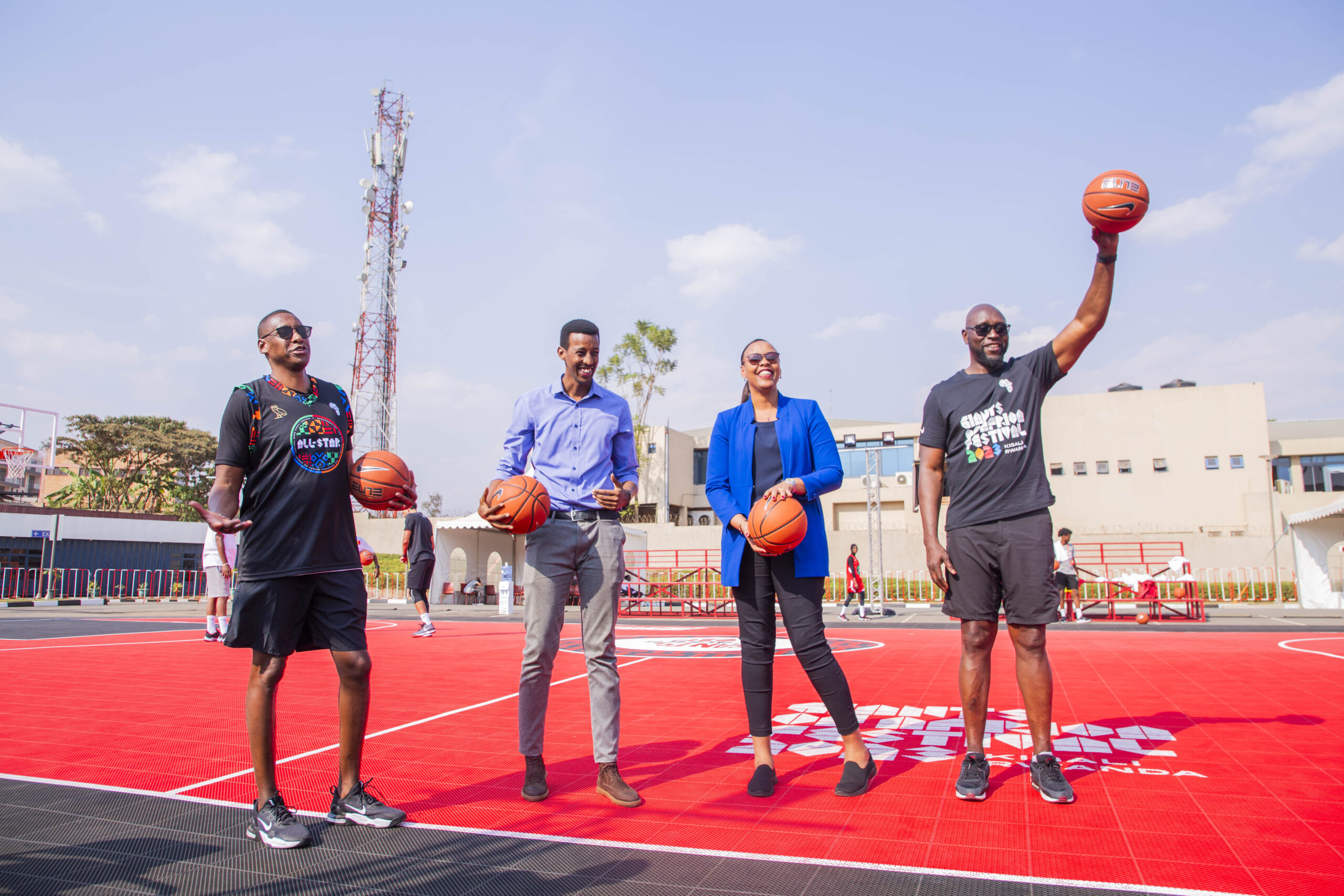 Organizers are finalizing preparations for the Giants of Africa, an event which is coming to Rwanda, including a festival to celebrate the 20th anniversary from August 13 through 19th.
The week-long festival will be filled with entertainment, performances, and special guests will inspire players.
"Twenty years, since the Giants of Africa started, Rwanda is home to all of us. All because of good leadership, with vision in sports. We can't wait for the future, in 10 years to come. It will be an amazing thing to see. It is all about youth of Africa, we have figured out how we can come together, through sport by sharing life skills, ball skills, and what we can do in community, but also giving back to community," Masai Ujiri, founder of GOA told journalists during a press conference on August 11.
 "Sports is going to be the catalyst of unity, competition, business and opportunity for youth in the continent. The development of Africa is rising in every aspect of life. This ecosystem creates jobs and unity," he added.
The opening ceremony for the Giants of Africa festival will start with 250 youngsters from the 16 different African countries who will be competing in a combination of sports, entertainment, and culture.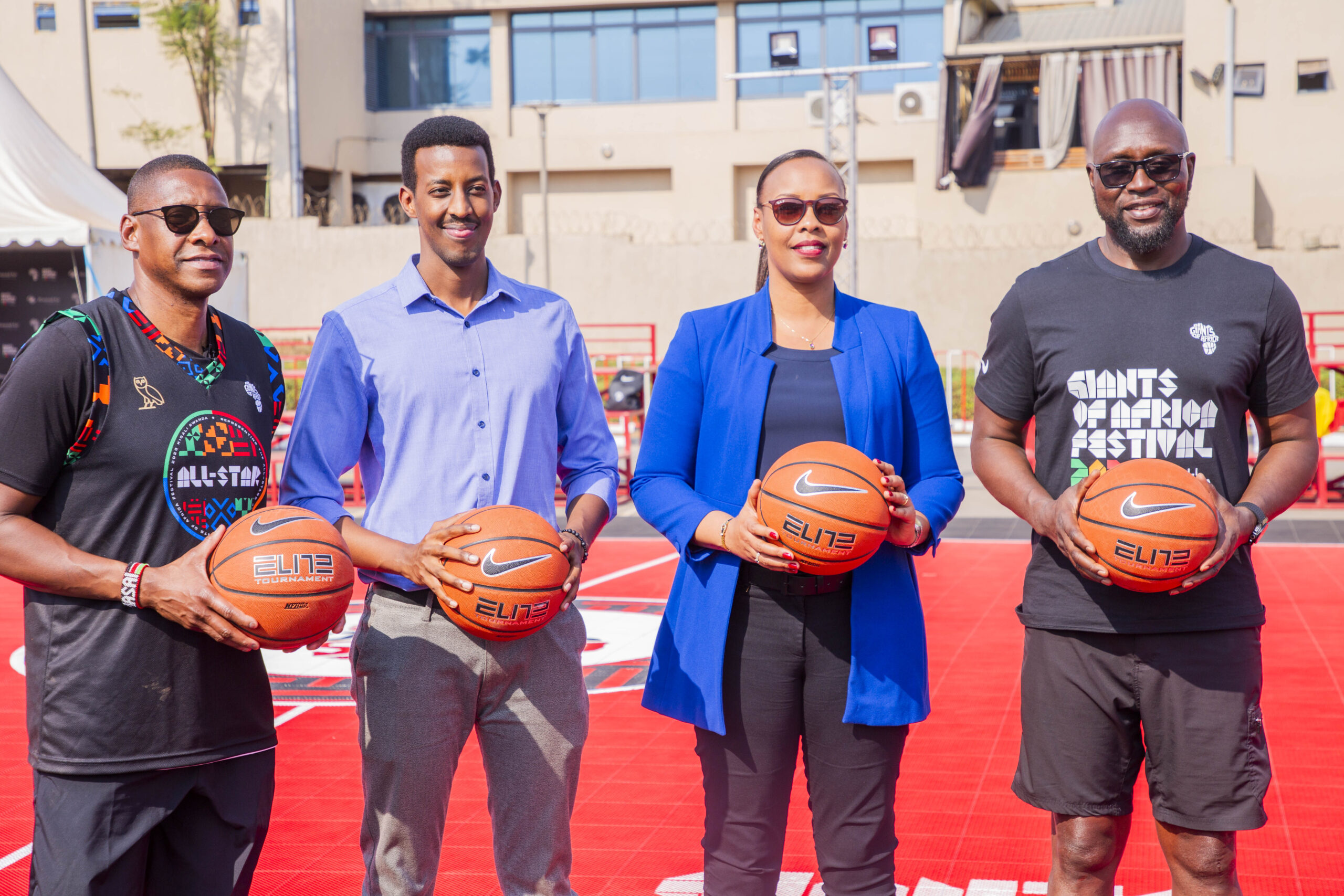 A procession of the competitors will take place at the event, and Diamond Platnumz, Sherrie Silver, and local artist, Massamba Intore will all perform.
A week of unification, empowerment, and pure joy is planned to commemorate 20 years of commitment to fostering African youth via sports, education, and culture.
" It will be a good time for us to celebrate GOA. It has been twenty years of shaping youth in Rwanda and Africa. It has empowered dreams, education and supported the community," Aurore Mimosa Munyangaju, Minister of Sports said.
"It will be a time of training youth and sharing skills. It started in 2015, and some of our players passed through those training sessions. Today, they are playing in various clubs and national teams," she added.
According to Munyangaju, a number of basketball courts, including one at the Kimisagara Youth Centre, will be erected across Rwanda as part of this physical infrastructure programme to supplement those that already exist.
The organizers say the On-Court Basketball Skills Development Camp, involving 250 boys and girls from the 16 participating nations, will continue on the festival's second day, Monday, August 14, under the direction of GOA's NBA coaches and staff.
The "Dream Big Leadership and Educational Session" for youth campers will take place at BK Arena in the afternoon.
The event, which is being hosted by the award-winning sportscaster Carol Tshabalala, will also feature traditional songs by Masamba, along with a performance choreographed by Sherrie Silver, an MTV Award-winning choreographer and United Nations' IFAD Advocate for Rural Youth.
On 18 August, a championship game and all-star competition will wrap up the basketball camp and tournament, which will last for one week.
"It will be exciting to see legends in the country and learn from them. I think there will be many connections and experience sharing from visitors," Maurice Mugabo, 15-year-old, basket baller said.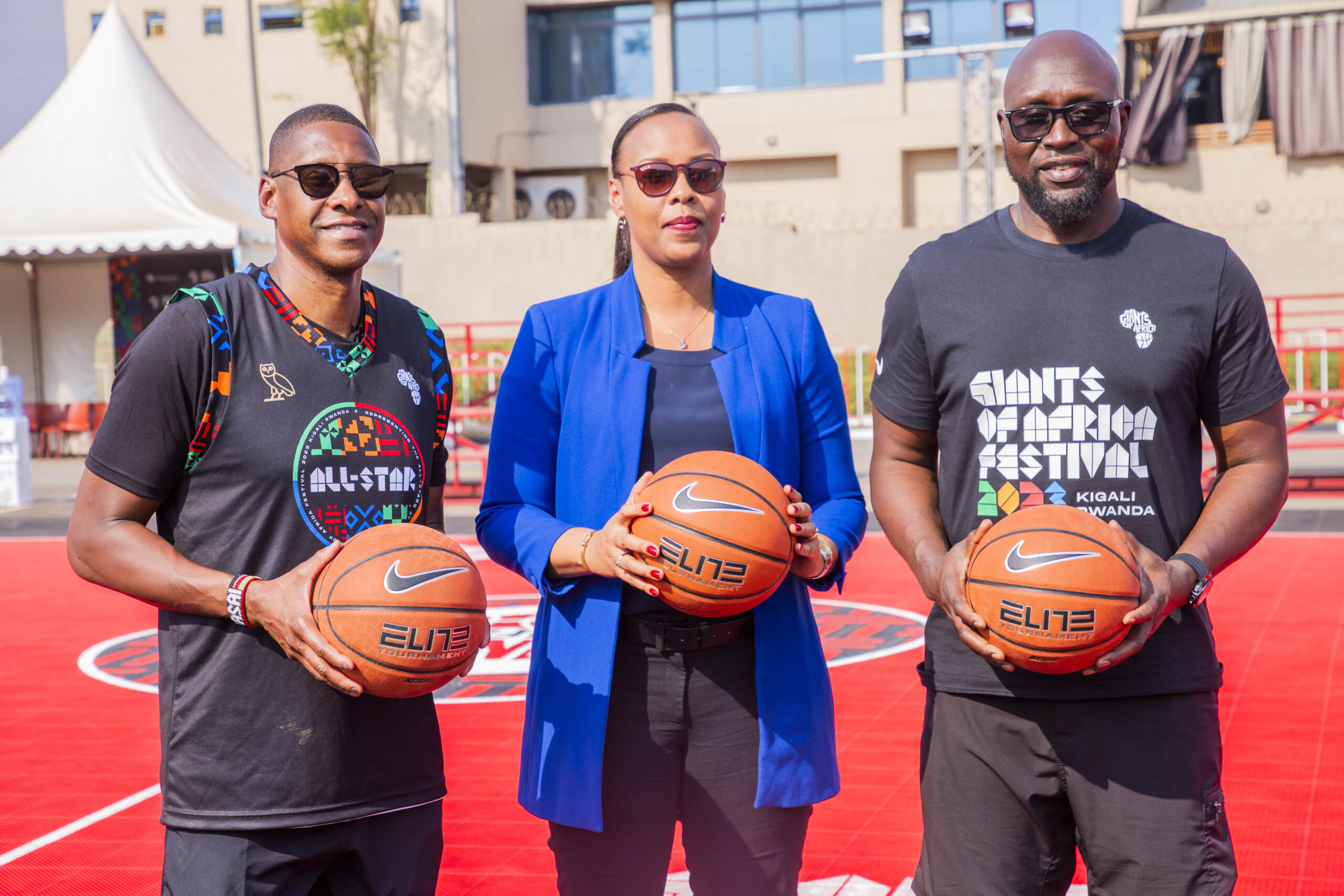 On the final day of the festival, August 19, the closing concert for the GOA festival will include an extraordinary array of highly regarded performers from around the world. Afrobeats legend Davido will grace the stage with his contagious energy and alluring stage presence following the success of his fourth studio album.
Tiwa Savage, the Queen of Afrobeats and a Nigerian singer-songwriter and actress, will be performing with him and will dazzle the crowd with her unmatched talent.
Meanwhile, Bruce Melodie, a talented singer-songwriter from Rwanda known for his soulful melodies, and Tyla, a rising star chosen as one of Spotify's upcoming artists as part of their RADAR programme, will round out the all-star lineup.
"It is good to see many people visiting Rwanda for such bigger events. The future is promising for the sports industry, but also uniting Africans," Innocent Nshimiye, a resident of Gasabo district said.