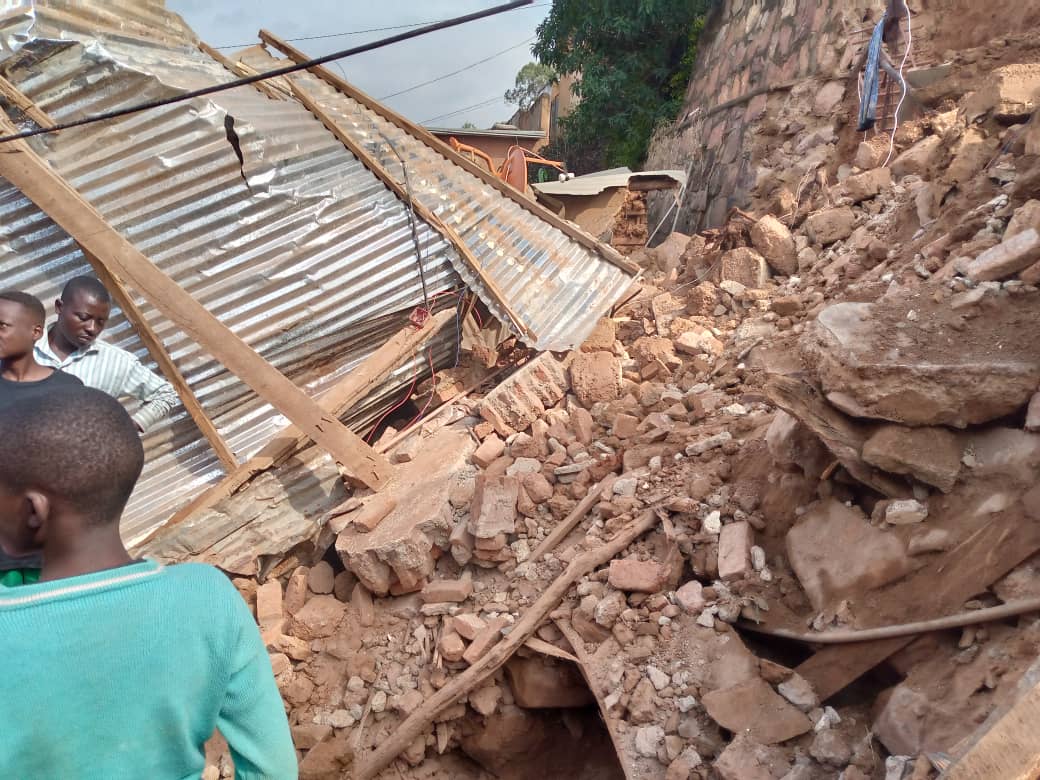 The City of Kigali has ordered seven hundred households from Gisozi sector, Ruhango cell in Kanyinya village to vacate with immediate effect following house collapse which killed four family members.
Last night, following heavy rain, Aloys Ndolimana, his wife and their two children were hit by the rabbles when their house collapsed. The wife and children died on spot while the head of the family died at Kibagabaga hospital this morning, according to Clementine Musengimana, the cousin sister of late Ndolimana.
"Mama Neema-the wife- and her first born Neema and her young brother died on spot after the collapse of the wall while Ndolimana died was hurried to Kibagabaga hospital where he breathed his last as police told us this morning," Musengimana said."The mother and children's bodies are at Kacyiru hospital mortuary."
The District administrator for Gasabo District Pauline Umwali told Kigali Today website, that two villages of Ruhango cell, including Rukeri and Kanyinya when the fatality happened will have to move in the next twenty four hours."We are already have 700 households and counting that have to vacate latest today because land in their plots is already vulnerable to landslide. We are looking for financial support to assist those that may have difficulties to afford a temporal shelter," Umwali Pauline.
"Already, the nearby Adventist church offered to host some victims at the church."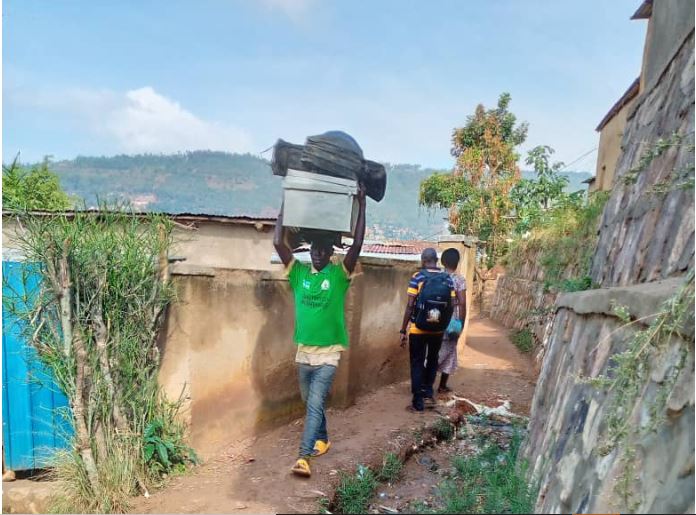 Meanwhile, some of the residents said that they cannot afford to watch another fatality in their village and committed to vacate today, while others said they have nowhere to go and asked for one more month to find a new place.
City officials said that they have no choice but to vacate now.
In our previous reporting, the City of Kigali said that more than 3000 households have to move from areas vulnerable to floods, and in the marshland.
They were given until September 15, 2023.