Thirty cycling volunteers from the six East African community member countries are currently on a forty-five-day bike tour to promote greater public understanding of East African integration, promoting efforts to boost food security and advocating for mitigation of climate change effects.
Today, they kicked-off a ride from Rwanda heading to Uganda, which is the finish line.  The cyclists started their  in journey in Jinja, Uganda on 1st August, 2023, and have so far been to Kenya, Tanzania, Burundi, and Rwanda where they left today.
They will cover a total of 6000 kilometres.
"Food security is a global issue, caused by the pandemic, Russia, Ukraine wars and other factors, and it is important to look at how it can be adressed. For EAC integration; this campaign is a noble initiative and a task for young people. It is not a slogan, it is a reality, we are one people, destiny, we were just divided by colonialists," Professor Nshuti Manasseh, Minister of State in the Ministry of Foreign Affairs and International Cooperation in Charge of East African Community said.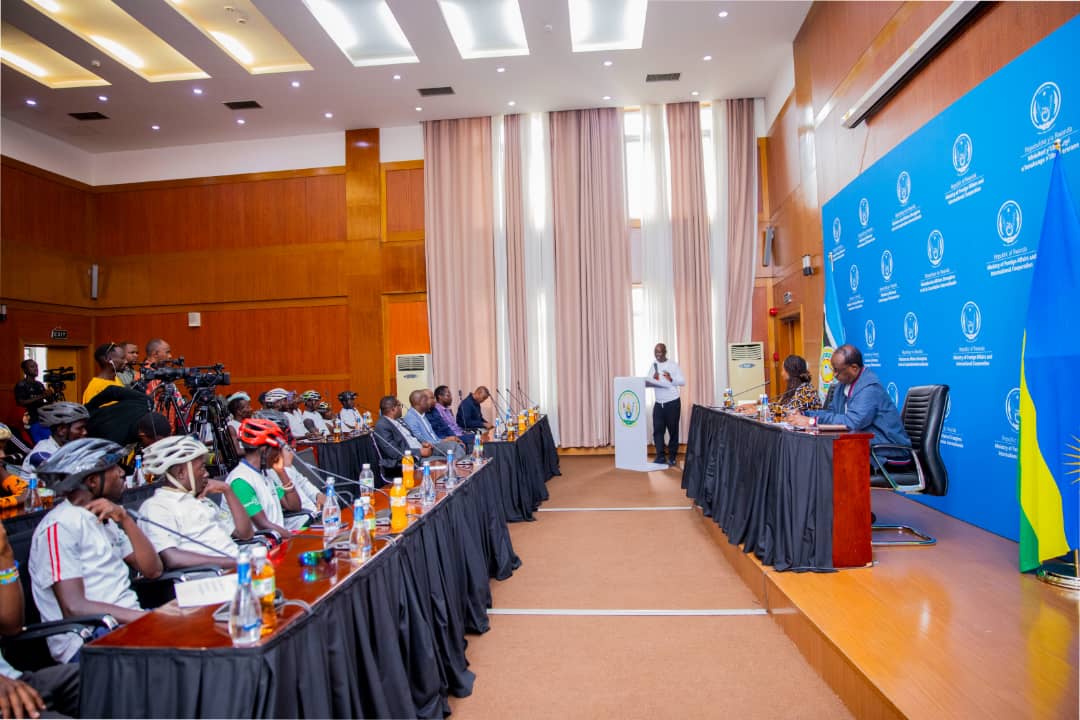 "Our region faces food security issues. Those that have surplus food, should support those in deficit, not in form of charity, but collaboration. As a community, we have seen things that unite us together, more than those that divide us," he added.
The objective of the annual trip is to raise awareness of the EAC integration process among East Africans as well as other integration-related problems. The emphasis this year is on encouraging initiatives to increase food security and mitigate the impact of climate change.
"The EAC integration is known in some places, other people in various communities don't know what it is. What we have agreed as volunteers is to campaign for unity of the community. We are one people, with the same destiny. As volunteers, we are not paid; we use our money for facilitation, and everyone here loves what he/she is doeing," John Bosco Balongo, the Tour Team Leader, said.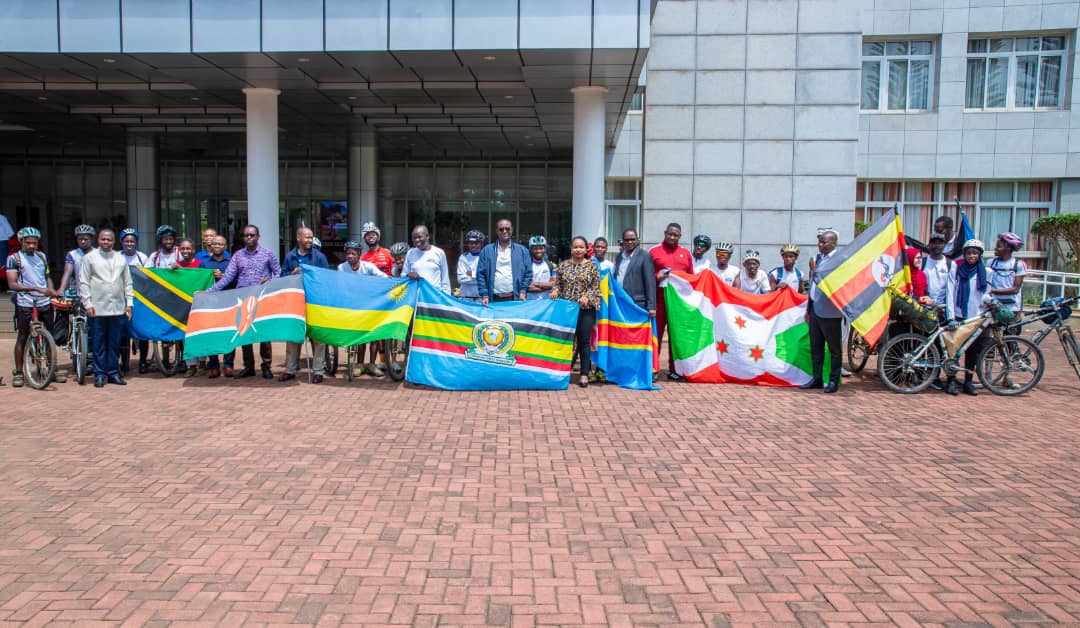 "The volunteers contribute money for facilitation; all the bicycle spares are bought by us to make it happen. For five years, all we have been doing is to make sure that the government appreciates and supports the integration campaign," he stated.
Under the Great African Cycling Safari (GACS), riders came from Kenya, Tanzania, Burundi, Rwanda, Uganda, Democratic Republic of Congo, and South Sudan.
"It is a long trip, and sometimes we are involved in accidents and need immediate medical services. However, sometimes it delays," Michael Langat, the cyclist from Kenya said.
He pointed out that their aim is to address EAC issues through awareness, and governments should have a harmonised system to support these people pushing for the unity and full integration of the community.