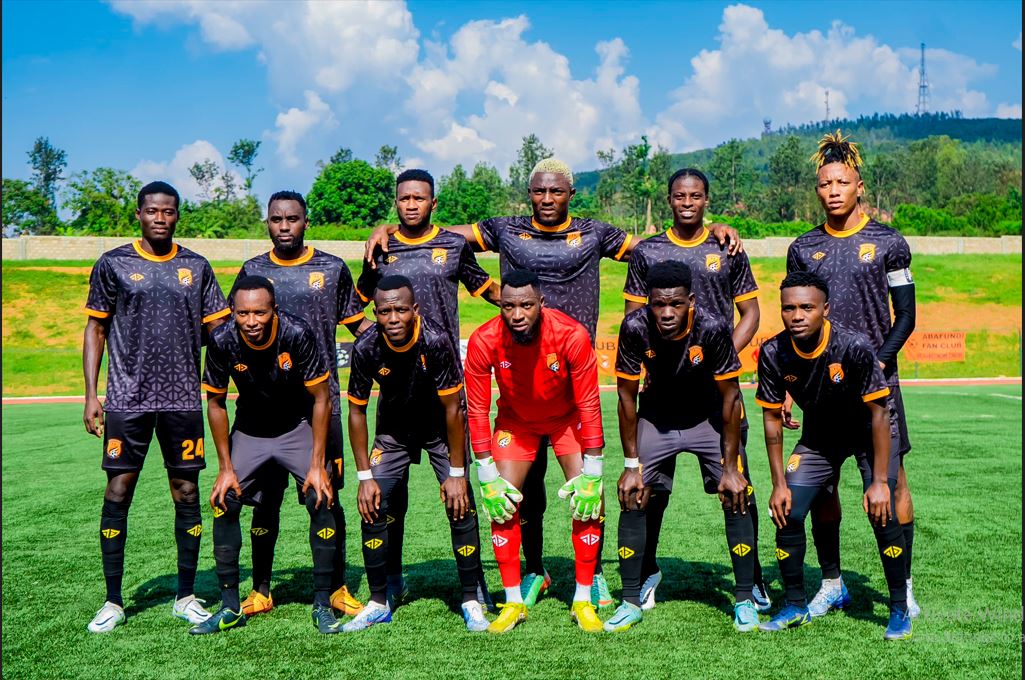 While APR and Rayon Sports fans had a busy weekend rooting for their teams in their quest for a CAF competitions group stage spot, which they all failed to secure, supporters of other Rwanda Premier League clubs got to cheer on their teams playing on matchday 5.
Six of eight scheduled matches took place, with the games between Police and Rayon Sports and Sunrise and APR being postponed.
If you missed any of the matches and are looking for something to talk to your colleagues, we've got you covered.
Here are KT Press's takeaways from three days of Rwanda Premier League matchday 5.
Musanze look more committed to being a title contender
Sosthene Habimana and his men are still reluctant to lose a game, sitting at the top of the league with 10 points, having won four games and drawing one. The Musanze district-based failed to bag three points for the first time this season, levelling up 0-0 with Mukura at their home venue, Ubworoherane Stadium.
Musanze have scored seven goals and conceded three goals in four games they have played thus far. Sosthene Habimana's team will face a demanding test next weekend when they travel to Gisenyi to square off against Etincelles at Umuganda Stadium.
Etincelles currently seem to be a relegation candidate following their 1-0 defeat to Etoile de l'Est on Saturday, but Radjab Bizumuremyi's team have a history of being ruthless when playing at home, which Musanze should be well-prepared for.
Bugesera bagged a hateful of goals again
Eric Nshimiyimana's men have won only two games in their five matches this season, but these victories were ridiculously thumping wins, scoring seven goals. After thrashing Kiyovu Sports 4-0 last month, Bugesera had a comfortable once more in the weekend, humiliating Gasogi United 3-0.
Aime Gakiza and Ani Elijah were on the scoresheet in the first half before Gasogi's Hamiss Hakim scored an own goal in the 77th minute to end their evening at Bugesera stadium in the worst possible fashion.
Despite their mediocre start, Bugesera's win over Gasogi moved them up to sixth place in the standings with six points, with a tough fixture next weekend as they will be hosted by the defending champion APR.
Much-coveted win for Kiyovu after board controvers
Kiyovu Sports have returned to winning ways after months of controversy in the club's board, pulling off a spirited 1-0 triumph over Gorilla thanks to Djuma Nizeyimana's early goal that sealed all three points. This was achieved without their head coach Petros Koukouras, who was sent off during the contest.
The Mumena-based outfit have now moved to third place with eight points, having won two games, drawn two and lost one.
Meanwhile, Gorilla's defeat to Kiyovu was their first defeat of the season as they had drawn the first four matches. Moussa Gatera's team have had a horrible start to the season, since they have yet to register a victory, sitting in the fourteenth place with four points, just above the relegation zone.
Gorilla will be hosting Gasogi United in their fixture. 
Day 5 full results:
Bugesera 3-0 Gasogi United
Musanze 0-0 Mukura
Etoile de l'Est 1-0 Etincelles
Muhazi United 0-0 Marines
As Kigali 1-1 Amagaju
Kiyovu 1-0 Gorilla