President Paul Kagame on Monday received at Urugwiro Village,  General Brice Clotaire Oligui Nguema,  the transitional President of Gabon and Chairman of the Committee for the Transition and Restoration of Institutions and his delegation with whom he held talks.
President Kagame and the Gabonese leader discussed the ongoing transitional process in Gabon, the security situation on the continent and in the Economic Community of Central African States (ECCAS) ECCAS region and various potential areas for collaboration between Gabon and Rwanda.
Gen. Nguema, who came to power after ousting President Ali Bongo Ondimba, 64, who had ruled Gabon since 2009, at the end of August, after a disputed presidential election which the former President had proclaimed himself the winner.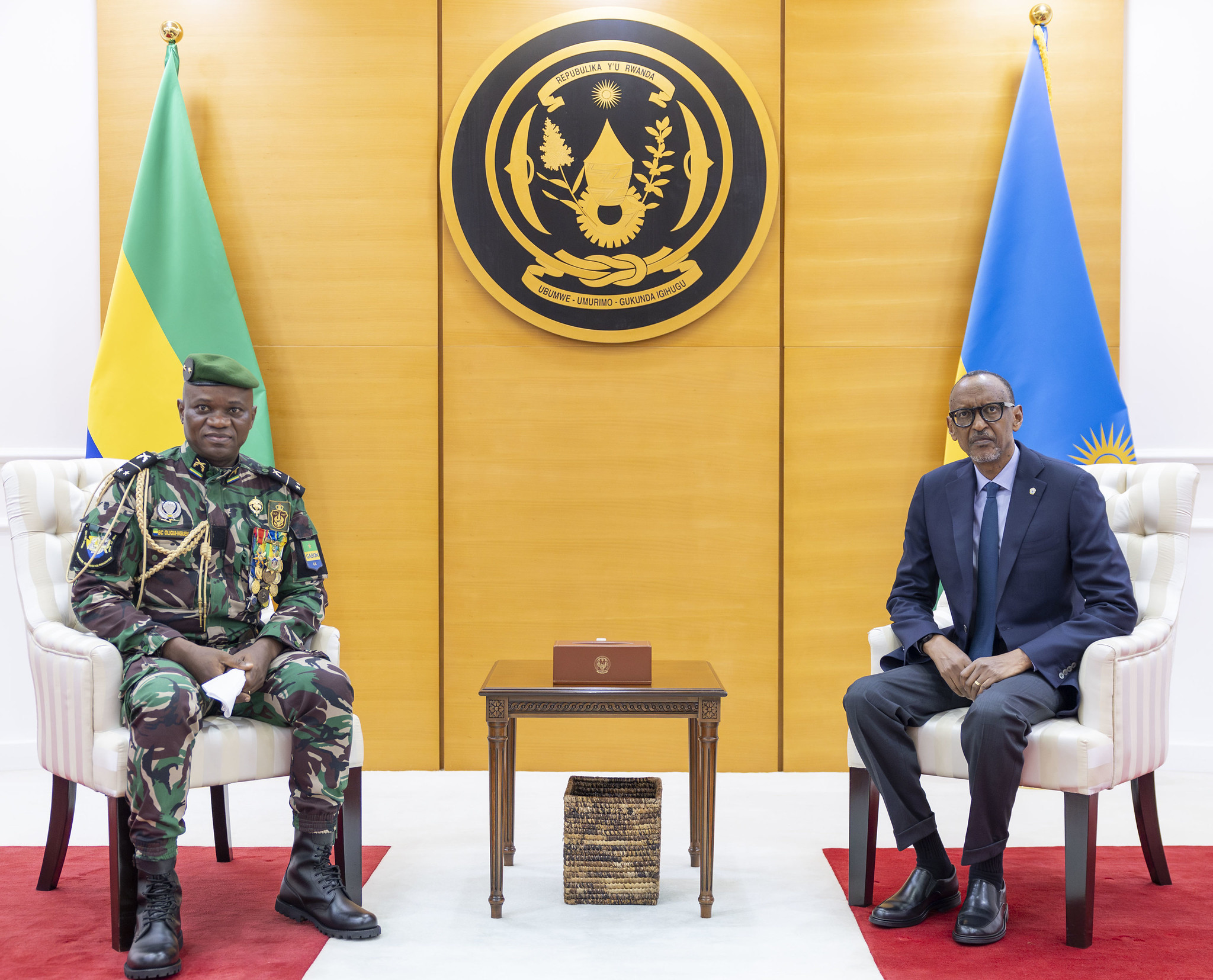 Clad in army fatigues and a pistol on his waist, except when he was meeting with President Kagame, Gen. Nguema has been moving in the region, meeting different heads of state to seek support and improve relations with his country following the coup which was condemned by the African Union (AU) and other regional bodies.
Prior to visiting Rwanda, Gen. Nguema met President Denis Sassou Nguesso of Congo Republic in Libreville to discuss ways of easing sanctions on Gabon. He has also met Felix Antoine Tshisekedi of DRC prior to his stop in Kigali.
Gen Oligui Nguema was seen as a 'liberator" after removing Ali Bongo from office in a military coup which was celebrated across the central African country. He has since promised to hold "free, transparent and credible elections" to restore civilian rule and to crackdown on corruption of the previous government.