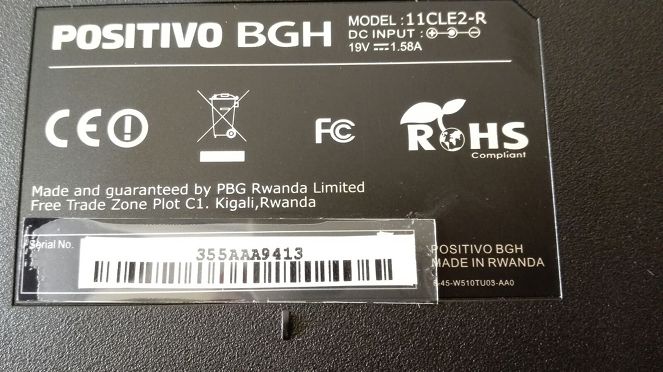 By Monday morning, November 9, 2015, the first ever "Made in Rwanda" computer will be on the shelves in retail stores in Kigali.
"The first bunch of laptops will be available in all computer outlets from Monday," Francois Karenzi, Executive Chairman of Africa Smart Investment Distributor (ASI-D), exclusively told KT Press late last night.
ASI-D is a wholesaler composed of 15 local ICT companies contracted by the government of Rwanda to distribute devices in Rwanda and across Africa.
The laptops, branded Positivo-BGH, are manufactured by a US$ 4 billion Argentinean major IT device firm, Positivo-BGH.
Positivo-BGH is a joint venture between Positivo, a Brazilian company, and BGH a 100 year old Argentinean company specializing in consumer electronics manufacturing.
Today at 6pm, local time, "we will launch our operations at our newly renovated warehouse in the special economic zone," Karenzi told KT Press.
IT equipment retailers from Rwanda, DRC and Burundi will be present to witness this historic breakthrough as they look forward to do away with the painful process of importing electronic devices with non-existent or expensive after sale services from abroad.
ICT Minister, Jean Philbert Nsengimana, who will officiate the launch said that this is an exciting moment for the ICT industry and "with 4G LTE rollout on course to provide national coverage, affordable smart devices are needed to make Rwanda's commitment to broadband for all a reality."
The price of the laptop was concealed and will only be announced at the launch, but a source told KT Press they will be affordable compared to other brands on the market and will come with a six months warranty and after sale services. An average retail price for other brands is at Rwf200, 000 (US$265).
Karenzi said at least 150,000 units are already in the stock for release to the retailers. He said the plant has the capacity to produce at least 60,000 units per month.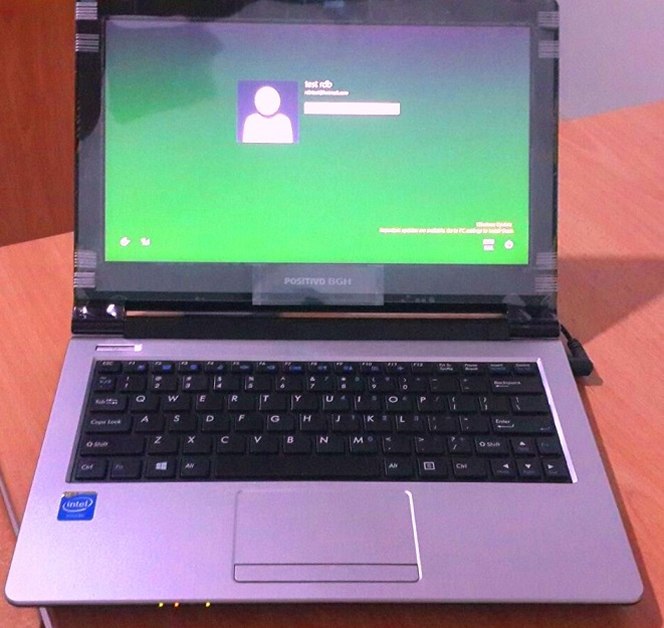 The devices are of high quality more or less compared to other brands such as HP, DELL, Toshiba and others. Juan Ponelli, the PBGH Africa President, said that, "Our devices are of prime quality, affordable and more importantly they are made by Africans for Africans."
In November 204, while attending the Innovation for Africa conference in Kigali, while negotiations were underway, Ponelli told KT Press that company will start with production of laptops and then later cell-phones and tablets. Other electronics such as TV sets will also be manufactured at a later stage.
The firm could have set their base in any other African country, but Rwanda became the ideal location due to several factors.
The firm said Rwanda's pro-business policies and its geographical location is ideal for long term investment. Rwanda is located in the heart of Africa.
Once products are ready, logistical distribution in Rwanda alone will be easier because of the size of the small market.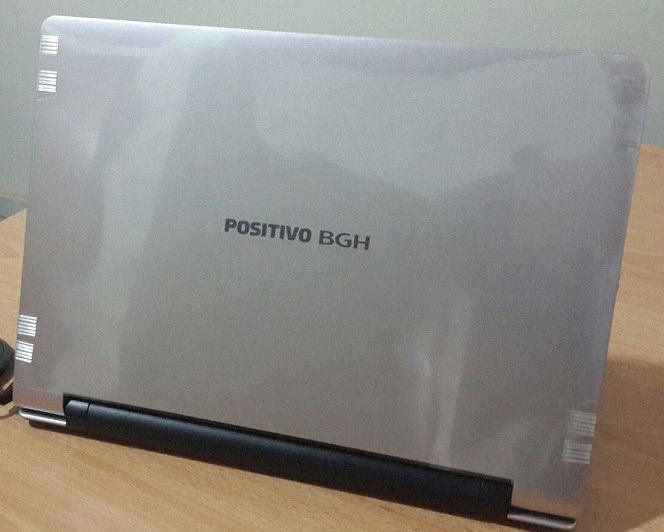 Expanding will also be easier because Rwanda is located in the middle of other markets such as Uganda, Kenya, Tanzania, DRC and to further African markets.
Meanwhile, the largest consignment will be purchased by the ministry of education to be distributed to different schools. KT Press is reliably informed by a trusted source that the government will purchase the laptops at US$300 per unit.
According to Nkubito Bakuramutsa, IT advisor to the Minister of Education, "The focus is to bring access, quality and relevance to the education sector through the use of technology."
Nkubito told KT Press that the arrangement is part of the government plan to partner with many players including Positivo-BGH, INTEL and Microsoft.