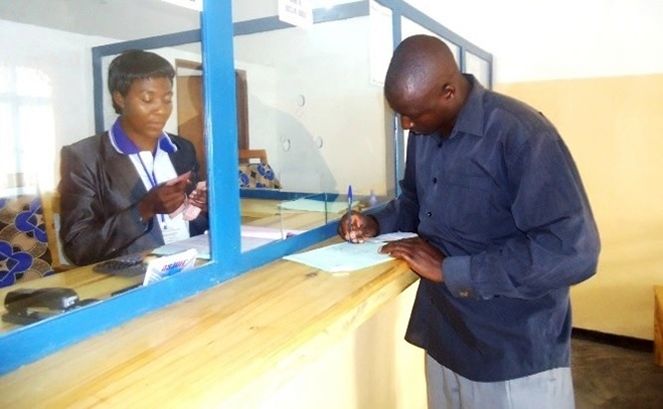 Small and Medium Enterprises have to wait longer to access lower cost funds as plans to operate the much awaited Rwanda's first cooperatives bank continue to delay.
The bank, according to the Rwanda cooperative Agency-RCA, perhaps, might begin operations early in 2016, but that is still 'hopes', and not an ultimate plan.
Members of Rwandan cooperatives had in May told KT Press that they didn't expect the project to "come through" almost a year after President Paul Kagame had promised to have this bank operational.
About 4000 cooperatives with 2.5 million members across the country are coordinated by the Rwanda cooperative Agency-RCA.
They urgently need a bank from which they can borrow at lower interest rates than those of other local commercial banks.
For such a bank to be established, the investor must have about $7million (Rwf 5 billion). The Rwanda cooperative Agency had already made an initial deposit of 60% (Rwf 3billion).  They needed an experienced investor to take up 40% (Rwf 2billion).
Rwanda Cooperative Agency has a total investment capacity of over Rwf 150 billion ($216 million), but lacks expertise to run a bank.
Trade Minister, Francois Kanimba, told KT Press on May 5, 2015 that bids for a potential investor were issued late last year, but there had been no prospective investor; "We have no investor to take 40% yet," he said then.
"The idea of a cooperative bank is still there and its establishment is set for next year," Damien Mugabo, Director General at Rwanda cooperative Agency told KT Press earlier today.
According to RCA, the delay was because some Saccos were still operating manual systems. They are required to implement automated systems which would enable them to work with the bank.
"Saccos should first be automated and this is what we are now doing. Once the automation is completed, we will move to establish the bank," Mugabo says adding that; "We are already working-out a business model for the cooperative bank which is a prerequisite for its establishment."
The bank was expected to begin at the end of 2014, but was later pushed to the first quarter of 2015. This was not possible and attracted alot of pessimism from partners.
The bank will increase  financial inclusion, but the government has advised members that the expected cooperative bank has to bring together all micro-finances and cooperatives.
This way, members of the various cooperatives will easily access credit as opposed to current establishment under the commercial banks.
The microfinance sector has 493 institutions, including 13 limited companies and 480 SACCOs of which 416 are Umurenge Saccos.
The sector plays a critical role in fostering economic development by offering financial services, particularly loans and opportunities for savings to those who can't access or afford commercial banks.
Micro-finances and Saccos deposited Rwf50.0 billion in commercial banks as of June 2014 from Rwf 42.9 billion the same period of 2013.
Once the cooperative bank begins its operations, such huge funds will go directly to the bank and benefits its members.
But this to happen, all institutions must go digital. "A cooperative bank cannot work with Saccos that still use manual procedures," Mugabo said.