Rwanda's First Lady, Jeannette Kagame has encouraged the youth not to be held back by pessimistic theories as they strive for progress.
"Always remember that you do not have to be the hostages of these theories proclaiming that prosperity and progress are reserved for a few selected civilisations," the First Lady said and added that, "After all, we all are equal in the eyes of God."
Mrs Jeannette Kagame was on Saturday afternoon speaking at the National Prayer Breakfast organized by Rwanda leadership fellowship under the theme; 'Sowing seeds of excellence in young leaders generation'.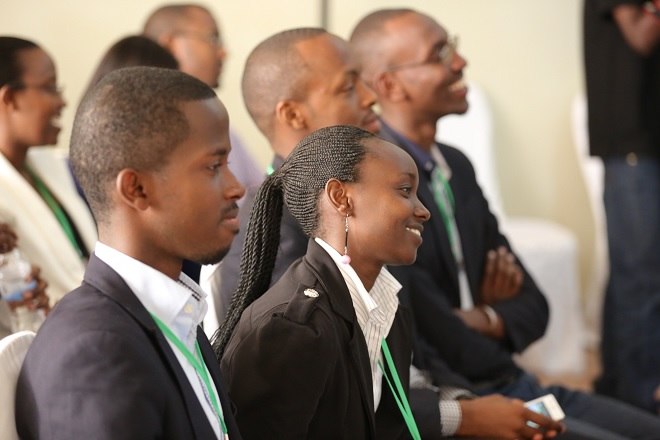 Hosting over 250 Rwandan youths and a dozen of senior leaders from across the world, is the first conference of its kind intended to benefit the youth.
It will be a prelude of the annual National Prayer Breakfast this Sunday.
Since 1995, the conference brings together senior leaders to pray for the nation.
Meanwhile, the First Lady told the youth to always pursue their dream regardless of challenges on their way.
"Do not shy away from taking a tougher stand and hold your ground, for fear of unknown consequences. Keep in mind, that leaders are defined by the tough choices they make in the face of great adversity."
The youth were advised to learn from their elders who fought hard to stop the Genocide against Tutsi (1994) and giving Rwandans dignity.
"Today, I encourage you to learn from those who have paved the way for you and maximize from the many opportunities availed to you, the precious sons and daughters of this land," said the First Lady at the conference held from Bugesera based Golden Tulip Hotel.
Pastor Antoine Rutayisire, the chairman of Rwanda Leadership Followership said, "to be a good leader, you need to set a life mission statement, something big enough you would die for."
To be substantial enough, the mission statement "should consider putting God above all and the people (your community) above you."
It should also consider that leadership is not about a position, but service to the people you lead, like the Bible says "He who wants to be the first among you must be your servant."
Going by this definition, he said there is no neutrality in human relationship, either you influence people in your group or they influence you.
Some young leaders at the conference testified their start was hard, yet they are successful today, thanks for a conducive environment the country is providing.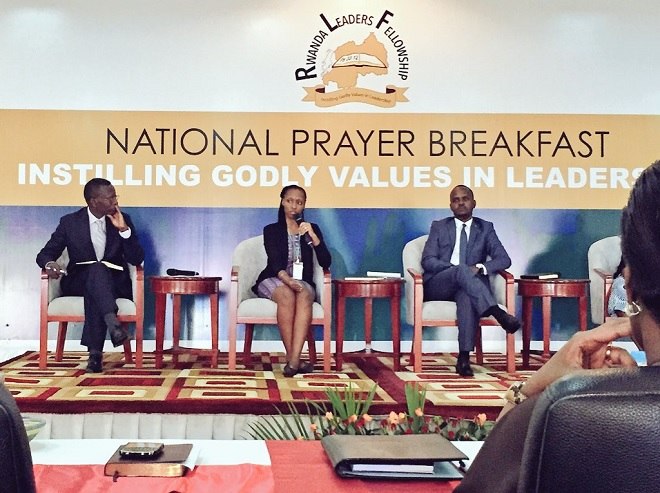 "In my case, I had a lot of parachutes, things that facilitated me through my way; being one of rare women entrepreneurs, I was given several platforms to explain my project," said   Clarisse Iribagiza Abakunda, CEO and founder of Hehe Lab, a Rwandan Mobile Technology research and innovation lab.
"The country helps us access to information to improve our business."
The conference attracted many visitors who head the national leadership fellowship from their respective countries.
They include delegations from Cameroon, South Korea, Singapore, Kenya and Uganda. They all expressed a common vision about Rwanda as "a country that strives to develop."
Azarias Ruberwa, former vice president of DRC, now a practicing lawyer and party leader was also at the conference.
"We are impressed by the Rwanda's progress, which is a result of good leadership," he said as he was asked to waive to the participants alongside other visitors.