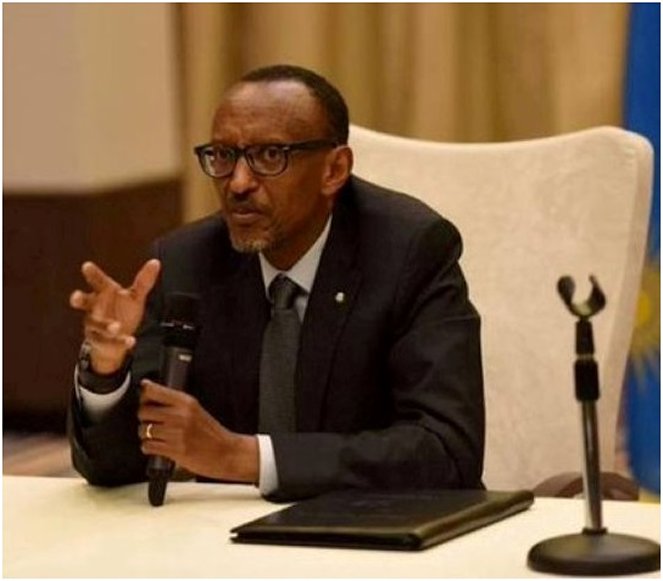 President Paul Kagame says the United Nations 'Group of Experts' is worsening problems of African countries' instead of addressing them.
Yesterday, a latest UN Group of Experts report leaked to the media, accusing Rwanda of aiding Burundian rebels seeking to topple President Nkurunziza.
"People who write these could be mobilized to be useful to address rather than exacerbate countries problems," Kagame told local and international media on Friday.
The UN Group of Experts report, which regional peace and security analysts have always criticized as 'biased', accuses Rwanda of providing training, financing and logistical support to Burundian rebels.
Global media quoted the report saying a panel of six independent experts, appointed by the UN to monitor Security Council sanctions on Democratic Republic of Congo, said in February that 18 Burundian combatants in eastern Congo said they had been recruited in a refugee camp in Rwanda in mid-2015.
Rwanda, a neighbour with Burundi, was among the first to receive thousands of fleeing Burundian refugees.
The country has set aside over $94 million this year to cater for about 100,000 Burundian refugees.
With its support to the welfare of Burundian refugees, Rwanda has not been praised, but instead faced a negative reaction from its neighbour.
In recent months, Burundi government publicly blamed Rwanda for its current political crisis that has claimed nearly 500 people since re-election of President Nkurunziza in July last year.
Responding to questions from journalists, President Kagame said Burundi needs to deeply address its internal problems and stop blame games.
"The most important thing for Burundi is to look at their problem as their own not as a problem that originated elsewhere."
Indeed, in a similar presser in December last year, President Kagame described Burundi's blame on Rwanda as 'Childish'.