Street vendors in the Capital Kigali have a new trick – to stay on the streets and make sales while capturing tax incentives offered by the city.
Nearly a year ago, in a move to end street vending, Kigali City Council set a Rwf 10,000 fine, to be imposed on vendors and their clients for each street transaction.
The city council also created incentives for vendors to move off the street, establishing 12 markets across the city of Kigali and offering spots to street vendors tax-free for one year.
The city also established a Rwf 1.1 billion fund to give street vendors Rwf200,000 each as a startup capital, to be recovered with 5 percent interest.
City officials told KT Press that these incentives pushed the street vendors to register for market locations, but continue to sell their products on the street as well.
According to Kibombo Muvunyi, acting director of Social Affairs at the City of Kigali, 9,000 street vendors registered and 5,500 of them joined markets across the city.
However, after touring the markets, Munyunyi realized that some of the vendors have returned to the street to sell and leave their market plots idle.
"Former street vendors file many complaints, and you do not have an answer for them," Myunyunyi told KT Press.
"They are worried about their colleagues blocking clients from entering the market because they sell outside, and allegedly at a cheaper price."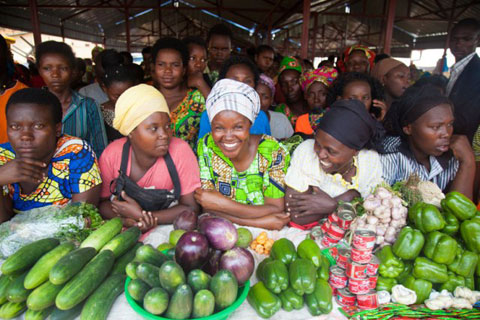 This practice is preventing the city from meeting its goal to end street vending by the end of this year, Munyunyi said.
Nyabugogo, Kimironko and Gisimenti were previously known as street vendor hot spots, but now nearly three-quarters of street vendors from those locations have been integrated into markets.
In other neighborhoods such as Nyamirambo, street vending is still a problem because markets have not been constructed.
Carine Uwumuco, a Kigali city resident who always buys from the street despite new regulations against it, told KT Press that street vendors may not leave the roads soon.
"The more you give incentives to some of them, the more others flock to the street. It is a new opportunity to earn money in Kigali," said Uwumuco.
Uwumuco used to buy avocadoes for lunch from one Mama Manzi at Café du Siècle (Nyarugenge sector), who in December moved to Nyabugogo market.
Two months later, two women took on street vending at the same location.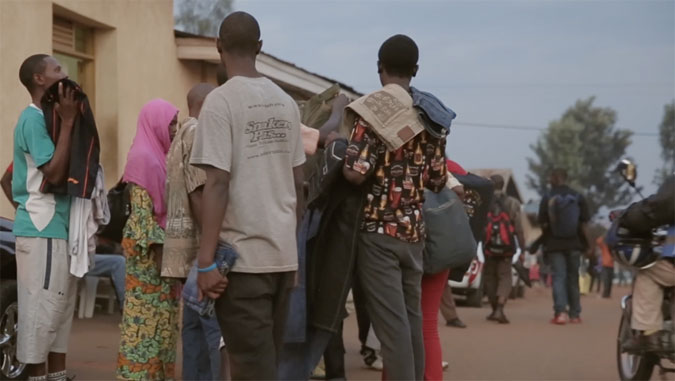 Despite the ban and fines to hawkers and their clients, some people have failed to give up.
Some hawkers keep contact information for their clients, and call them when they have products they think they would be interested in. That gives clients the chance to bargain for a good deal.
"You may not find second hand clothes on streets today…but hawkers with good materials are well known. We still find them at home or invite them to bring clothes to our place," said one client.
"You still find street vendors in several corners, and they sell at very good price because they are now using the 'sell and run' system."
Meanwhile, the city is weighing out an option to increase the allowance entitled to former street vendors, said Muvunyi, because some of them say the startup capital is too low compared to the market demand today.
Street vendors primarily sell fruits, vegetables, clothes and shoes, but some also sell kitchenware, perfume and medicine, among other things.