Rwandan Minister of Defense Gen. James Kabarebe has told African senior security officers to use their skills to further research and prompt action on contemporary security issues especially terrorism.
Gen. Kabarebe made this statement while closing the National Security Symposium that brought together 47 senior officers from 11 African countries who held an interactive sessions with panelists including; national security practitioners, scholars and analysts.
This three day symposium, 5th edition took place at Rwanda Defence Forces Command and Staff College located in Nyakinama, Musanze district, Northern Province.
Kabarebe retaliated that the essential knowledge acquired through courses on national security provided by Rwanda provides the officers leverage to address security matters in their respective countries.
"The ideas and strategies devised during this symposium in order to deal with contemporary security challenges that face Africa today constitute a good basis for further research also for actions towards addressing security issues in our respective countries and areas of responsibility," said Gen Kabarebe.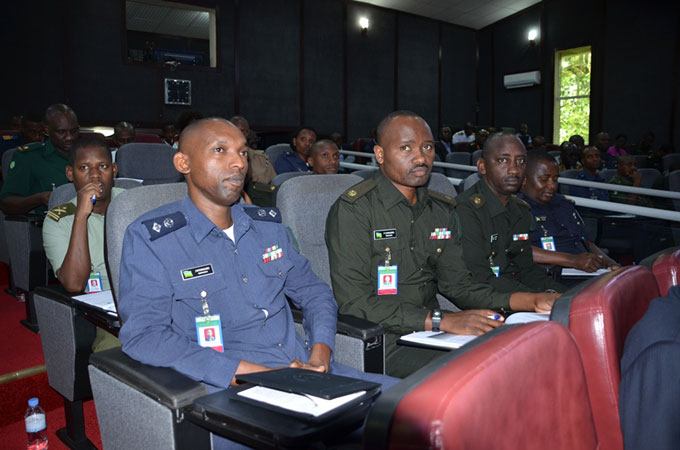 "For students particularly, that is the reason for you being here."
Gen Kabarebe said the symposium "is a unique opportunity to bring together in a practical and yet academic setting, National Security Practitioners, Scholars, Analysts and Students to deal with subjects of national, regional and global importance."
The symposium brought together participants from 11 countries; Ethiopia, Senegal, Nigeria, South Sudan, Ghana, Uganda, Tanzania, Zambia, Rwanda, Kenya and Malawi.
In an interactive format, sessions allowed every panelist and the participants to share experience to others and to acquire new knowledge on security matters on African continent, as it was expected when the symposium was launched on Monday.
"I am confident that the topics discussed here, the vast knowledge and experience shared by various speakers have definitely added on the package students will take home from this college," said Gen. Kabarebe.