A former Presidential candidate has said that Paul Kagame, flag-bearer of RPF Inkotanyi is a candidate who walks with the rich and the poor, which gives him credit to lead Rwanda.
Dr Alivera Mukabaramba, chairperson of Partie du Progrès et de Concorde – PPC was only presidential candidate in 2003 when she campaigned alongside Paul Kagame and two other independent candidates.
While RPF campaigned in Rwamagana district on July 23rd, Mukabaramba thanked Kagame for recognising 8 political parties that form coalition with RPF for the August 4th elections.
"At every campaign site we go to, you recognize our political parties; we really feel blessed when we hear that."
Moreover, Mukabaramba who is native of Rwamagana said that Kagame is different from other presidents whom, after elections, "do not talk to the poor anymore but to the rich only."
"For you Mr. President, you care a lot for the poor. As a matter of fact, most of your programs promote the poor," said Mukabaramba also serving as Minister of State in charge of Social affairs in the ministry of local government.
She gave examples from her everyday work; vision 2020 Umurenge, a program where thousands of poor households get financial support to do business, direct support which is a monthly stipend and public works.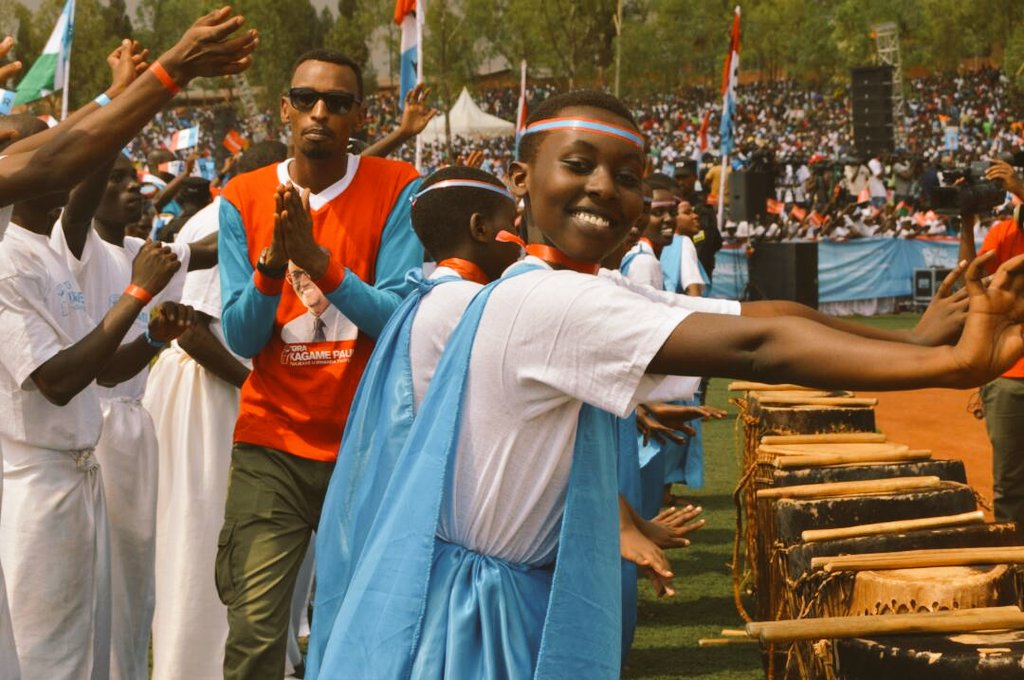 She also talked about Girinka program where poor households are given cows. About 300,000 households have so far benefited.
All these programs drew more than 1 million people from poverty line in the last 5 years.
Mukabaramba was also thankful for Kagame who "promoted democracy in Rwanda. There was no female presidential candidate before."
Mukabaramba spoke after Agnes Mukabaranga, chairperson of Partie Democrate Centrist.
The later, also from Rwamagana, said, "RPF is a strong political party but it always got support from other political parties because it has good agenda for the country."
Mukabaranga, former senator said, " as far as I am concerned, our political party attended all negotiations that intended to bring peace and rule of law in Rwanda since 1991 together with RPF."
Kagame who was concluding his campaigns in eastern province referred to the etymology of the name "Rwamagana"(Hundreds) and said, it was a place of thousands of hundreds cattle, which means prosperity and thus he promised that more is yet to come.
"We need strength of women, men and youth to work together to develop our country and this district in particular," Kagame said.
Before Rwamagana, Kagame rallied thousands of supporters in Ngoma district.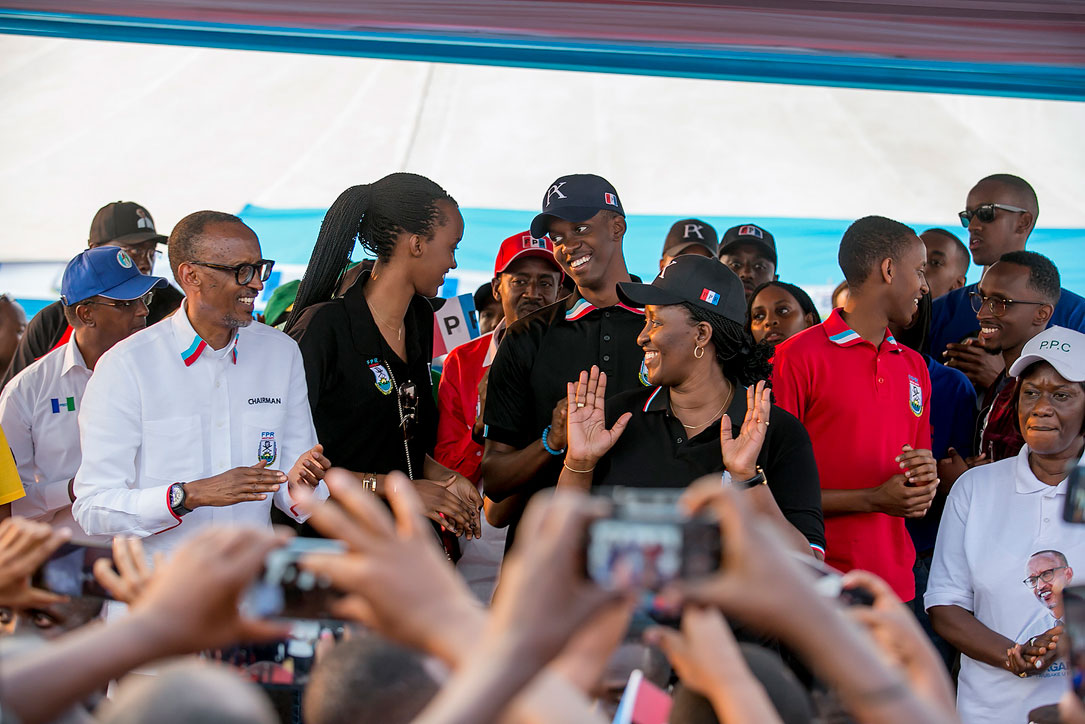 He said that if elected for the next 7 years as President, he will facelift Ngoma town which still has old look.
"We will first give you roads, hospitals and schools. This is because Ngoma citizens are hardworking," Kagame said.
"I want to see a new face of Ngoma town."
During the campaigns, Teresphore Nyakarundi – a Rwandan born and raised in neighboring Burundi who later returned to Rwanda, gave a testimony of how he has transformed his life.
Nyakarundi leads a cooperative that has over 400 members and Rwf40 million worth savings.
"My business venture earns me Rwf 500, 000 every month," Nyakarundi said.
Kagame told his supporters that such stories of Nyakarundi should reach every Rwandan. "We want transformation that reaches every citizen and in which every one of you plays their part."