The pace at which Rwandans embrace family planning initiatives has been very slow – with only a 3% rise since 2010.
According to 2015 Demographic Health Survey, the modern contraceptive prevalence rate increased to 48% from 45% in 2010; while the country's target is to achieve 70% by 2020.
"Rwanda has been investing in its network of community health workers; running communications campaigns to drive behaviour change and provide training on the use of contraception methods," said Oying Rimon II, Director of the Gates Institute.
Rwanda's success story in family planning has been the main factor in selecting a host for International Conference on Family Planning (ICFP) from 12-15 November 2018.
The conference is a biennially conference that brings together political leaders, researchers, scientists, policymakers, advocates and youth to share knowledge with the target to enable 120 million women to access voluntary, quality contraception by 2020.
" We have chosen Rwanda more specifically for prioritizing in health and education. Other countries should copy Rwanda," Oying said.
ICFP is organized by the Bill and Melinda Gates Institute for Population and Reproductive Health in partnership with each conference's host country.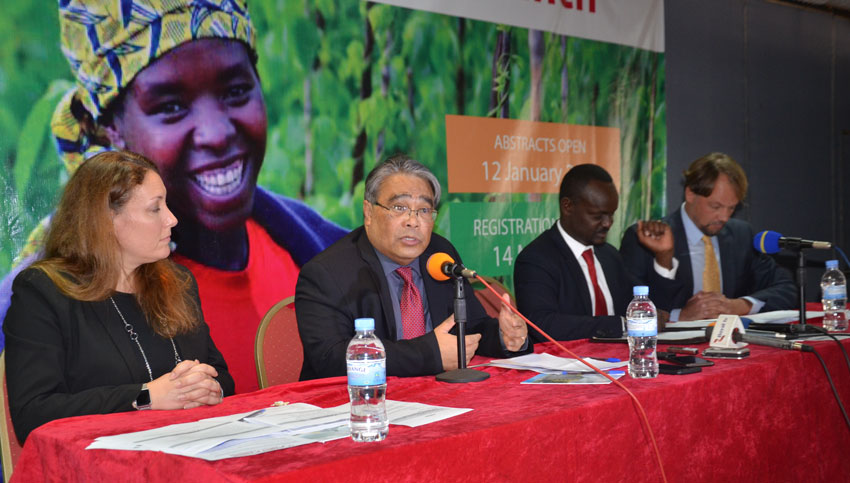 This time around, the discussions will be held in Kigali from 12-15 November 2018 at Kigali Convention Center with more than 4000 delegates from 120 countries.
The Health Ministry said there are challenges still hindering implementation of family planning in Rwanda including low involvement of men in Family planning programs; Fear of side effects; Health Facilities managed by Catholic Church not providing Modern contraceptives and the difficulty reaching out adolescents.
"We need organizations, civil society and media to be involved to speak out for family planning," said Jean Pierre Nyemanzi, the Permanent Secretary at Ministry of Health.
The 2015 DHS indicates that married women practice family planning at 53% while sexually active unmarried women are at 36%. The male participation was at 4-6% respectively.
Valentine Kamanzi 31 is a mother of two. She told KT Press that the side effects of contraceptives are real but nothing compared to their advantages.
"Since I started using implants, it is hard for me to have my periods on a regular basis, but I can testify that I had my kids the way I wanted to have them. My first born is 6 and the second 2," Kamanzi said.
Ministry of health said it has put efforts in awareness campaigns more than before as it gives more results.
In February alone countrywide 18 579 women participated in family planning.
ICFP is expected to boost the number of activists in family planning in Rwanda to meet the country policy of three children per family.
The previous conferences were held in Nusa Dua, Indonesia, in 2016; Addis Ababa, Ethiopia, in 2013; Dakar, Senegal, in 2011; and Kampala, Uganda, in 2009.