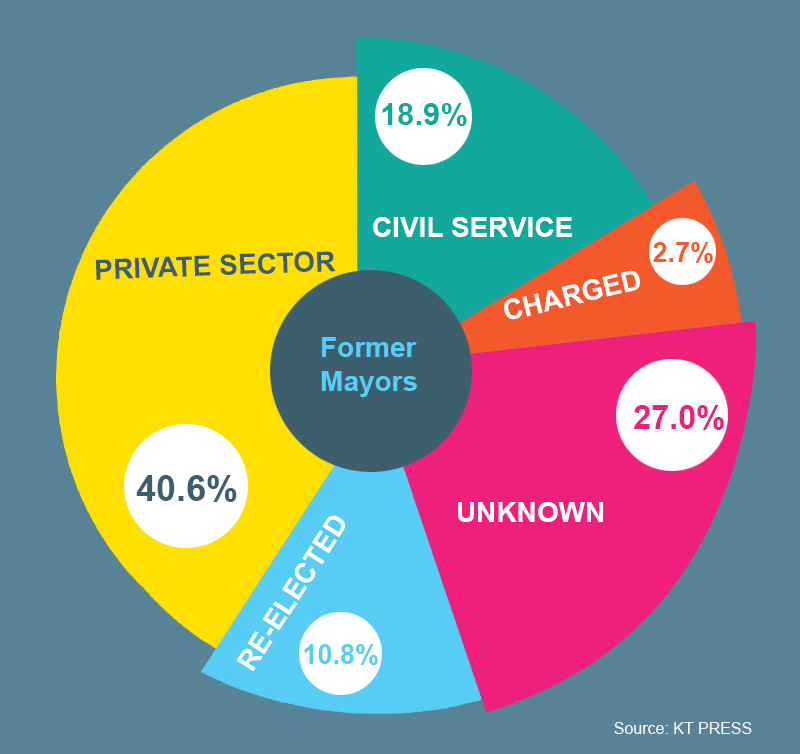 On March 1st, in 2015, all Rwanda government officials left their air-conditioned offices, homes and cars – they boarded buses that ferried them to Gabiro Combat Training Centre for the 12th National Leadership Retreat.
President Paul Kagame spent the entire week presiding over meetings after meetings with all the government officials. He sought answers to every single issue raised, grilled and shamed some officials.
Mayors, mayors. The president repeatedly linked them to several loopholes that are a major cause of poor service delivery.
Kagame quizzed participants on what it means to be Mayor.
"Mayor works for the benefit of people. You are no longer Mayor if you are hurting people you are leading," he said.
Through an electoral system going from village to district level, mayors are elected for a term of five years.
Mayors elected during the 2011-2015 term were awash with several malpractices. Their faults had affected good governance, poverty reduction and implementation of government policies.
Towards the end of 2015, five district mayors resigned and others were prosecuted. This was the largest resignation witnessed.
KT Press has backtracked on the previous mayors that served in the past seven years- where are these Mayors and what are they doing?
Northern Province

Southern province
Eastern Province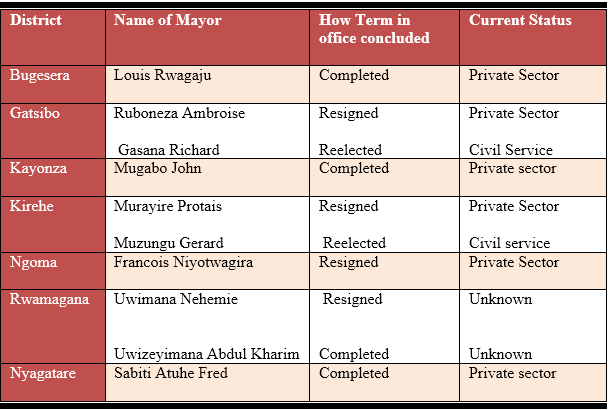 City of Kigali
Western Province