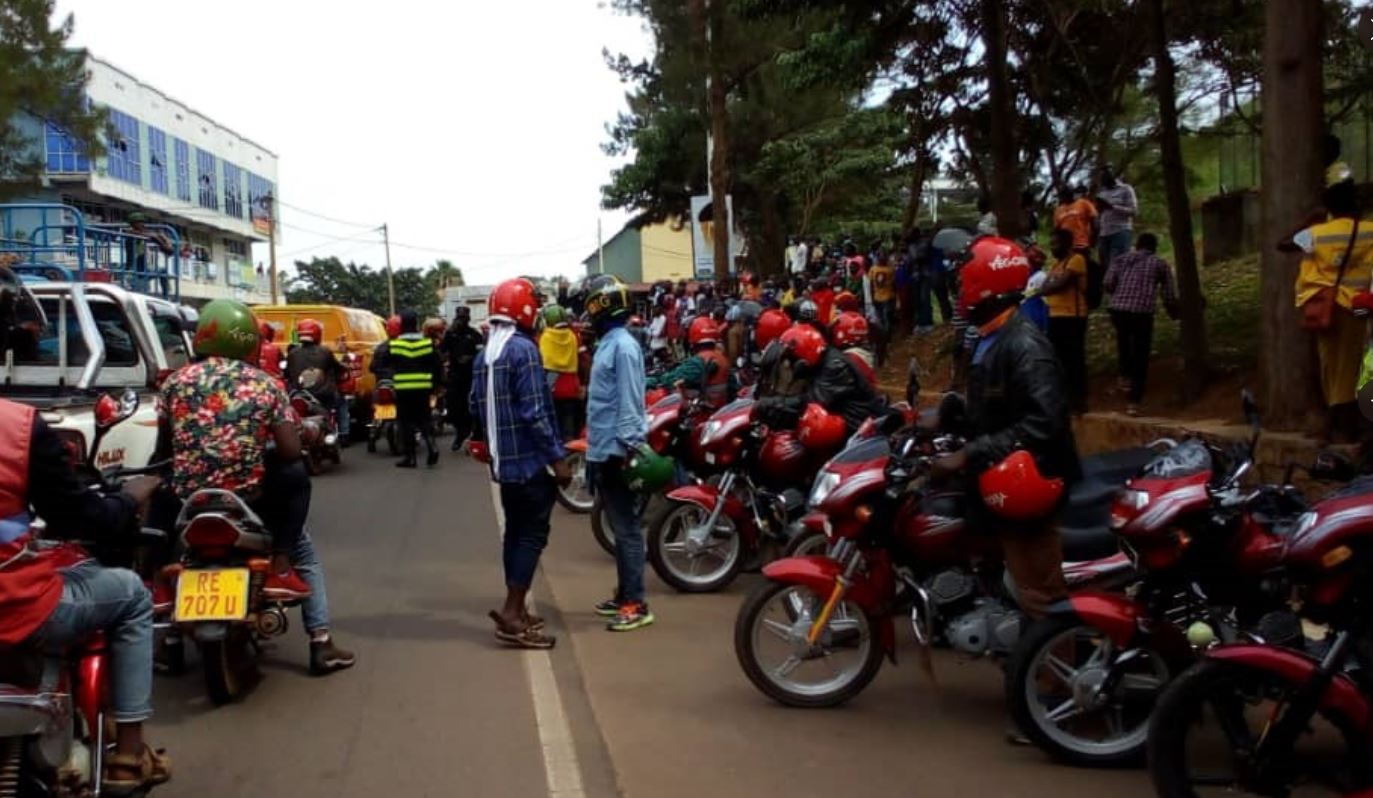 The government has suspended the enforcement of compulsory use of smart meters among moto taxis to allow a smooth transition and give operators time to resolve issues affecting them within their cooperatives.
The moto taxi operators took to the streets on Thursday to protest against a compulsory policy for all of them to start using smart meters or risk heavy fines. The moto taxi riders protested against what they called exploitation and mismanagement of resources of the cooperatives they belong to as well as the revenue sharing scheme of the smart metre.
The moto taxis also protested against the ever increasing insuring policy, which they said leaves them with nothing to save or finance their loans. In light of the arising challenges, Rwanda Utilities Regulatory Authority (RURA) said on Friday it was suspending the enforcement of the smart meter policy to allow stakeholders more time to resolve outstanding issues.
The Director General of RURA, Dr. Ernest Nsabimana said Friday that the issue is more about the internal issues moto riders face and the expensive insurance policy, but not the idea of using the meter itself.
"As such, the enforcement of the policy will be temporarily suspended to allow them more time to resolve the issues amongst themselves. The policy of using smart meters remains in place," Dr. Nsabimana said, indicating that the use of the meter has not been suspended.
In an interview with Rwanda Television, the Deputy Government Spokesperson, Alain Mukuralinda, said that investigations showed that there are more issues than the eye can meet that need to be resolved first but the government cannot backtrack on the idea of using smart meters.
"Among other issues, it was found that out of at least 26, 000 moto taxi operators in the capital, more than 7,000 don't have proper documentation, whether it is the license to operate, insurance, driving permits and other requirements which they must meet to operate,"
"This means that one has to resolve this issue first as well as other issues the moto taxi operators raise within their cooperatives and the insurance issue. These must be addressed first before the issue of smart meters is revisited," Mukuralinda said, emphasizing that the policy is not suspended.
The Deputy Government Spokesperson also said that the fine for not using smart meters was reduced from Rwf25,000 to Rwf10, 000, which means that moto riders still have to adhere to the rules.
According to RURA figures, 19,300 of the 26, 000 moto taxi operators in City of Kigali don't meet all the requirements to operate. The moto taxi operators on the other hand say the cooperatives milk them and mismanage their contributions yet they still have to pay a high insurance policy and other charges.
The Director General of Rwanda Cooperatives Agency (RCA), Prof. Jean Bosco Harelimana, assured moto taxi operators that their issues will be looked into and appropriate action taken.