Silence prevailed across all Rwandan Primary school classrooms today, as National Examinations kicked off.
A total of 237,181 primary school pupils started Primary Leaving Examinations (PLE) from 858 examinations centers with each classroom accomodating 25 candidates on average countrywide.
Among these pupils, seventeen are inmates including a female. The pupils will sit five exams including Mathematics, Social Studies, General Paper, Kinyarwanda and English.
According to Rwanda Education Board (REB), the number of candidates increased by 42,502 this year compared to 194,679 who sat last year.
Female candidates outnumbered their counterparts with 130,787 and 106,394 candidates respectively. Girl candidates increased by 33% while boys increased by 17%.
Furthermore, the schools also increased from 2,626 to 2717 that had pupils registered for the primary leaving exams.
Today morning, the state Minister for Primary and Secondary Education, Isaac Munyakazi, launched the examinations at Groupe Scolaire Nyagatare in the Eastern province.
He told the candidates to be confident, not to panic and make sure they succeed and to make their parents and teachers proud.
"I trust you all read and made enough revision for the exams. So do not panic and do not leave any question unanswered. Make your teachers, parents and the country proud," Munyakazi said.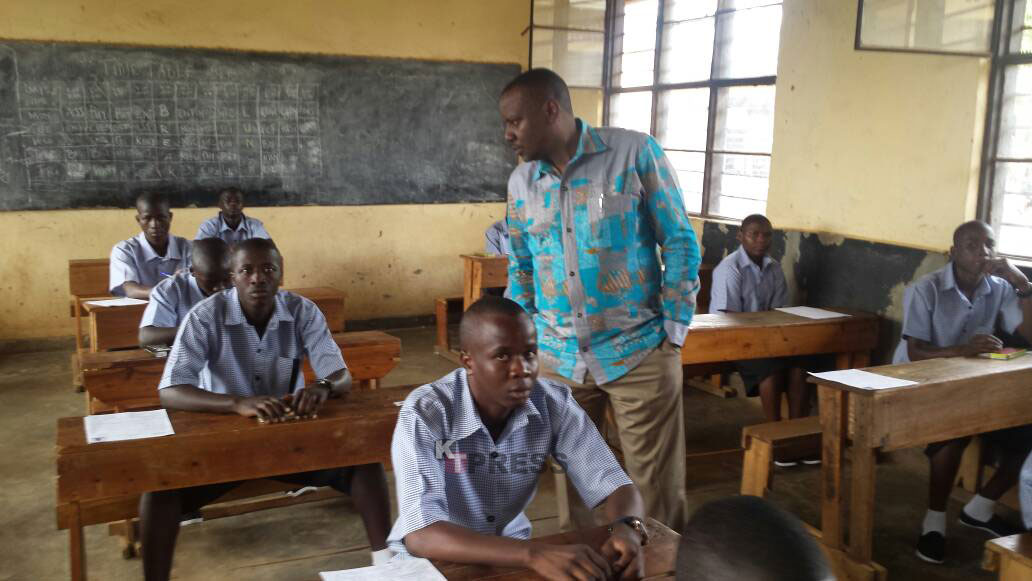 Moses Mugisha who is sitting for his exams from Groupe Scolaire Muhima in Nyarugenge district said he is well prepared and he cannot wait to embrace secondary education.
"I have been reading day and night to make sure I pass the national exams because I want to go to secondary school," he said.
"If I don't pass well, my parents said I will repeat and that would be a failure in my life," Mugisha added.
The Primary Leaving Exams (PLE) will last for three days, while the examinations for Secondary school will start on November 15.   Candidates in Ordinary level expected to sit for exams are 98,268 while Advanced level candidates are 44,037.