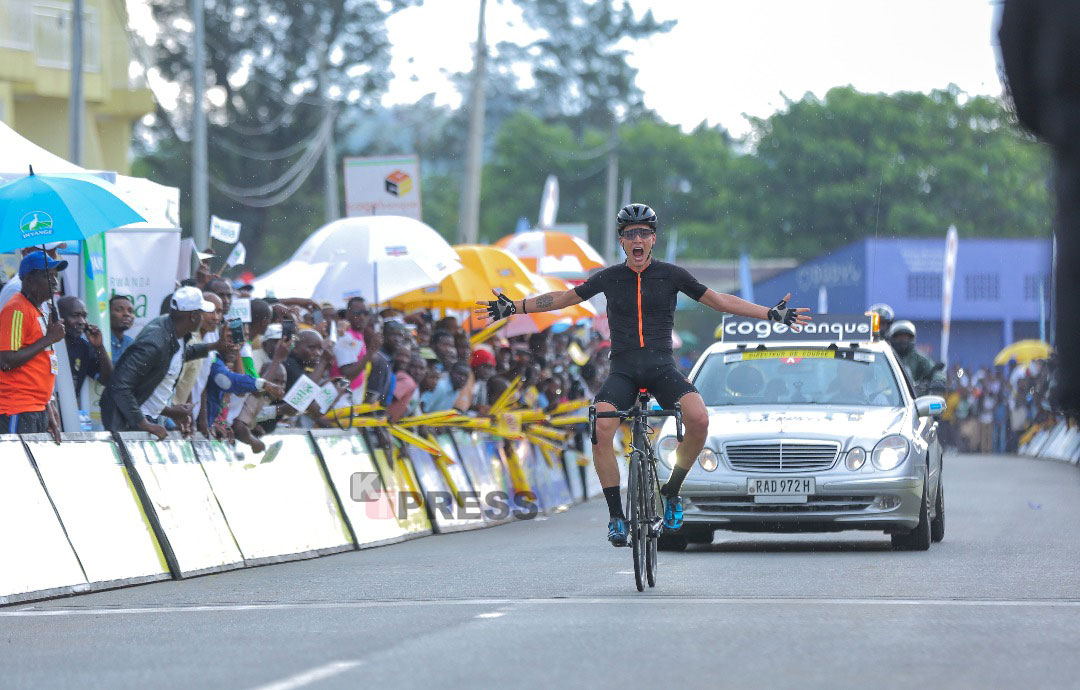 Swiss-born Simon Pellaud who riders for Canadian team Team Illuminate won stage two of the ninth edition of the Tour du Rwanda on Tuesday.
Tuesday's stage two of Tour du Rwanda saw riders heading west for longest stage in this year's race and second longest in history of the tournament.
The riders underwent 180km race which was comprised of six climbs.
Pellaud emerged the winner from Huye to Rubavu in 4h32'30" and eventually secured top spot in the general classification with 07h50'22. Pellaud's victory means that he will start stage three with Tour du Rwanda's yellow jersey.
Rwandan Joseph Areruya who won the opening stage from Kigali to Huye was not at his best on Tuesday as he finished a distant tenth position in 04h35'16 in the individual standings hence dropping to second position on the general classification in 07h51'22.
Team Rwanda rider Munyaneza Didier finished third on the individual classification where he came one minute and thirty seconds behind the winner. His performance today saw him finish eighth on the general classification Munyaneza Didier in 07h51'52.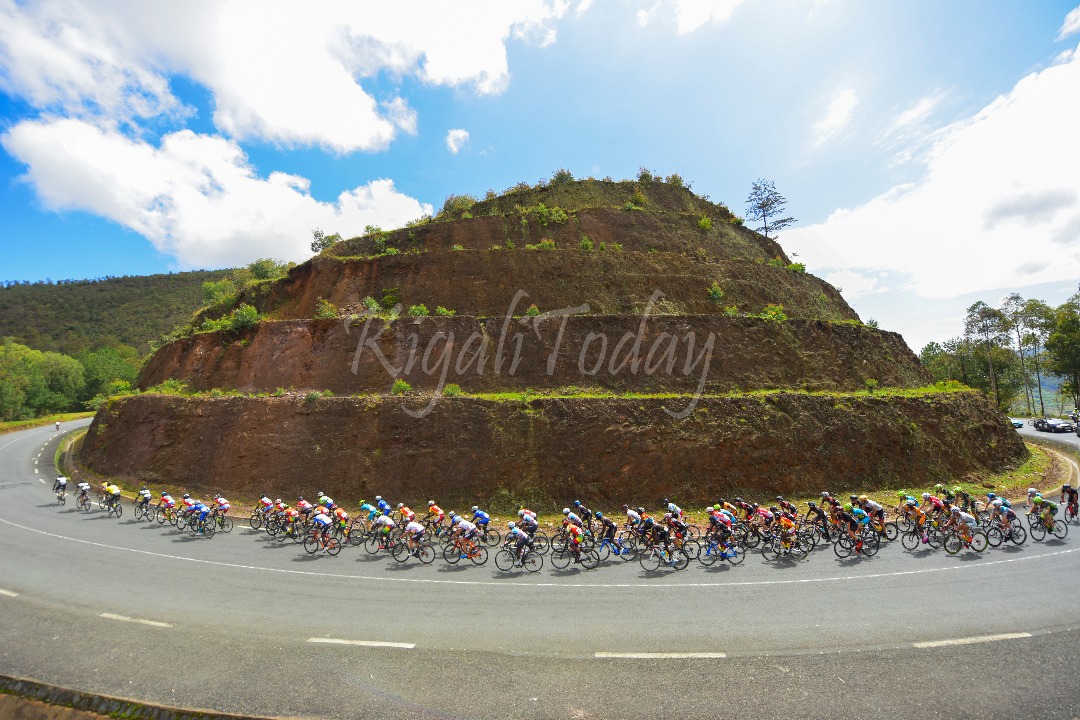 Defending champion Ndayisenga Valens (Tirol Cycling team) finished seventh in today's stage in 04h34'03 and finished third on the general classification in 07h51'39.
Prologue winner Jean Bosco Nsengimana finished ninth in 04h35'03 and tenth on the general classification in 07h52'37.
Patrick Gamper of Tirol Cycling Team, Eastern Griffin of Team Illuminate and Foltan Adrian who rides for Dukla Banska Bystrica are some of the riders who missed today's race (Nyanza-Rubavu).
Action continues on Wednesday with riders heading to Musanze from Rubavu in a 95km race which has one massive categorized climb.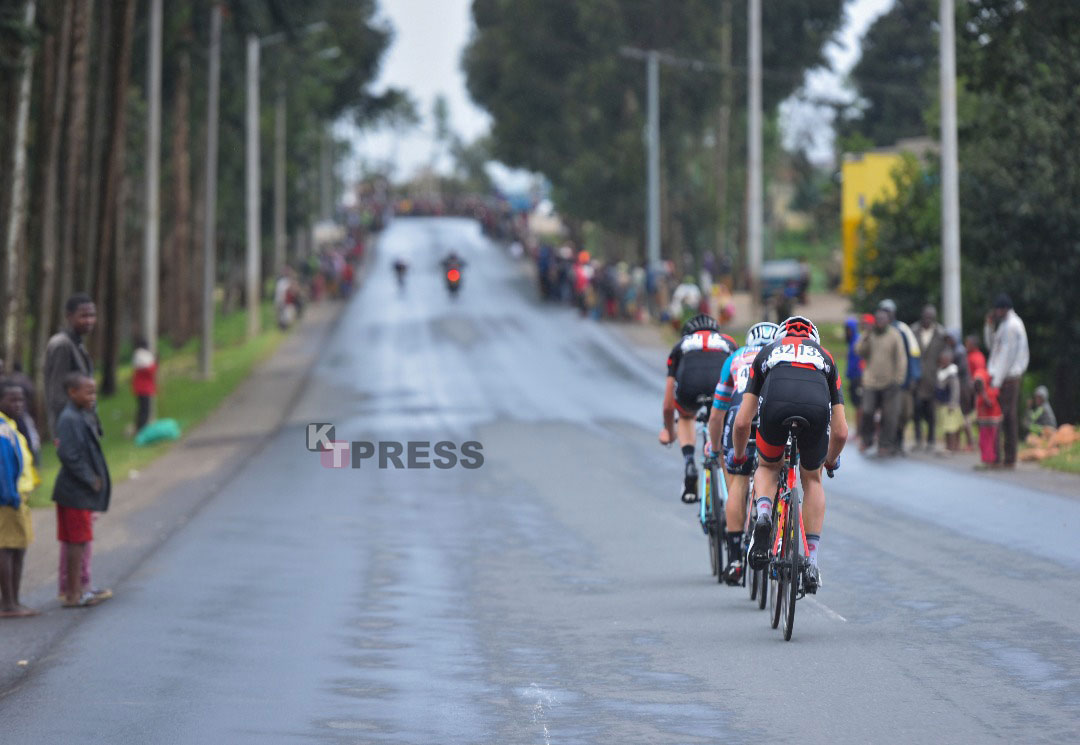 Tuesday's Results: Nyanza-Rubavu Stage
Stage Classification
1. Pellaud Simon (Team Illuminate) 04h32'30
2. Jeannes Matthieu (Haute Savoie Auvergne 04h 34'00
3. Munyaneza Didier (Team Rwanda) 04h34'01
4. Kangangi Suleiman (Bike Aid) 04h34'01
5. Eyob Metkel (Dimension Data) 04h34'01
6. Okubamariam Tesfom (Eritrea National Team) 04h34'03
7.  Ndayisenga Valens (Tirol cycling team) 04h34'03
8. Byukusenge Patrick (Team Rwanda) 04h34'03
9. Nsengimana Jean Bosco (Team Rwanda) 04h35'03
10. Areruya Joseph (Dimension Data) 04h35'16 
General Classification after Nyanza-Rubavu Stage
1. Pellaud Simon (Team Illuminate) 07h50'22
2. Areruya Joseph (Dimension Data) 07h51'22
3. Ndayisenga Valens (Tirol Cycling team) 07h51'39
4. Kangangi Suleiman (Bike Aid) 07h51'44
5. Byukusenge Patrick (Team Rwanda) 07h51'47
6. Okubamariam Tesfom (Eritrea National Team) 07h51'51
7. Jeannes Matthieu (Haute Savoi Auvergne) 07h51'52
8. Munyaneza Didier (Team Rwanda) 07h51'52
9. Eyob Metkel (Dimension Data) 07h52'01
10. Nsengimana Jean Bosco (Team Rwanda) 07h52'37