Death is much painful when it involves a colleague, a relative or a friend, but it is even heartbreaking when it takes the loved ones without 'warning'.
In 2017, many people who served the community in different capacity died a sudden death leaving relatives, colleagues and the whole country in shock.
The football fraternity suffered the most after losing two legends in a single night.
It was on November 15thwhen ex-Amavubi centre Hamad Ndikumana Katauti died. Ndikumana who was an assistant coach at the reigning champions Rayon Sports passed away after complaining of intense chest pain.
However, his death occurred a week after his divorced wife Irene Pancras Uwoya a.k.a Oprah had remarried and many suspected his death was due to depression.
The 39-year old legend made 51 appearances for the Amavubi Stars since 1998 and was part of the squad that snatched Rwanda's maiden participation at the Africa Cup of Nations in 2004.
Ndikumana is survived with a seven-year-old son called Ndikumana Krish.
His death left Rwandans especially those who worked closely with him in total shock.
"One of his relatives called me last night as Ndikumana wasn't feeling better. I rushed to check on him but upon arrival, he had already passed away," said Rayon Sport Team Doctor Charles Mugemana said.
In the same night, Bonaventure Hategikimana a.k.a Gangi also passed away at Kabutare Hospital in Huye District after a long illness.
According to her relative Uwamahoro Liliane, Hategikimana was transferred from Rubavu to Huye two months earlier after his health condition worsened.
The former Musanze FC defender underwent a tumor surgery on his neck in January in Musanze before he was transferred to Gisenyi General Hospital. When the conditions worsened, he was transferred to Huye.
Earlier before – September 12th, Rayon Sports had had another shock when the team lost its goalkeeper Mutuyimana Evariste.
Mutuyimana was found dead in his house.
Many of his fellows in Rayon sports described late Mutuyimana 29, as a team player who was friendly and hardworking.  He had signed for the Rayon Sports side during the 2016/2017 from Sofapaka. He survived by one child.
A selfless man and a father to so many, Sayizonga Jean who was the Chairperson of the Rwanda Demobilisation and Reintegration Commission passed away on April 16th 2017.
Mourners who spoke at the burial function at Rusororo cemetery, Gasabo district appreciated his service to the nation. They described him as a humble, diligent, focused, humorous and incorruptible servant.
Sayinzoga's burial ceremony was attended by Rwanda senior government officials and First lady Jeannette Kagame.
The Rwanda Karaté fraternity honored Sayinzoga who is said to have reached the highest rank in the game in Rwanda. Many of the Karaté players said he was an invincible sportsman.
Kunda Theresa
On June 6th sad news were announced that Kunda Theresa, a wife to Emmanuel Kwizera, an International Evangelist had passed away.
According to her husband, Kunda's death was not a sudden death because she had prepared her family about her death.
"In her last days, Kunda was full of peace. She never ceased to smile even when she was under excruciating pain. She taught me a lot but most importantly to believe God even when it's hard," Kwizera said.
Kunda who died of cancer survived with three children, two girls and one boy.
Pastor Maggie Mutesi
Known for leading monthly pastors' prayer meetings at Kigali Serena Hotel, Mutesi was found dead at her home in Gikondo on September 10th.
The first suspect of her death was her husband since she was found dead on the couple's marital bed. It is said that the couple had been having family conflicts.
Mutesi was 37 years old. She is the founder of Heavens Gates Ministries, a Kigali-based Christian ministry.
Francoise Mukayisenga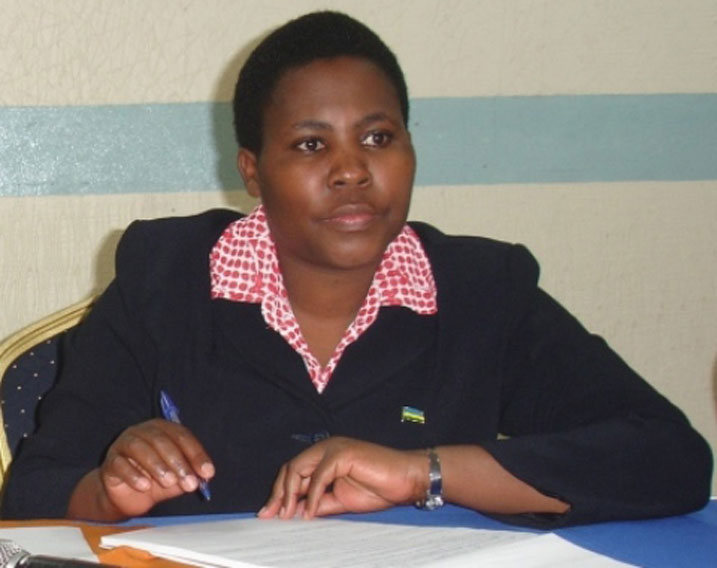 Member of Parliament Mukayisenga Francoise died on 12th June at Kanombe military hospital at age 48.
Mukayisenga joined Rwanda parliament in 2003 and will always be remembered as a patriot, soft spoken but person hard working person.
Marie Helene Mukakarangwa
2017 will be marked as a bad year to Dismas Mukeshabatware, a popular playwright and radio personality who lost his wife Marie Helene Mukakarangwa on November 30th.
Mukakarangwa succumbed to unknown disease.