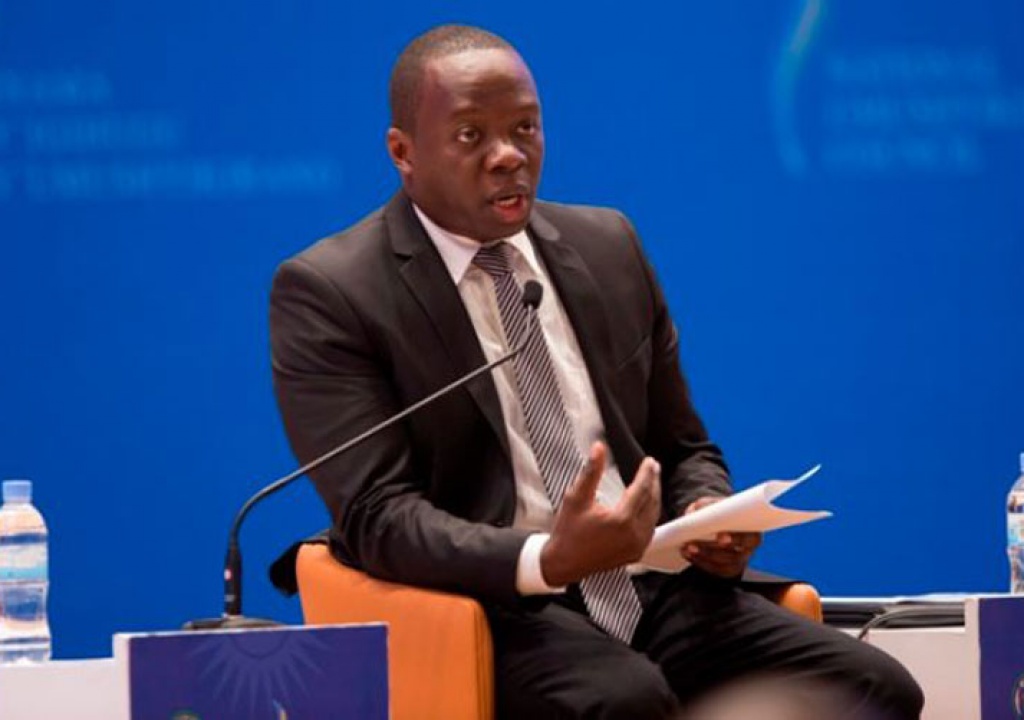 During the 2016 national dialogue council and in the presence of President Paul Kagame, Loius Antonie Muhire told Rwandan youths to wake up, be innovative and make money while stakes last.
"If I get rich because of what I have decided to do, don't start saying that I didn't tell you," said 33 year old Muhire, who at the time in December 2016 was recognised among Rwandan achievers.
Muhire abandoned his job in Canada and returned home to Rwanda to start Mergims a financial money transfer platform that operates in the region and Europe.
Today, his start up business will be among the 13 finalists .One of them will walk away with Rwf60million to inject in their startup businesses.
His idea of transferring Diaspora remittances, last year earned him Rwf19 million after outperforming ten contestants at the international competition of young entrepreneurs held in Zurich, Switzerland.
"Tonight we announce eight winners that will get a piece of our Rwf60million interest-free financing," Bank of Kigali Group said in a statement.
 A big number of the BKUrumuri finalists eyeing to become millionaires are mainly founders and CEOs of small business, and majority are men with only four women young entrepreneurs in the race for the 'free' cash.
The Urumuri initiative was launched in April as a 50th anniversary initiative to support local Start-ups with social and commercial potential; attracted 400 applications; 50 picked for a six-month mentorship program.
Bank of Kigali which now operates 79 outlets enjoys nearly 33% of the total market share in Rwanda.
The bank recently announced changes in its administrative approach becoming an investment group (BK Group PLC) and an increment in investments on the local stock market shares with a tune of Rwf26.1billion this year compared to Rwf24.9billions in the same period.
With this cash prize, the Rwanda Stock Exchange (RSE) could get new investor buying shares on the eight listed on the local bourse.
In the meantime, the RSE counter had a good performance compared to the last two days as the stock and shares indexes went up 1.08 and 0.15 points to close at 135.47 and 133.49 respectively.
Urumuri finalists
Alphonse Nsengumuremyi, founder and CEO of Ubutware service delivery and Information Technolgy Daniel Nishimwe co-founder of Akagera community freelance guides (ACOFREGCO), Loius Antonie Muhire, founder and CEO of Mergims an online payment platform, Fiston Mudachumura, founder and CEO of a local publishing company-Mudacumura Publishing.
Eric Joseph founder of Safe Moto/ Family wallet a financial system for taxi moto, Kolin Emmanuel founder and CEO of DSIS&T an irrigation service provider, Arthur Murara the founder and CEO of Pure Pro a mirror repairs company, Samuel Gakwaya of Sustainable Social Buiness a sanitary products company, Alain Kajangwe of WiredIn an IT outsourcing company.
Ladies: Assumpta Uwamariya (aka, 'Wine Lady) founder and CEO of Karisimbi Wines, Pearl Umuhoza of Yummy N Fresh a homemade healthy and nutritional foods company, Yvette Uwimapaye of Murukari an online shopping business, Vanessa Rukundo of Mvend a software development company.