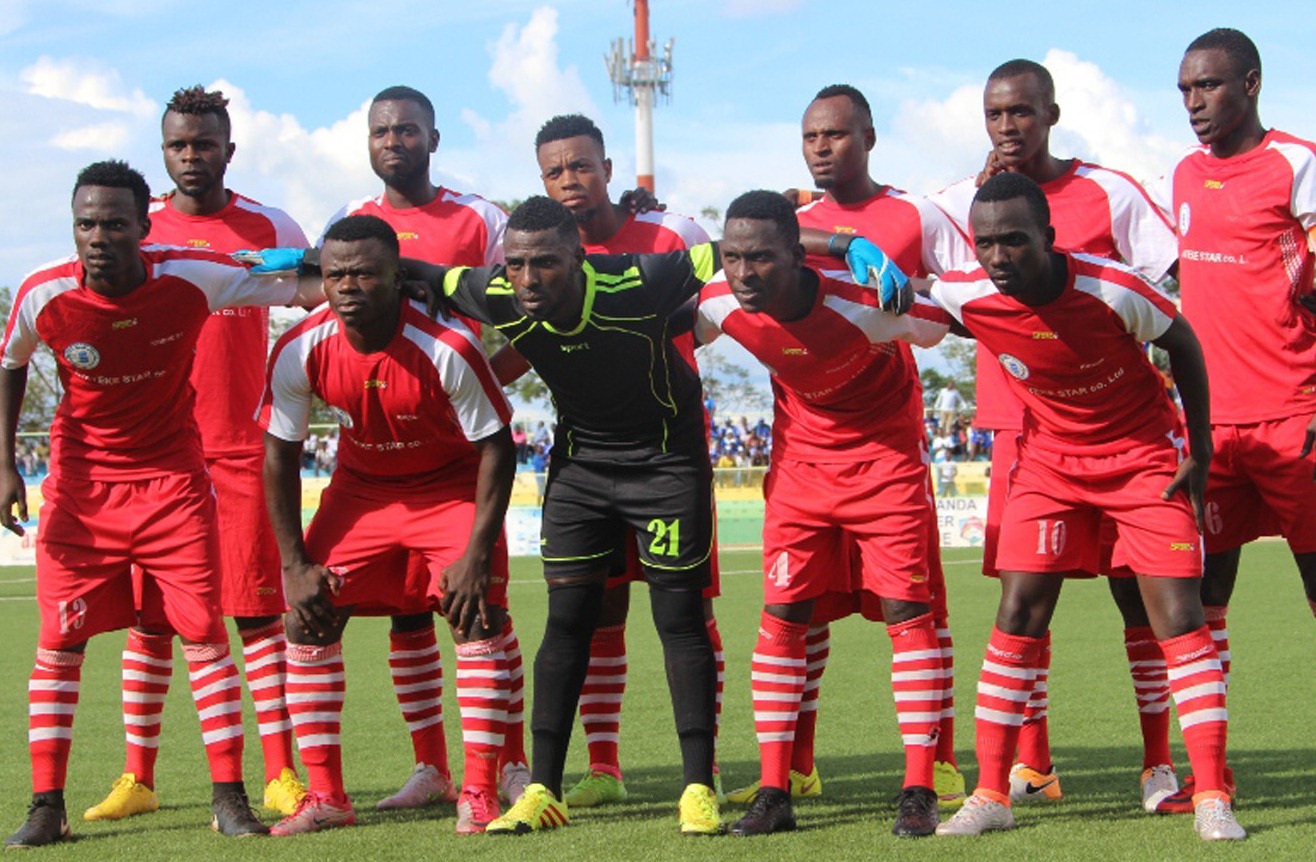 Eleven clubs joined sixteen other already qualified clubs into the round of 32 of the 2018 Peace Cup after winning their respective knock-out round matches on Tuesday.
Twenty clubs faced-off each in a highly contested knock-out round match action staged across various venues in the country.
Azam Rwanda Premier League clubs Miroplast Fc and Kirehe Fc cruised easily to the preliminary round. Miroplast Fc trashed UR Fc 4-1 in Muhanga while Kirehe Fc snatched a slim 1-0 win over Interforce Fc in Rwamagana.
At Mumena stadium, Unity SC defeated Aspor Fc 1-0; Etoile de l'est Fc progressed without kicking a ball as their opponents SEC Fc failed to turn up for the game in Rwamagana just like Vision Fc who earned crucial points as Rugende Fc honoured the game with an unlicenced player.
Hope Fc also cruised to the next round thanks to a 3-1 win over Nyagatare Fc at Mumena in a second game played at the same venue; Heroes Fc  defeated Gitikinyoni FC 1-0, Intare Fc defeated Vision Jn 5-3 following a goalless draw in normal time, United Stars routed Akagera Fc 4-0 before Pepiniere Fc edged Gasabo United 3-2, with all matches played at Stade de Kigali. Esperance Fc defeated Rwamagana City Fc 1-0.
The remaining 11 losers alongside Sorwathe Fc will be drawn on Wednesday by Rwanda Football Federation (FERWAFA) to meet in a play-off round on February 3, 2018 which will leave six winners.
Among the six winning clubs, only best placed five clubs will be picked to complete the 32-club roaster for the 2018 Peace Cup Tournament.
 The 27 clubs confirmed for the round of 32 include defending champions APR FC, Amagaju FC, AS Kigali, AS Muhanga, Bugesera FC, Kiyovu Sports, La Jeneusse, Mukura VS, Gicumbi FC, Marines FC, Etincelles FC, Espoir FC, Rayon Sports, Police FC, Sunrise FC, Musanze Fc,  Unity FC, Kirehe FC, Miroplast FC, Etoile de l'Est, Hope FC, Heroes FC, Vision FC, Intare FC, Pepiniere FC, United Stars and Esperance FC respectively.
 After the play-off round, the round of the 32 (1/16th) will then begin with the first leg action onFebruary 6-7 while the return leg is slated for February 21-22.
Winners will then proceed to the round of 16 (1/8) scheduled for March 14-15 while the return leg will be played in the following weekend of March 17-18 where eight club winners will progress to the quarterfinals will be staged from May 22-23 and the return on June 12-13.
The last four will meet in the semi-finals between June 26-27 and second leg will be played on June 30 and July 1 before the final and third place is played on July 4.
APR Fc is the defending champions and will represent Rwanda in this year's CAF Orange Confederations Cup.
2018 Peace Cup, Knock-out Stage Results
Aspor FC 0-1 Unity FC
Kirehe FC 1-0 Interforce FC
Miroplast FC 4-1 UNR FC
Etoile de l'Est 3-0 SEC FC
Hope FC 3-1 Nyagatare FC
Heroes FC 1-0 Gitikinyoni FC
Vision FC 3-0 Rugende FC
Intare FC 0-0 Vision JN FC (*Pens.5-3 )
Pepiniere FC 3-2 Gasabo United
United Stars 4-0 Akagera FC
Rwamagana City 0-1 Esperance