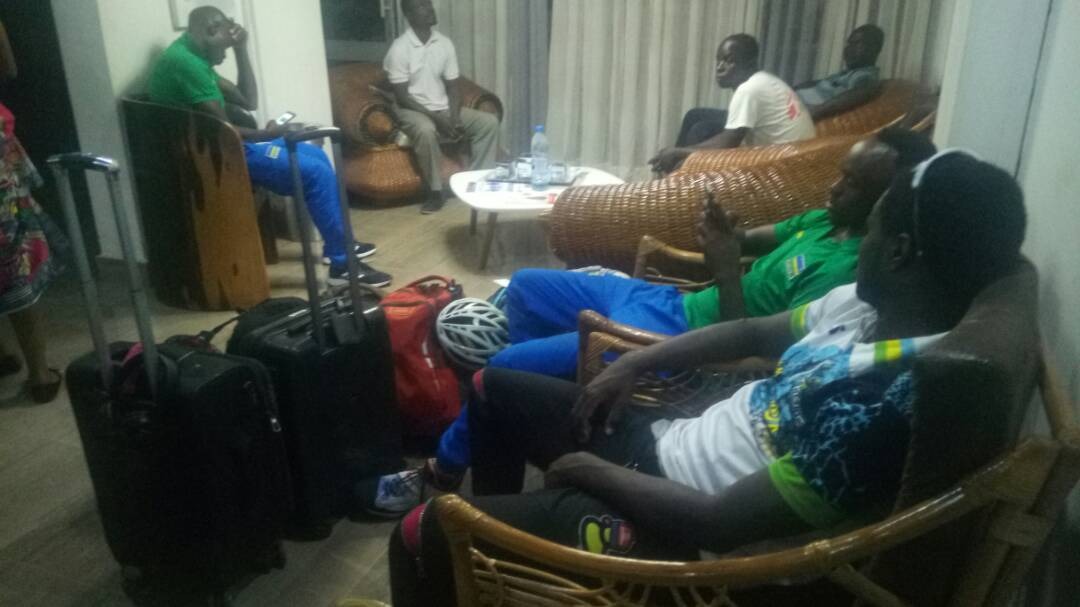 Team Rwanda learnt about the cancellation while at the airport in YoundeRwandan Cycling team that left the Kigali International Airport on 8th March to Yaoundé (Cameroun ) for tour du Cameroun championship are on their way back following the abrupt cancel of the competition.
The 6-man team, led by the 2015 Tour du Rwanda champion, Jean Bosco Nsengimana,  Uwizeyimana Bonaventure, Hadi Janvier, Ruberwa Jean Damascene,Tuyishimire Ephrem and Gasore Hategeka is expected to arrive in Kigali late night to day.
The competitions was slated to kick-off Saturday 10th -18th March, having riders competing for the yellow jersey in eight laps. It was supposed to cover four regions of the country- Centre, Littoral, West and South West regions.
The Cameroun Cycling Federation (FECA), the organizers of tour du Cameroun have said that the cancel has been a result of the government delay in releasing money to fund the race.
The competition which is ranked 2 .2 on Union Cycliste Internationale's (UCI) calendar was supposed to include 10 countries from Africa and Europe.
Meanwhile, Rwanda finished third in team classification while Nsengimana took the best climber award in Cameroun last year respectively.