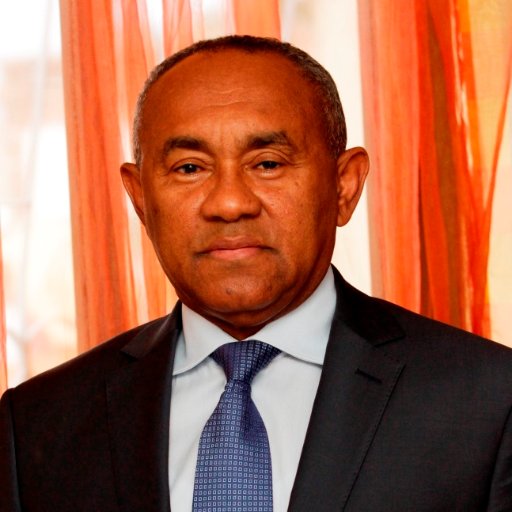 Ahmad Ahmad, the CAF President
The President of the Confederation of African Football (CAF), Mr. Ahmad has sent a solidarity message in tribute to the victims of the 1994 genocide against the Tutsi.
According to Rwanda Football Federation (FERWAFA), the CAF President Ahmad expressed his and continental football confederation's solidarity with Rwandans in a letter sent to the country's football governing body on Thursday.
He said, "It is with sadness that I write this letter to commemorate the tragic Tutsi genocide of 1994. The loss of innocent lives of women, children and the elderly will never be erased from all our memories,"
"The sacrifices made to bring peace to Rwanda will continue to guide us
always so that the lives of so many people never perish in vain,"
"While sport and football should not serve any political purpose, we certainly believe that they can help to bring people together in harmony and peace. Perhaps the joy that our football brings, can help the people of Rwanda and the families of the victims to overcome the tragedies of the days' horrible genocide, even if it's only for a few minutes of a match."
"We wish you our most sincere hopes of development and prosperity to the Rwandan people. Please accept the assurances of our highest consideration," the letter concluded.
The solidarity message from Africa's football leader Ahmad Ahmad comes a month after he visited the Kigali Genocide Memorial Centre during his three-day official visit to the country.
The CAF President called for the Memorial Centre to be maintained as a reminder for future generations to ensure that it doesn't happen again.
The CAF President donated his personal money of $2,000 to help in maintaining the centre where up to over one million innocent Tutsis were killed in the genocide against the Tutsi in 1994.
Ahmad is embarking on a massive transformation of CAF and his endeavours in Rwanda and elsewhere since taking charge of the body has won many hearts as he is seen as the leader who is sensitive to the issues of Africa.