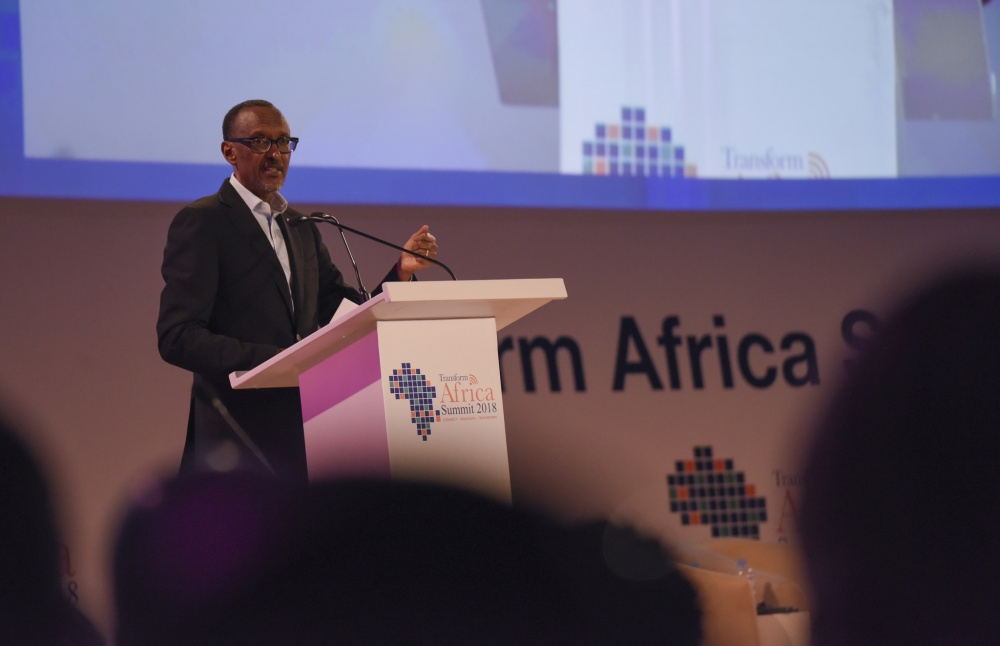 President Paul Kagame speaks at the Africa Economic Forum (AEF) in Kigali. Monday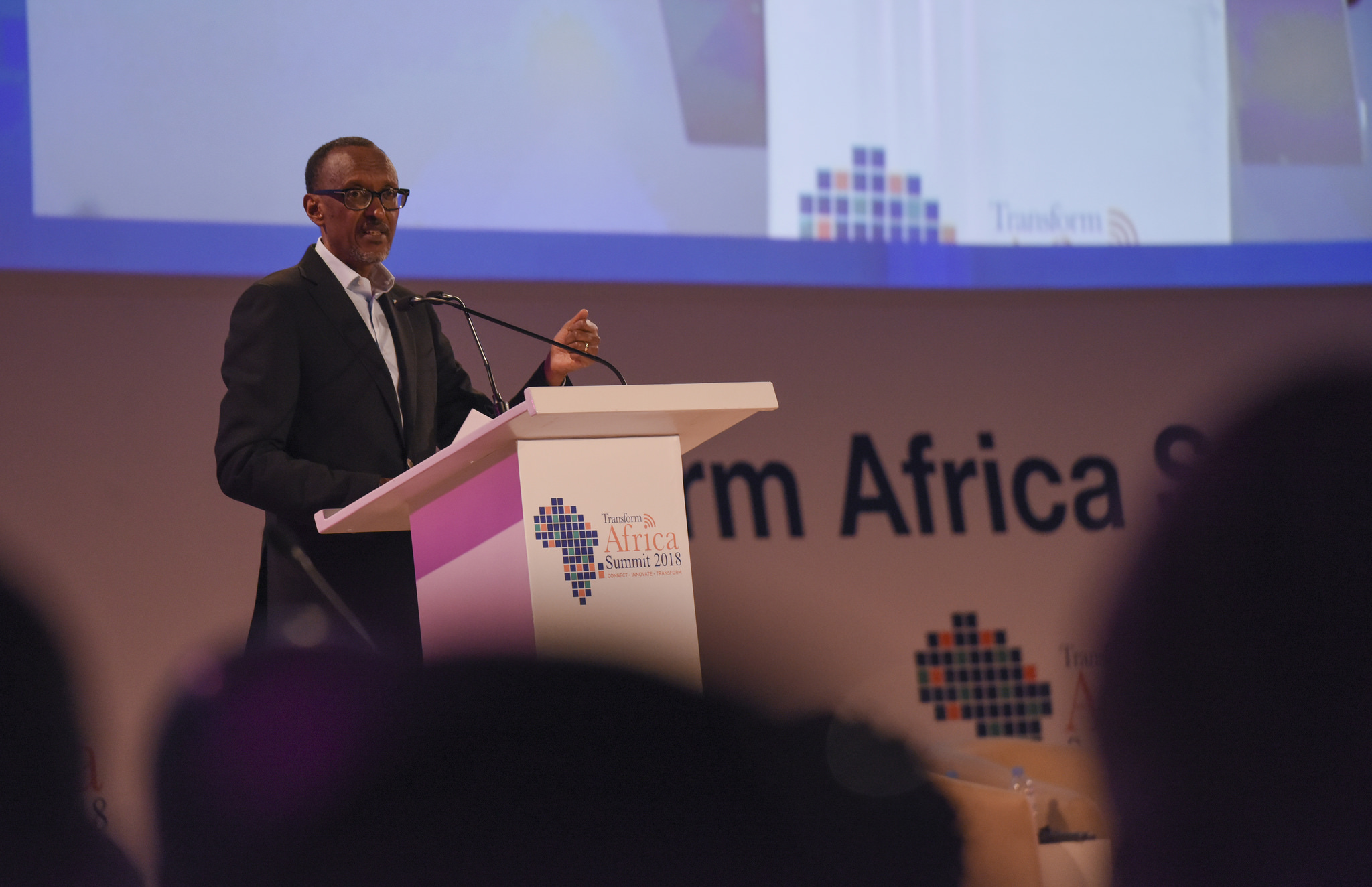 President Paul Kagame on Monday called on Africa to put in more concerted efforts in continental projects which have stalled for decades as a result of poor politics.
President Kagame made this remark while opening the Africa Economic Forum (AEF) in Kigali, in the sideline of 2018 Transform Africa summit.
The idea of having an Africa Economic Forum was initiated last year by Zimbabwean entrepreneur, Strive Masiyiwa, the Chairman and CEO of Econet Wireless and Chair of the AGRF Partners Group with Kagame; and implemented by the African Union Commission(AUC).
One of the languishing Africa integration projects include the open airspace and free trade area, which met stiff political hazards.
For example only 23 countries have signed the Single African Air Transport Market (SAATM) agreement according to the Yamoussoukro Declaration of 1988 which compel Africans to pay visa to travel, move goods and trade with other African countries.
Closed air skies cost Africa more than $700 million in 2015, and more than $800 million in 2016, whereas Europe made more profits amounting to $35.6billion in 2016 according to the International air transport Association (IATA) data.
For Kagame who is also current chairman of African Union, this situation needs reflection.
"Sometimes the traffic has to go some places outside of Africa and then back to us. What are you integrating, if you don't include this? Why don't we have that happening on our continent without having to pay for a visa for the traffic to first go out of our continent and then receive it back?," Kagame asked.
He also added, "It requires a visa, which comes in the form of how much you pay."
Kagame said that Africans need to work harder and have results as soon as possible basing on the fact that technology has been able to be a productive African linkage despite a setback on some major projects.
"We still have a long way to go, nevertheless, regional cooperation on technology has produced good results to some extent on our continent in recent years," Kagame said.
"We surely can find ways of speeding that up. It is beginning to change, and with such a forum bringing so many people with diverse backgrounds together, I think we can make it happen faster. So we see technology cooperation as part of that story."
Some of the successful African integration projects to date include the One Africa Network and Open Waves initiatives, and the historical African Continental Free Trade Area (ACfTA) agreement.
The latter was signed by 44 African countries in March this year to have Africa as an open one single market for all Africans.
Strive Masiyiwa also backed up Kagame's point saying that as entrepreneur, he finds it hard to understand how Africans cannot trade and move from one point to another.
"As long as there is no free movement of people and goods there will be no trade. This is the time to start trading between each other. We have the technology, let's begin business," Masiyiwa said.
The 4th Edition of Transform Africa Summit is expected to fast-track the harmonization of policies, regulation and rallying investments towards a goal of attracting $300 Billion in Africa's technology sector over the next 10 years.
Dr. Hamadoun Touré, Executive Director of SMART Africa said that the Kigali brains in ICT innovation is a pace setter for Africa's transformation.
"The dream of Kagame and Masiyiwa is a big dream and this big dream has become a big vision which is shared with other Africans. Implementing this dream has become my mission, from open skies to open ways through ICT and the digital market," Toure said.