Rwandans and other tourists visiting the country can, effective today, June 25, 2018 start enjoying Powered paragliding to visit different touristic areas across the country.
Rwanda Development Board (RDB) through 'Visit Rwanda' – its tourism promotion arm, launched the new aviation service where tourists can easily fly at low-level altitude and navigate the country.
"Paramotoring or powered paragliding has been launched in Rwanda today! Visit Rwanda for more fun-filled adventures," Visit Rwanda said on its Twitter handle.
Powered paragliding or paramotoring is a form of ultra-light aviation where the pilot wears a motor on his back (a paramotor) which provides enough thrust to take off using a paraglider.
It can be launched in still air and on level ground by the pilot alone — with no assistance required.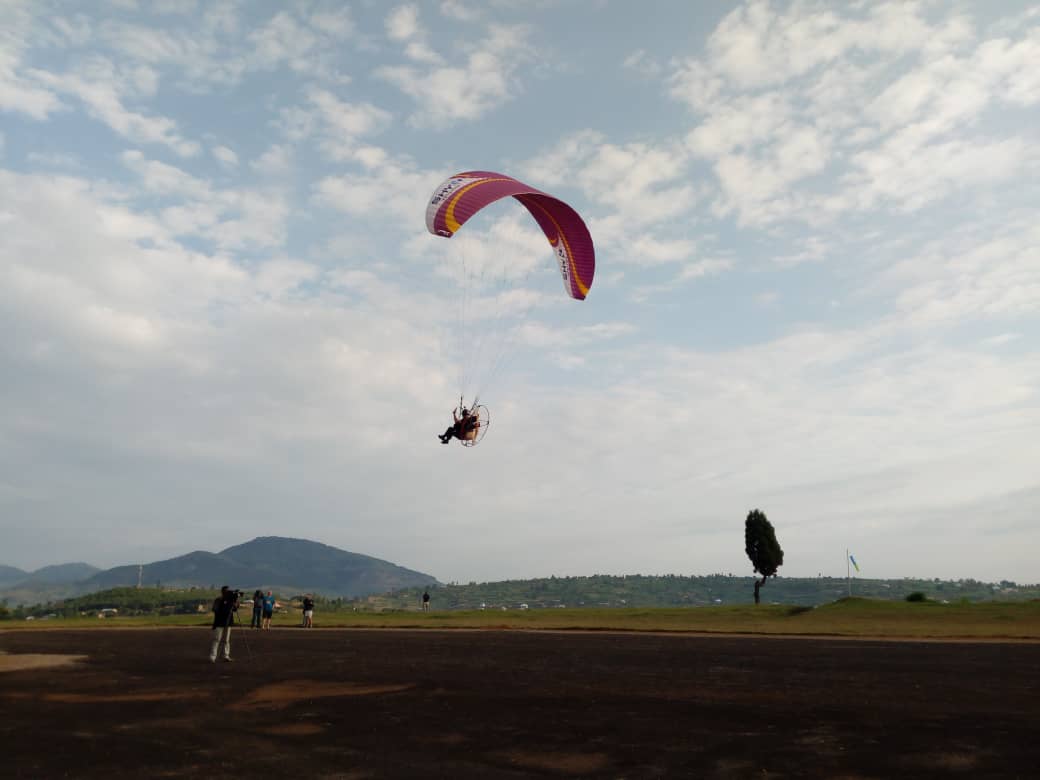 Powered paragliders usually fly between 15 and 50 mph (25 and 72 km/h) at altitudes from 'foot-dragging on the water' up to 24,000+ feet (7400 meters) although most flying is done under 500 feet (150 meters) Above Ground Level (AGL).
The paramotor which weighs between 20 to 40 kilograms is supported by the pilot during takeoff. After a brief run, the wing lifts the motor and it is harnessed piloting off the ground.
After takeoff, the pilot gets into the seat and sits suspended under the inflated paraglider wing like a weight. Control is available using brake toggles for roll and a hand-held throttle for pitch.
Rwanda Development Board is yet to announce prices for this tourism product.
According to RDB officials, the tourism body is still processing flying licence and other corresponding logistics, which they say will officially come into force in the next six months.
According to Rwanda Development Board, Para motoring or Powered paragliding "will be taking place in 4 selected sites in Rwanda; Huye, Karongi, Nyungwe and Rubavu District."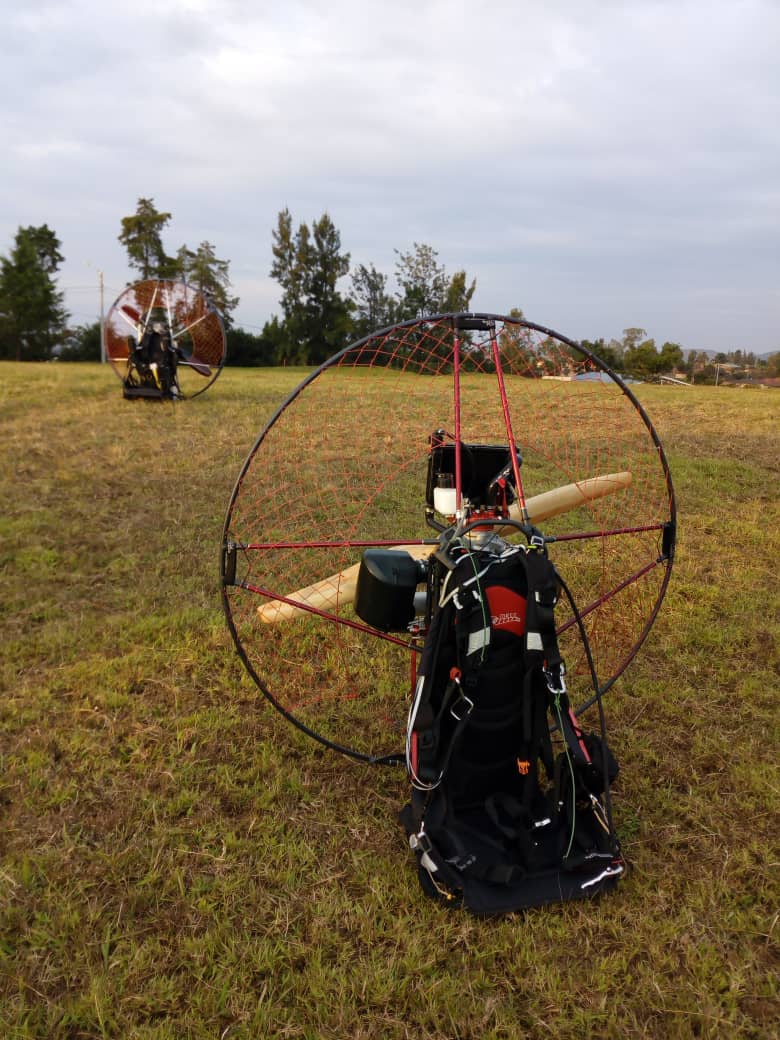 The four places are home to several tourist attractions.
The new tourism package will be managed by Rwanda Development Board in collaboration with Rwanda Flying Sports Club. The launch took place today at Huye Airstrip in the Southern Province.